Caliber Presents #1
First Appearance of the Crow
Caliber Press, Published Date: January 1989.
Low Dist.
Caliber Presents was an anthology comic produced back in the late 80's and contained a short 8-page Crow story by Jim O'Barr.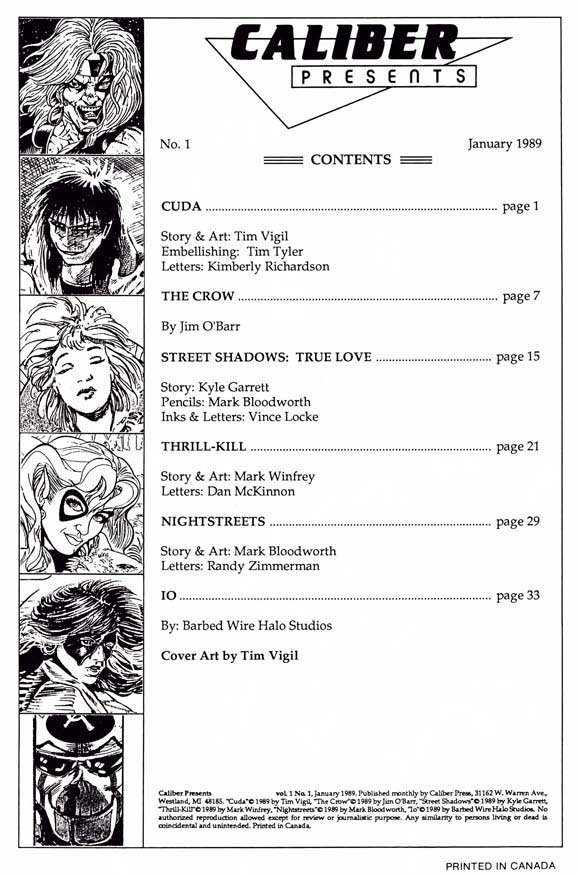 The story, entitled Inertia, was the first appearance of the Crow (Eric Draven):
The Crow also appeared as a pin-up on the back cover of the comic below:
Near the start of March 2017, the CGC registry contained 363 recorded gradings of Caliber Presents #1 with 50 at the top grade of 9.8 Near Mint / Mint.
These comics are not too difficult to get hold of on comic shop websites and auction sites with a number usually available at reasonable prices but top graded CGC copies do go for a premium (expect to pay around $700 for a CGC 9.8 copy).