Spawn #185 Sketch Cover
By Whilce Portacio
Image Comics, October 2008.
Super-Rare!
This is the extremely rare and collectible sketch cover variant for Spawn #185. The cover was drawn by Whilce Portacio and inked by Todd McFarlane: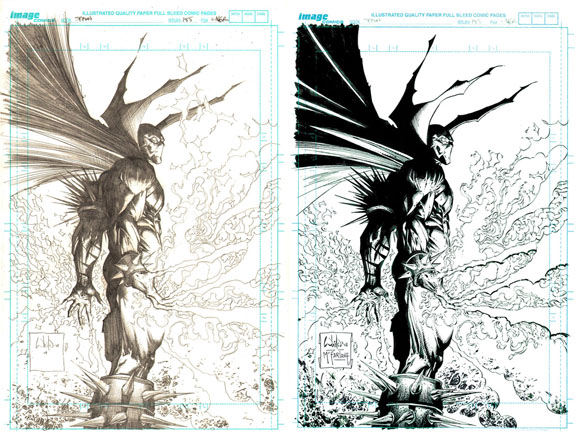 The final cover (below) was one of a number of retailer incentive variants produced to usher in the long running "End Game" saga, with Todd McFarlane returning to writing duties on the series.
At the time of writing (Fall/Autumn 2013) only 15 of these had been CGC graded (all high grades) and sales have been very sporadic; a number were sold in 2009 but only a few since.
Below is the colored variant of the Whilce Portacio cover: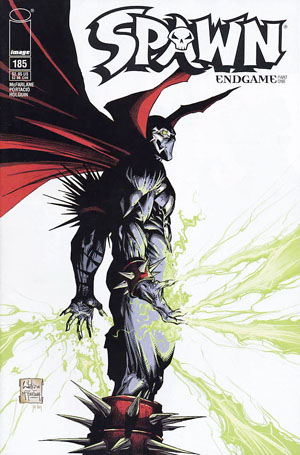 Spawn #185 had a overall world-wide distribution of around 30,000 copies but the rare Whilce Portacio Sketch cover will remain a true collectible given so few of these variants are thought to have been printed.