Turtlemania Special #1 and variants
Metropolis Comics/Robert Wilson (self-published), 1986.
Regular
Variant
Low Dist.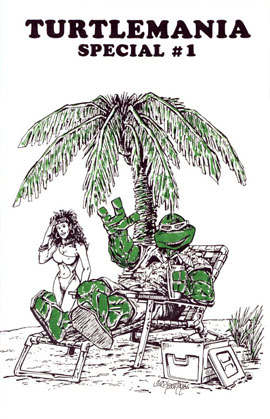 Gold Sketched
Variant

Ultra-Rare!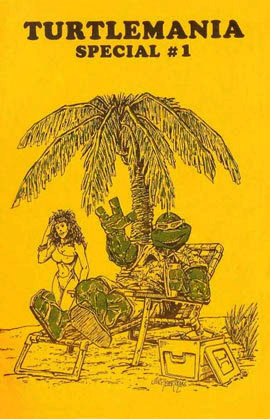 &nbsp
Silver Signed
Variant
Super-Rare!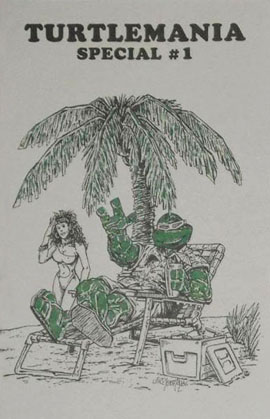 ...and numbered
on back:
Super-Rare!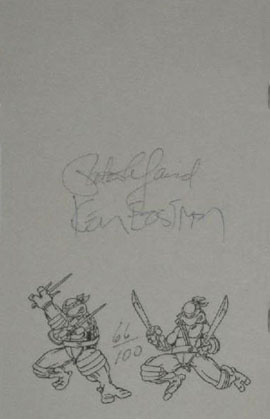 &nbsp
By 1986 "Turtlemania" had truly taken off from the humble beginnings two years earlier with TMNT #1 and it's initial first print run of 3,000 copies. This inspired Robert Wilson, owner of Metropolis comics, to create a one-off special with original material generously donated by Peter Laird and Kevin Eastman. These comic books contain previews and previously unseen artwork, including a Bob Burdon pull-out poster in the centerfold depicting the TMNT, Flaming Carrot and Cerebus!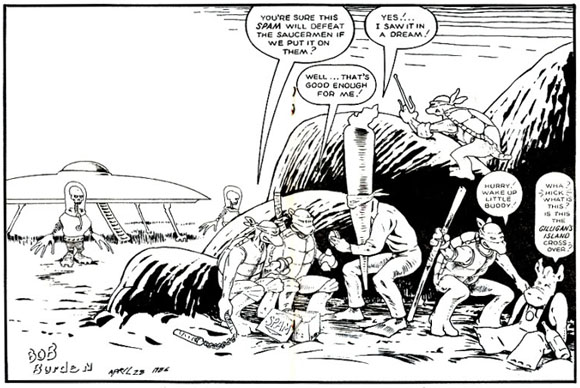 There are three variants of this comic book: the regular edition with a white cover; the silver edition with a grey cover, autographed on the back; and the gold edition with an orange cover. The gold variant is the rarest of the three, which sold out almost immediately with an incredibly low print run of only 10 issues, each having an original sketch and autograph on the back: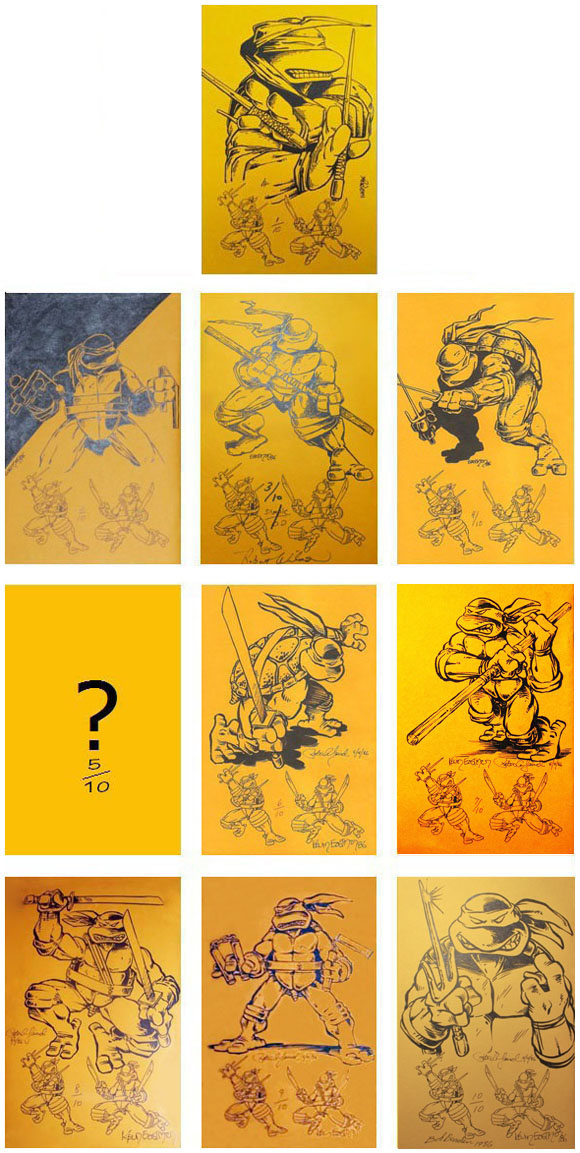 Above are pictures of #1, #2 (now graded CGC 9.2), #3 (see note below), #4, #6 (CGC 9.2), #7, #8 (CGC 9.4) & #9 (CGC 9.6).
Note that there were thought to have been 2 additional sample copies, with multiple covers, but these are now assumed to be part of the 10:
One of the samples, is denoted as "Sample" and "00" but is actually an additional cover for #3 of 10 and has a sketch on the back of the inner cover of the two gold covers (it also has a Silver and White cover as well). This copy was notorized at the request of the buyer and, as a result, is even more unique than the others! (note: image has been photoshopped a little to square it up):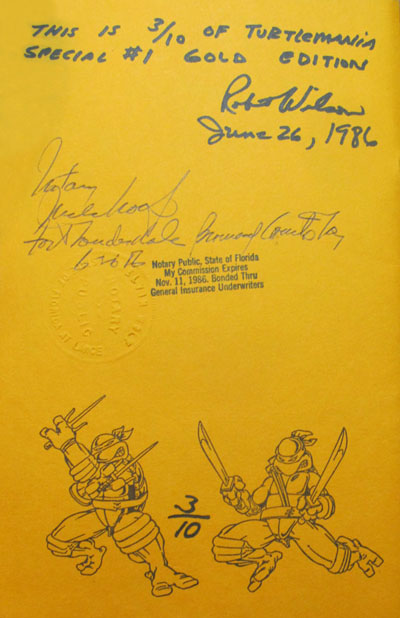 The other sample edition appears to have one of each of the covers with a Gold cover on the outside, silver then white. This is also assumed to be one of the 10 Gold copies, used to promote the comics.
Anyone with pictures of any of #5 or #10 or any more infomation on these please get in touch via the eMailUs page.
The regular cover edition is widely available so can be picked up at a reasonable cost but both the silver edition and the gold edition are incredibly rare, with the gold almost impossible to find.
Related comics: