Amazing Spider-Man #667:
Dell'Otto Cover Variant
Marvel Comics, October 2011.

Rare
The Amazing Spider-Man #666 "Spider-Island Prologue: The One And Only" was seriously hyped with it's #SpiderIsland hash tag and numerous variants, with an overall world-wide print run of around 150,000 direct editions.
With the initial hype over, #667 seems to have taken a big hit with much lower pre-orders and a print run of around 80,000 direct editions world-wide (almost half that of #666!).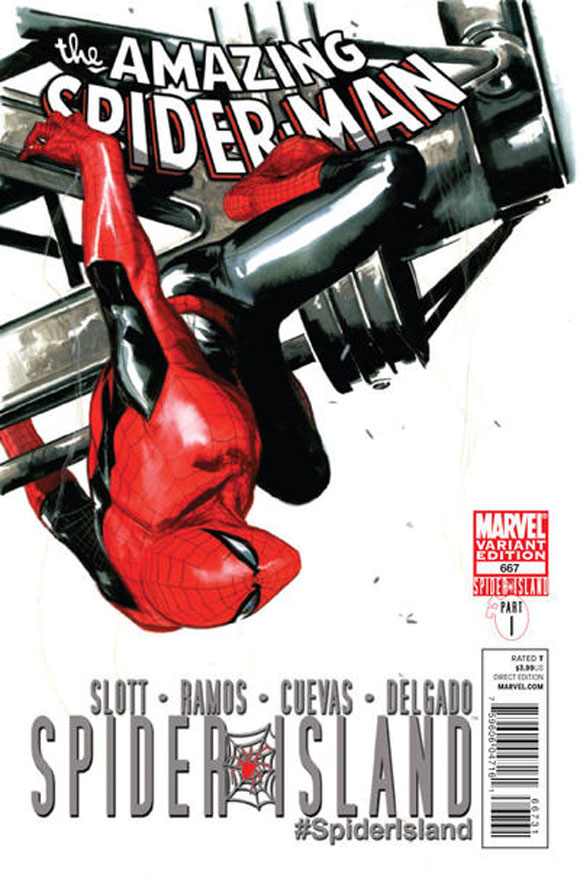 The 1:100 Dellotto variant of #667 seems very difficult to get hold of; for a start it was a 1:100 dealer incentive variant but the numbers available seem much lower than expected hence it looks like dealers were just not ordering as many batches of 100 for #667. It is very hard to estimate numbers for the variant, normally it would be around 500, given the print run, but these seem far too scarce and there could be as little as 200 in circulation.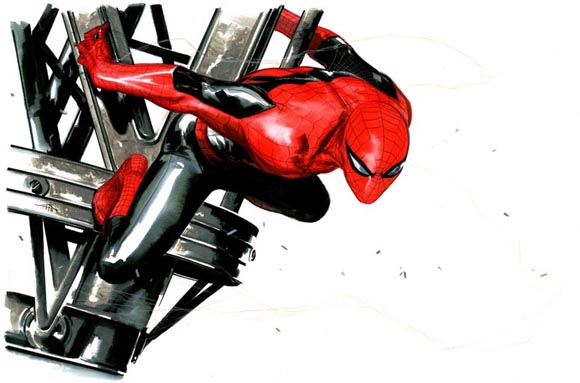 In mid September 2015, the CGC census had 19 recorded gradings of these, which is a suprisingly small number.
These seem to be incredibly hard to get a hold of with very few sales and, in September 2015, a raw copy sold for just over $2,000!