Superman #nn
Bradman Private Commission

DC Comics, 1988.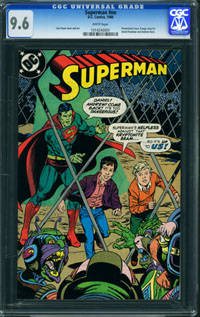 It is not clear exactly how many copies were produced and figures of anything between 25 and 250 have been suggested. 100 seems to be the number quoted most widely as the number received by the family, including one source from within DC Comics and also from a previous owner of one of the comics who had been close to the Bradman family. However, it has been noted that a number of copies were kept by DC and distributed internally (some of which have come up sale) and in Paul Levitz's "75 Years of DC Comics: The Art of Modern Mythmaking" 200 is quoted as the print run so this number seems to have some legitimacy.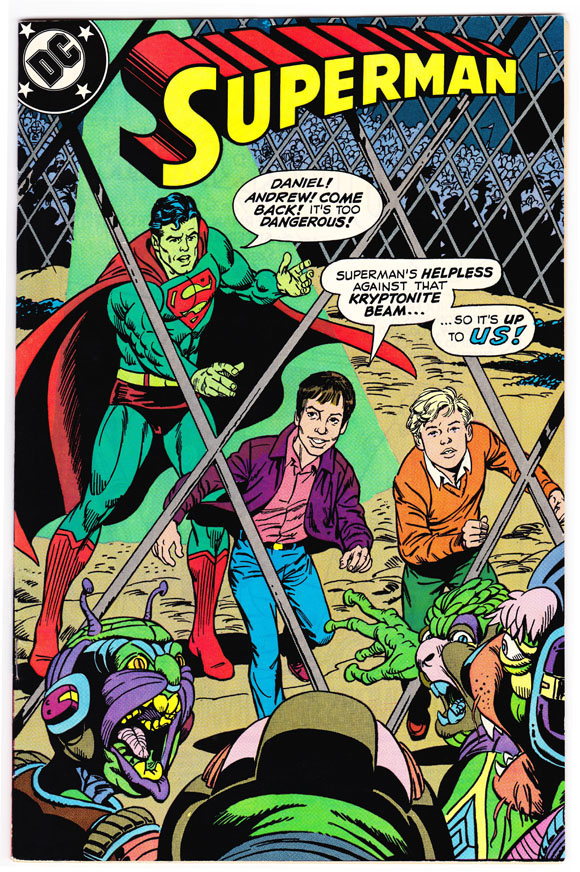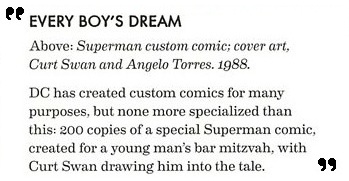 These comics only very rarely come up for sale, however, amazingly, five were sold in 2011 (previous recorded sale was in 2008), with at least two of them being DC file copies sold by current or ex-DC employees who seemed to have "acquired" copies. More recently, in Fall/Autumn 2013, a F+ copy was sold by a Canadian seller on ebay for $1,000 (10% of their speculative $10,000 buy-it-now price!). Later in the same season, another copy was sold for just over $900 and this one looked in better condition (maybe Very Fine).
Warning: The guide price is just that and you can expect big variances either way depending on demand at the time of any auctions as these are very rare items.
As a side note the art for the cover and all but one page of the interior art was sold by Heritage Auctions in Spring 2013 for just under $5,000: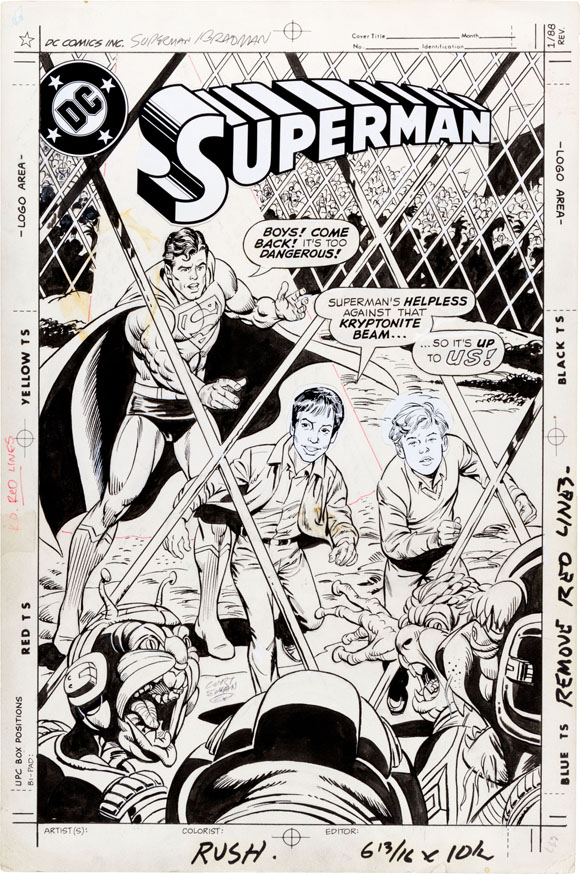 The art shows quite clearly where the Angelo Torres sketches for the likeness of the two boys are pasted onto the rest of the Curt Swan cover: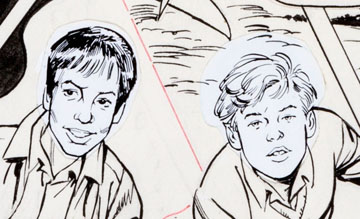 In the Fall/Autumn of 2013, 51 copies were CGC graded with less than half grading 9.4 NM (Near Mint) or better; at the top of the census was one lone 9.8 NM/MT (Near Mint / Mint) copy.