All Star Batman Robin #10
Recalled - Curse Words
DC COMICS, August 2008.
Standard Cover

Low Dist.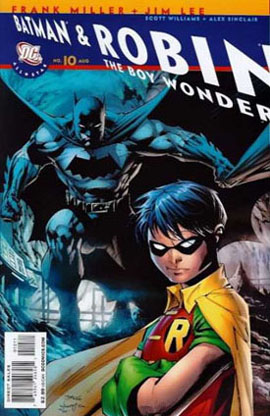 Quitely Variant

Rare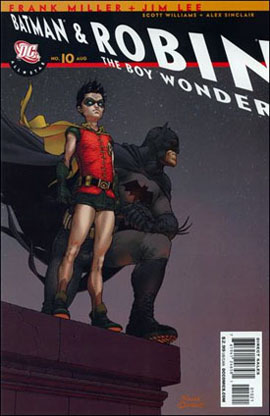 Back in 2008 DC Comics withdrew thousands of copies of All-Star Batman and Robin #10 due to a printing error.
The script had many instances of both Batgirl and her protagonists using foul language but the contravercial words were blacked out to prevent offending sensitive readers.
However, in this issue slightly different shades of ink were used in the two elements leaving the vulgar words just readable.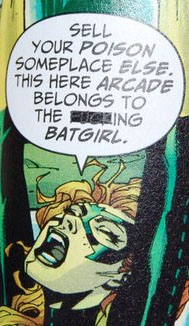 Frank Miller was quoted as saying "This is the first I've heard of it," he said. "I have no idea how this awful thing happened. It's just one of those terrible and glorious things that happen time to time in publishing", "...And my first reaction is simple: I want at least three copies."
The Naughty Batgirl is illustrated to the left obviously swearing in dark grey ink against a darker "blacked-out" background.
This made comic headlines around the various blogs and comic websites making it an instant eBay collectable. The item even made it into maintream news on here: Fox News: "Batman Comic Book Accidentally Reveals Obscenities".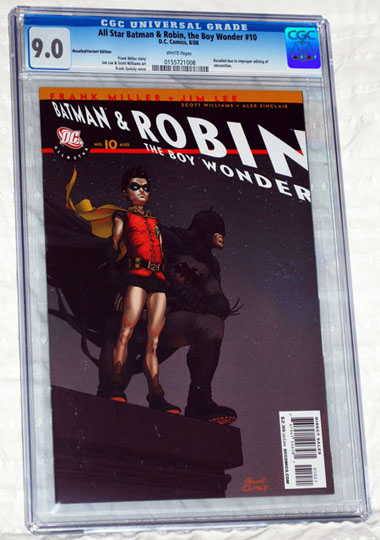 The alternate (and rarer) Frank Quitely cover is the more collectable of the recalled variants with the CGC Signature series usually demanding the most in the market place at the higher grades.