DC Presents: Metal Men #1 Recalled
DC Comics, Published Date: September 2011 (in shops: 2011-07-20).


Common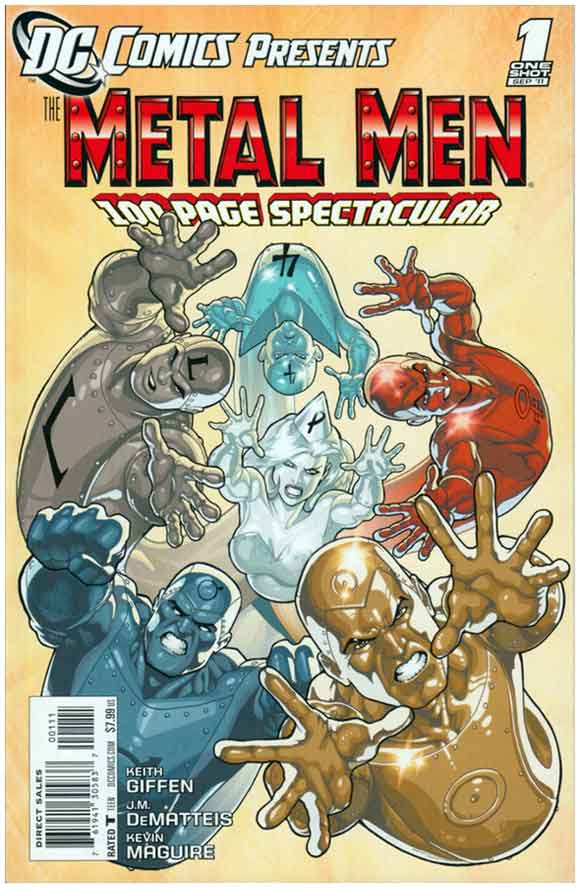 This is the initial recalled edition of DC Presents: Metal Men #1 (Diamond code: MAY110236).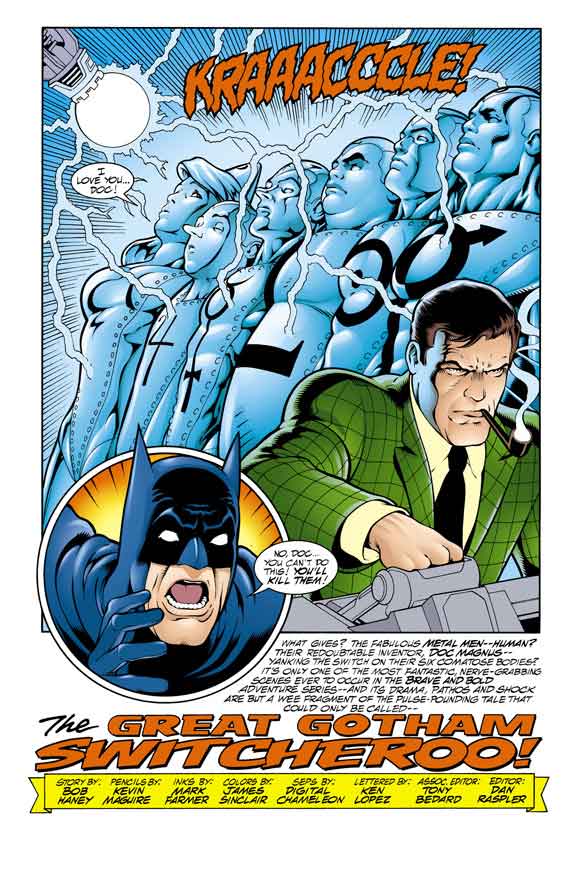 The comic was an collected edition, written Keith Giffen, J.M. Dematteis and Bob Haney, with interior art by Kevin Maguire, Tim Levins and others; the cover was by Kevin Maguire.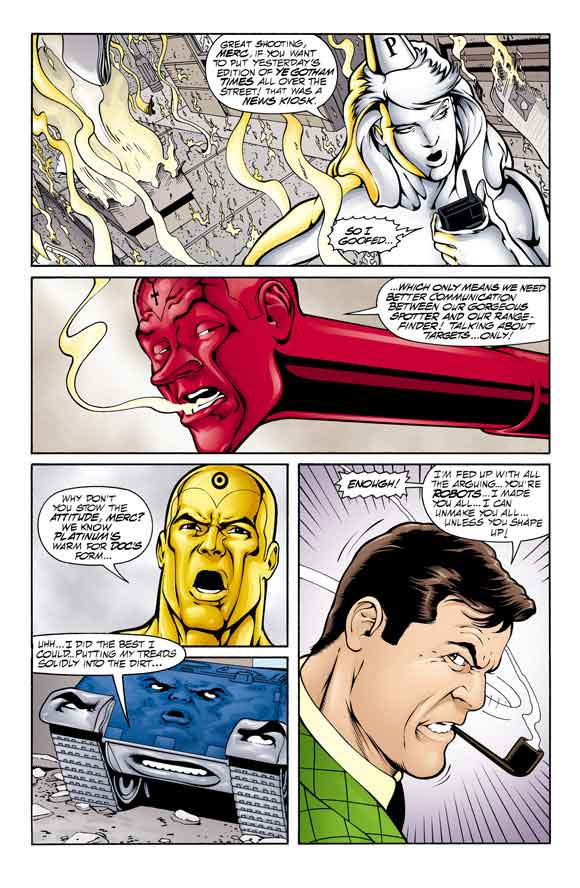 Collected from DOOM PATROL #1-7, don't miss the Metal Men's adventures against The Clique, living mannequins, an ancient god, at the Department of Motor Vehicles and more. Plus, from SILVER AGE: THE BRAVE AND THE BOLD #1, the team meets Batman, Green Arrow and Black Canary!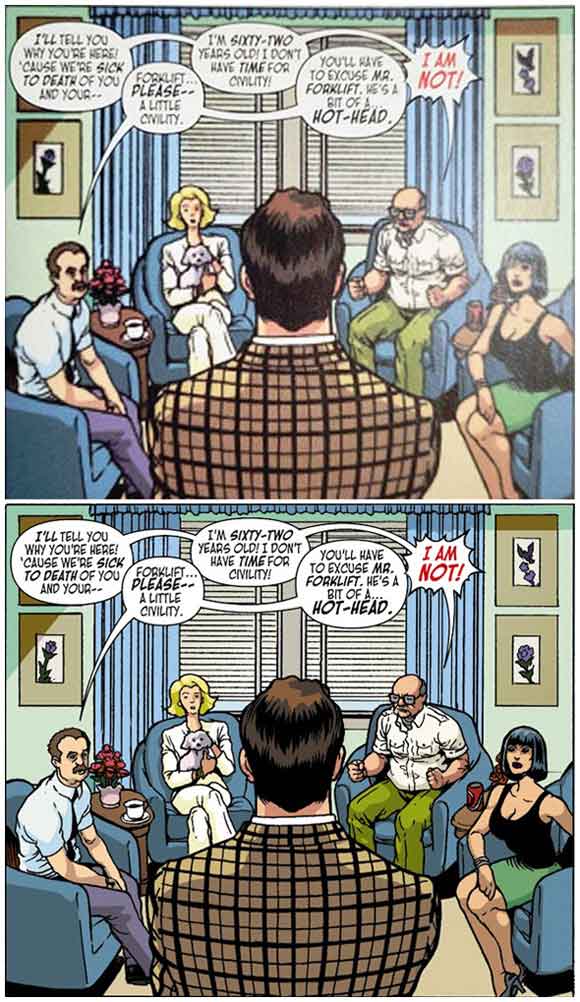 This issue was recalled due to poor print quality/resolution on some of the pages as seen by some of the comparisons with a digital copy above and below.
Diamond issued the following recall notice:

Retailers, please note that the copies of DC COMICS PRESENTS: METAL MEN #1 (MAY110236) scheduled to arrive in stores on July 20 were printed incorrectly. DC Comics asks retailers to destroy these copies on receipt. You will be credited for these copies July 27 invoices. Retailers will receive replacement copies on August 3 and will be billed for these copies on that week's invoice. New copies may be distinguished by the recolored logo on the cover.

Strangely, there does not seem to be a "recolored logo" on covers seen on auction and other websites so maybe this was not in fact done on the replacement copies.

Note that the comparisons here are with the digital copy and, if we get a copy of a replacement edition, we will add a side-by-side comparison of the two printed versions here.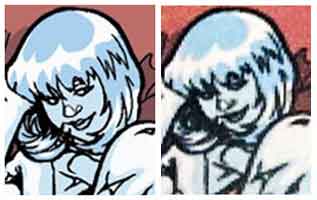 In early November 2022, the CGC Census recorded one single grading of DC Comics Presents: The Metal Men #1 in 8.5 (very fine plus); the label key comments note "Recalled due to pixelated/blurry art on interior.".
At that same time, there were no gradings recorded for the issue on the CBCS Population Report.