Millennium Edition Mad #1 Recalled - Copyright Issue
DC Comics, February 2000.


Rare
This comic was a DC reprint of the original first issue of Mad, however, inside DC left out the E.C. copyright notice from the reference to the original publication as well as mistakenly associating the characters and indicia to themselves instead of E.C. Below is the copyright text from the recalled issue and the second print :

In addition to the copyright issue DC also missed out both Gaines and Kurtzman from the credits on the inside back cover! DC immediately withdrew the comic to correct both problems.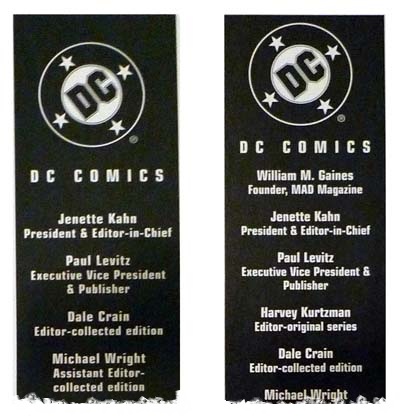 A very low number of these comic books have been encapsulated by CGC hinting at a low number in circulation. These variants do not come up for sale too often although Mile High Comics have had a few for sale via their eBay store in the past. Below is a top of census CGC graded copy: