Dead Rabbit Recalled Comics
Image Comics, published: various dates 2018.
The Dead Rabbits (also known as "Mulberry Street Boys" by the NYPD) were an Irish-American criminal gang based around Mulberry Street in the Five Points in New York. The gang were alleged to have at least started the infamous 1857 two-day gang war although they later denied involvement in a paid letter to the New York Times. They are also the basis of Martin Scorsese's 2002 film "Gangs of New York".
The Dead Rabbit bar in New York City (below) is famous for its cocktails and has used the "Dead Rabbit" moniker since 2012 for comics strips (related to the New York gangs) in their cocktail menus and books (some of which have been CGC graded).
Image released a Dead Rabbit Ashcan in Spring 2018 and later that year released the series with #1 hitting the shops in 2018-10-03. The NY bar owners (DRT Group LLC) had their lawyers send a cease and desist notice to both Image Comics and Forbidden Planet on the 22nd of that same month (the latter's notice is shown below):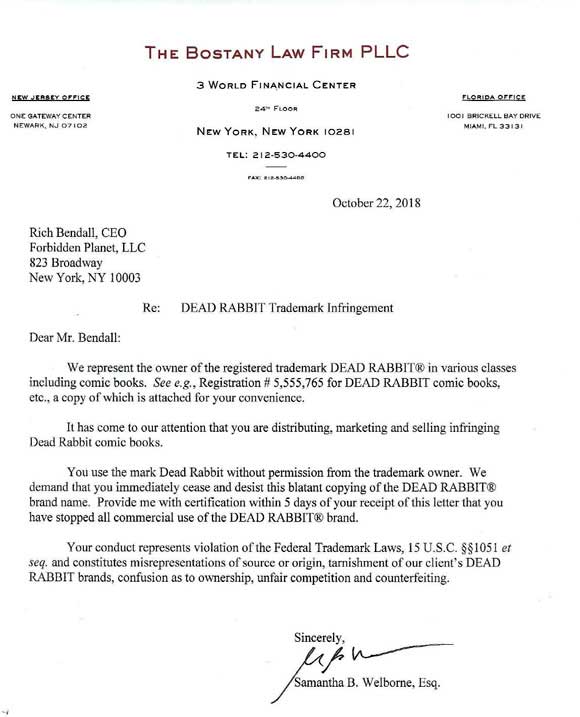 However, Forbidden Planet apparently did not respond, and Image apparently asked for more time but went ahead and published #2 anyway in early November leading to DRT group lawyers filing lawsuits against both in the New York courts claiming $2 million from each in damages.
The series was quickly cancelled in late November 2018 and the comics recalled (although too late as most would have been in collectors' hands at that stage) and traces of the comic were removed from Image and Diamond's websites.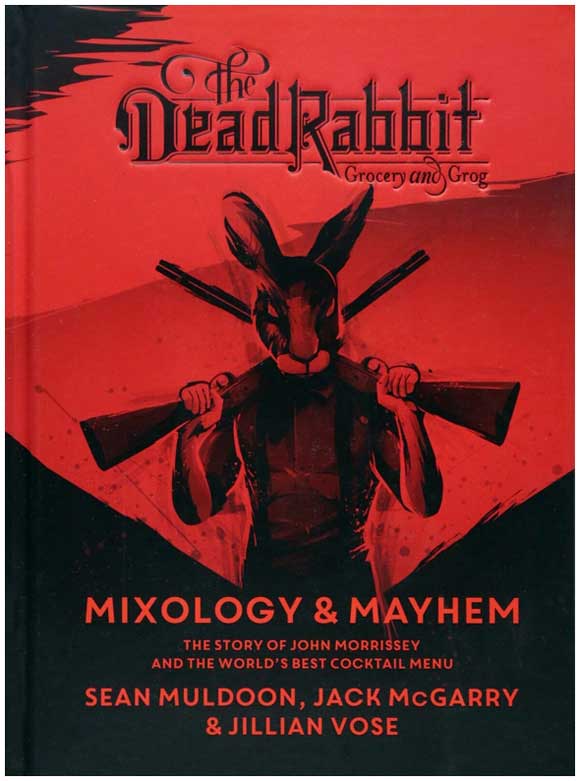 Above is Dead Rabbit: Mixology & Mayhem book by Dead Rabbit creators Sean Muldoon and Jack McGarry (founders of the NYC Dead Rabbit bar) published at the end of 2018 (following up on the award-winning cocktail book, The Dead Rabbit Drinks Manual, published in 2015).
Later in 2019, the Image comic re-surfaced under the name "Dead Eyes", first as an Ashcan from SDDC and later distributed by Diamond kick-starting the series again.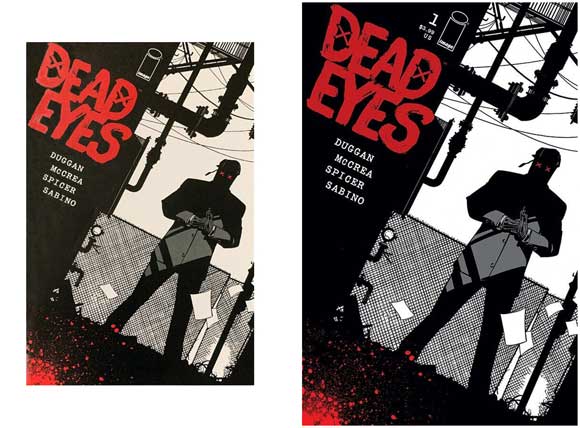 With his wife's medical bills piling up, Martin Dobbs is forced back into his Dead Rabbit mask. Rabbit loves to do crimes and get paid, and the first step to financial solvency is getting his crew back together. Rabbit's Wheelman makes a costly mistake and the job doesn't go quite as planned in mirror of a real-life incident that nearly killed the writer off in Boston in 1994. Whatever doesn't kill you makes you money, is what I always say.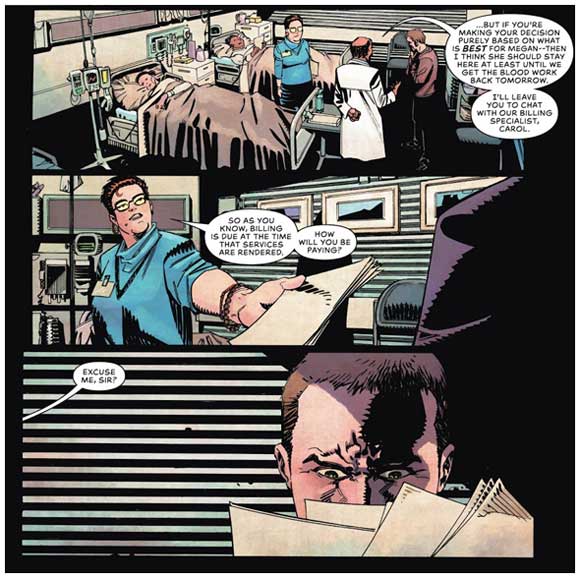 The list of "recalled" comics found so far for #1 are as follows, indexed by the barcode suffix (note that the Ashcan started "7-09853-02614-3-" and the others are prefixed by "7-09853-02681-5-"):
00111: Ashcan variant by John McCrea
00111: Diamond code: AUG180018: Regular cover by John McCrea
00121: Diamond code: AUG180019: 1:10 Retailer Incentive cover by Dave Johnson
00131: NYCC "Convention Edition" by John McCrea
00141: Third Eye Comics cover by Scott Buoncristiano
00151: The Nerd Store Edition cover by J.K. Woodward
00161: Big Time Collectibles (BTC) cover by Scott Buoncristiano
001?1: Forbidden Planet variant cover by John McCrea
The list of "recalled" comics so far for #2 are:
00211: Diamond code: SEP180157: Regular cover by John McCrea
00221: Diamond code: SEP180158: Variant cover by David O'Sullivan
These comics are relatively cheap and reasonably easy to obtain with the ashcan looking like the pick of the bunch. Cocktail books and menus with comic strips featuring Dead Rabbit (from the founders of the NYC Dead Rabbit bar) are also available on ebay.