Rarity Scale:
The rarity scale below is based on estimated quantities of comics printed and distributed world-wide. As most publishers do not disclose actual print run data, the numbers for each issue listed on the website are just estimates and should be treated as such, also the number that actually exist today will likely be smaller and, in some cases, much smaller!

1-10: Ultra-Rare Comics

11-100: Super-Rare Comics

101-1000: Rare Comics

1001-10000: Low Distribution

10001-100000: Common

100001-Infinity: Very Common
Note: This is an arbitrary (informal) scale employed on this website with a simple smiley rating.
Rare Comics: 101-1,000 copies
Print run (rarity): 101-1,000 (see notes in page footer)
Price: actual sales over $100 for an individual issue in NM (Near Mint) condition raw or over $200 for CGC or CBCS 9.4 (i.e. equivalent raw NM grade is over $100)
Rare comics on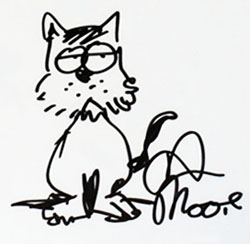 Above is the only known sketch by Alan Moore on CGC Signature Series. Click the picture for more details on other signed books by Moore on CGC Signature Series.
Low Distribution Comics: 1,001-10,000 copies
Print run (rarity): 1,001-10,000 (see notes in page footer)
Price: actual sales over $100 for an individual issue in NM (Near Mint) condition raw or over $200 for CGC or CBCS 9.4 (i.e. equivalent raw NM grade is over $100)
Note that the criteria here is quite broad and covers quite a number of comics that many would not consider particularly rare but there are many retailer incentives and other comics of interest here:
Low Dist comics on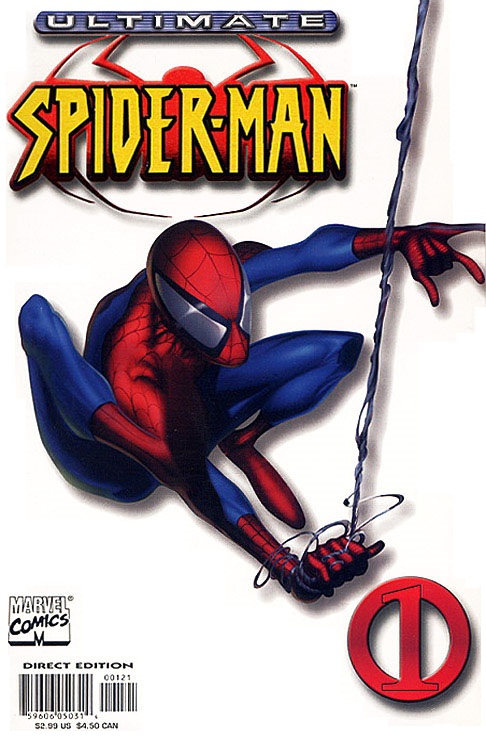 Common Comics: 10,001-100,000 copies (see notes in page footer)
Very Common Comics: 100,001-Infinite copies