Teenage Mutant Ninja Turtles #4 Error Edition
Mirage Publishing, May 1987.


Rare
The original TMNT #4 was published in June 1985. In 1987 a second printing of #4 was ordered from the printers with a new cover. This was submitted to the printers along with the first issue of Tales of the TMNT #1. Unfortunately a printing mix-up occurred and TMNT #4 (2nd print) was produced with the correct title and number on the cover but had the cover art meant for Tales of the TMNT #1 instead.
According to a Mirage source the comic was recalled, with around 1,000 surviving the recall and 59,000 being pulped! Below is an image of the recalled issue: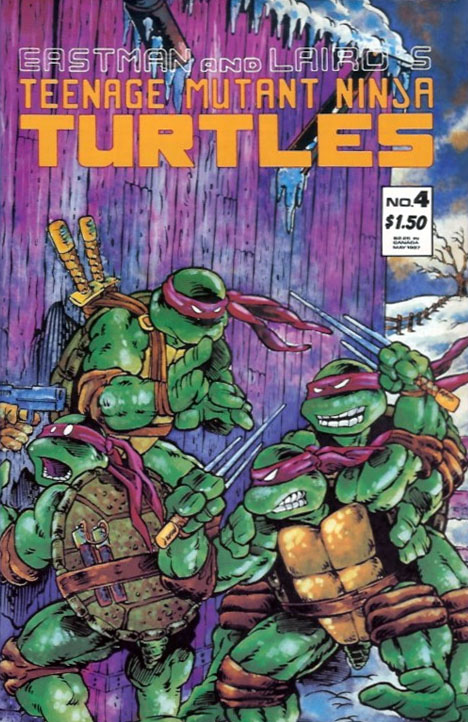 The error was reported in an issue of the Comics Buyer's Guide (CBG) in 1989, stating that the error issue was scrapped, with Peter Laird quoted as saying "very few" copies survived:

The issue was subsequently reprinted with the correct cover art and below are images of the reprinted TMNT #4 (2nd print, or 3rd now!) with the correct cover art and Tales of the TMNT #1: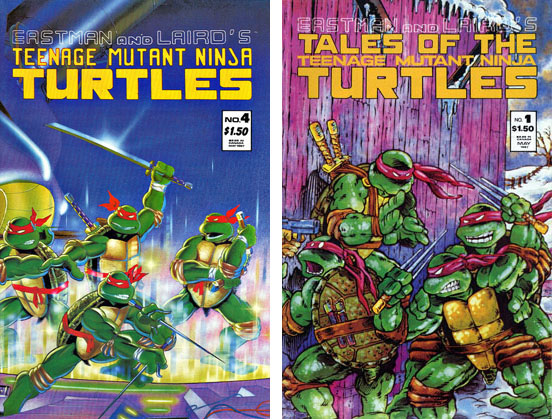 Related comics: