Herobear & the Kid Annual
#1 (2013) - Recalled Edition
KaBOOM!, October 2013.


Low Dist.
Herobear and the Kid is an endearing comic, for the younger reader, written and drawn by Mike Kunkel.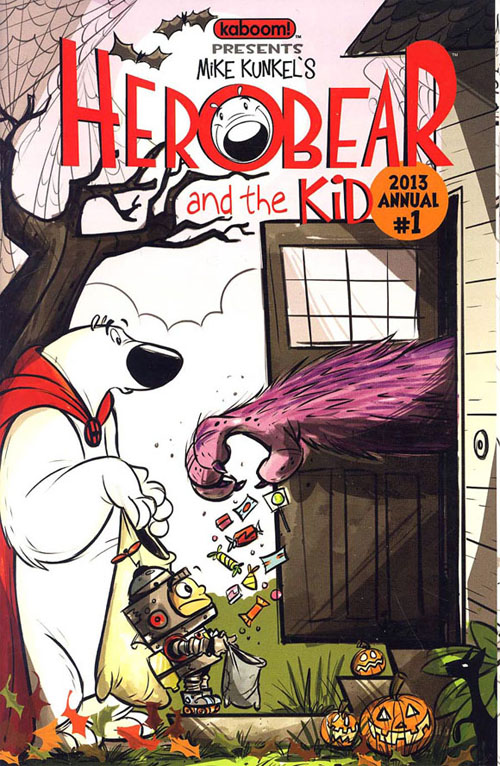 In 2013, KaBOOM! published an annual (above) with Tyler and Herobear enjoying a Halloween adventure. Unfortunately, the initial print run had to be recalled as page 5 was accidentally printed for a second time in place of page 7 plus the comic was also priced a dollar higher than it should have been.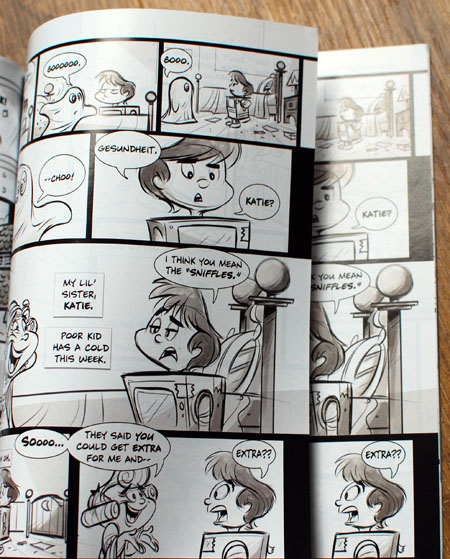 The comic was quickly reprinted with the previously missing page 7 and the price (displayed at the bottom of the back cover) was also reduced to $3.99:

The final world-wide print run of the annual was somewhere around 5,800 but it is almost impossible to know how many recalled copies survived hence the estimated quantity is not reliable.
At the time of writing (September 2014), CGC have only one variant of the annual listed in their census and this is not designated as recalled, however, this could be down to CGC not being aware of the error at the time. Luckily, owners of CGC copies only need to check the price on the back of the comic to see which variant they have (the recalled copies are $4.99).
These are fairly easy to get hold of with a few available on popular auction and comic sites at any one time; they are also fairly cheap with most copies available for under $10.