Kid Lobotomy #1 Retailer Incentive Gold Foil Recalled Edition
Diamond Code: AUG170375 ; ISBN/UPC: 8-27714-01391-7-00141

In Shops: Oct 18, 2017 ; 32 Pages

IDW, Published Date: October 2017.


Rare
This is the Retailer Incentive (RI) gold foil cover of Kid Lobotomy #1 with art by Frank Quitely (interior art was by Tess Fowler and the comic was written by Peter Milligan.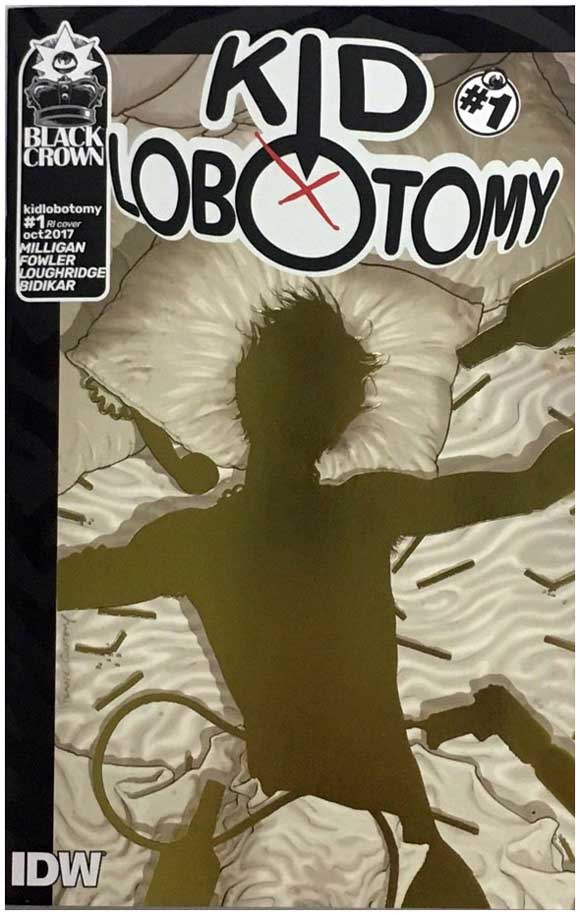 The variant was recalled and the text of the recall notice is below:
Due to a misapplication of the foil treatment, the copies of KID LOBOTOMY #1 10 COPY INCENTIVE (AUG170375) you received for on-sale today were misprinted.
You will be receiving corrected replacement copies in a future shipment (likely with product on sale November 1). IDW is asking that you return these misprinted copies as strip-cover returns.
IDW and Diamond regret any inconvenience. If you have additional questions regarding this advisory, please contact your Diamond Retailer Services Representative. Thank you.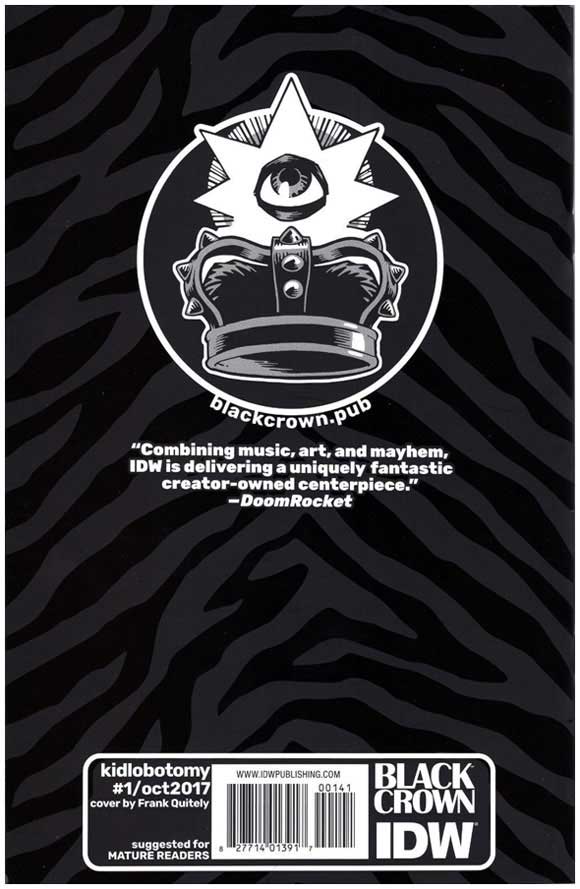 Below is the replacement cover. This does not look like a misapplication of the foil treatment but rather a problem in the design of where the foil was placed as the replacement simply has the foil around the edges in stripes (whereas the recalled copies have the foil stamped over parts of the artwork).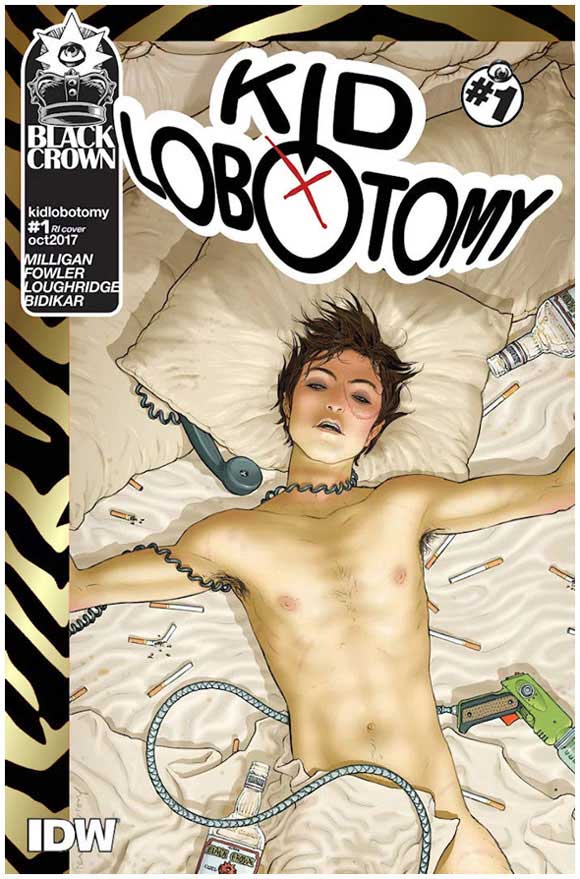 CGC categorise the replacement copies as the Retailer Incentive Edition with "Partial gold foil cover", the recalled copies are denoted as Recalled Editions with additional text stating "Recalled due to misapplication of gold foil". At the time of writing (mid January 2018), the CGC census had 5 gradings in total noted in the census with 4 at the top grade of 9.8 (Near Mint / Mint).

These are reasonably easy to get hold of and ungraded copies are usually available for under $20 but expect to pay $65+ for a CGC or CBCS 9.8 graded copy.