League Of Extraordinary Gentlemen #5 Recalled (Marvel "douche" ad)
ABC (DC) Comics, June 2000.


Rare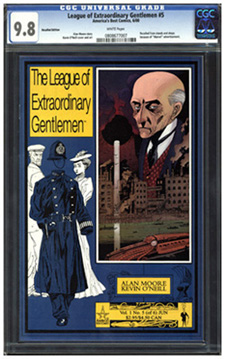 Issue #5 of Volume One contained an authentic (not fake as suggested elsewhere) advertisement for a Marvel-brand douche from the early part of the 20th century.
This ad caused DC Comics executive Paul Levitz to order the entire print run destroyed over concerns that this could lead to litigation with their main rival (Marvel Comics).
It is thought that none of the recalled comics were ever distributed in the US, however, there are conflicting reports that a few may have made it into the DC comics preview packs. What is certain is that a small batch had been shipped to the UK and escaped the destruction.
Notably the writer, Alan Moore, went on to create a "Miracle Douche Recall" headline on a newspaper in the humorous comic Top 10, linking the LOEG recall with the litigious Miracleman.
Amazingly, not only was the Marvel-brand douche advert real, but some of the products themselves have survived to this day. Below is an photograph of an original box: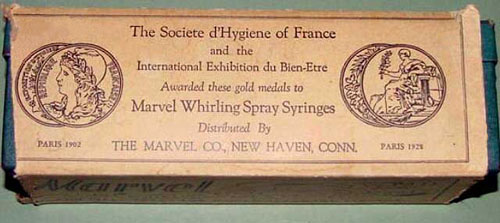 Prices for LOEG#5 recalled have been climbing steadily and top graded CGC (or CBCS) copies can go for well over $500.

In the past, a number of copies seemed to have been concentrated with US-based eBay comic shop Kochcom (run by Joe Koch) selling over 10 raw copies in the 2000's plus at least one high end CGC 9.8 graded copy (this suggests there was a US source for these comics). Similarly in the U.K., one collector was known to have bought and CGC graded over 12 copies, including a water damaged issue that graded CGC 2.5 (the worst copy known to exist!).

Of course this page would not be complete without the notorious advert itself: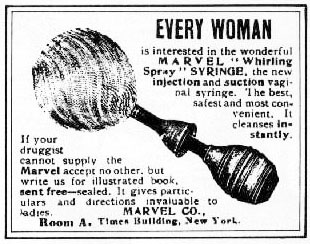 The second edition replaced "Marvel" with the less controversial "Amaze":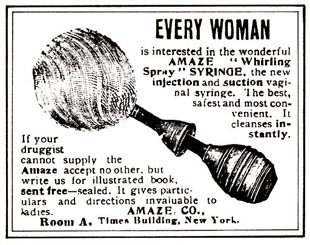 Finally here's the barely discernible newspaper headline from Top 10 #9, published around 4 months after the League Of ExtraOrdinary Gentlemen #5: