Hack / Slash My First Maniac #4
Recalled: Barcode inside the comic
Image Comics, September 2010 ; Barcode: 70985300876700411.

Diamond Code: JUL100444 ; In Shops: 2010-09-08 ; SRP: $3.50.
Cover A Variant:
Seeley / Badilla

Low Dist.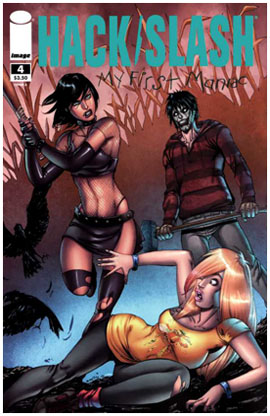 Cover B Variant:
Michael Gaydos

Low Dist.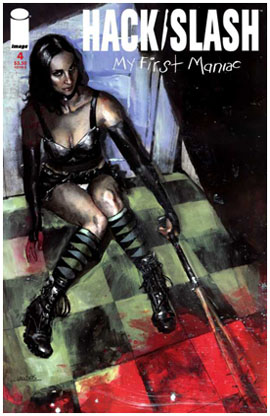 Image unfortunately seemed to have sent these to the printer with a slight error: although the story was in sequence, what should have been the back cover (an advert with the comic's barcode in the bottom left) was printed on the inside front cover instead off-setting all the pages by one. This lead to a two-page pin up inside the comic being on each side of one leaf instead of both parts of the image being visible on opposing pages.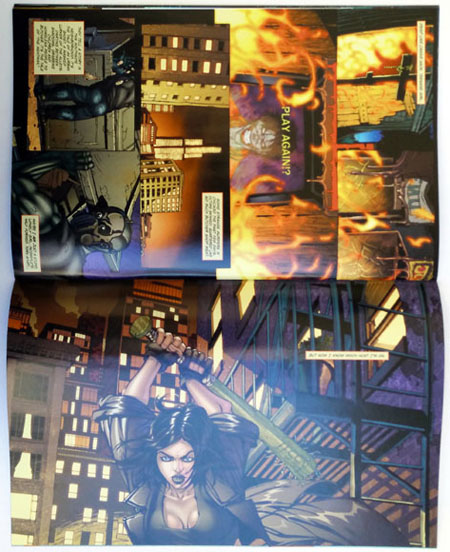 Image quickly recalled the comic, with Diamond issuing the recall notice below but this was too late to catch some that made it out to the public.

For the corrected issues the advert from the inside cover was simply moved to the back cover such that the later two-page pin up can be seen in full on two opposing pages: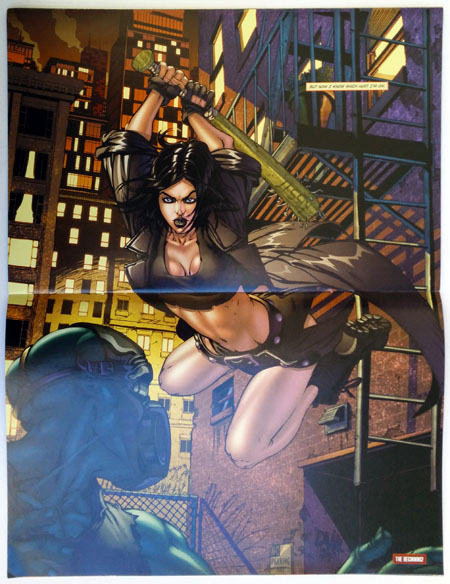 The variants can be easily identified from their back covers: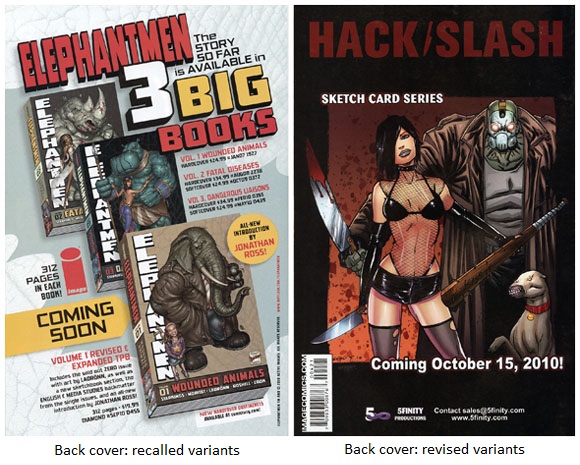 The barcode was also changed for the reprint but only for cover B (a second error!):
70985300876700411: Cover A recalled
70985300876700411: Cover A revised
70985300876700411: Cover B recalled
70985300876700421: Cover B revised
At present CGC have no recorded gradings of either the recalled or corrected copies.
Only a few of these have been offered for sale so far as error/recalled copies but others sold as standard copies could also be recalled copies as well.