w0rldtr33 #1 Recalled Editions:
Image Comics, April 2023 (in-shops: 2023-04-12)
Regular Fernando Blanco Cover A:


Common
Bill Sienkiewicz Incentive 1:25 Cover D:


Low Dist.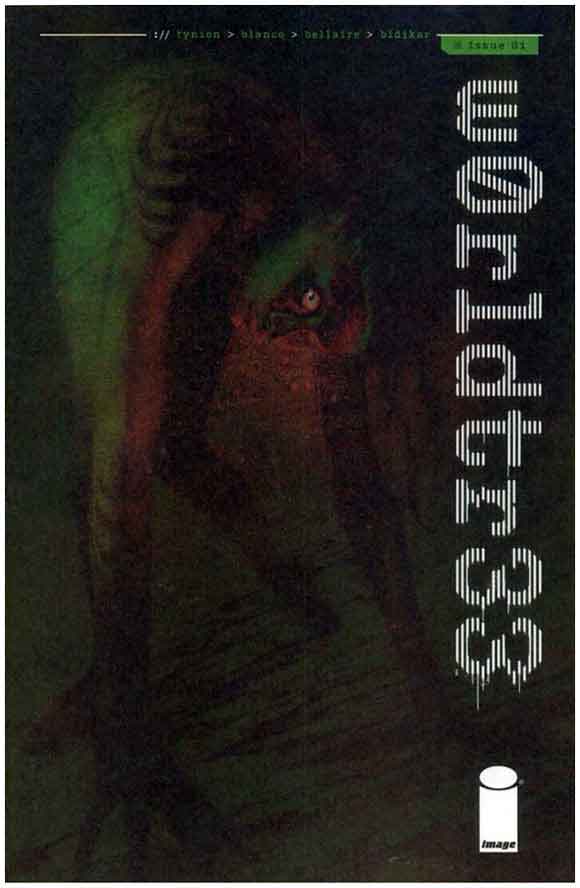 Aaron Bartling CBNS Edition:


Rare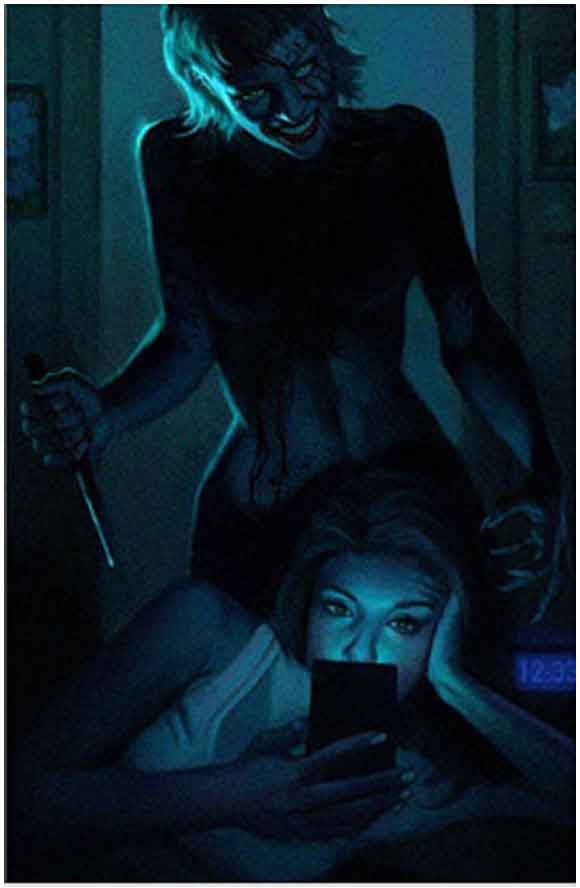 These editions of the comic were recalled due to printing issues on the covers being too dark and missing some of the detail. On cover A there's a dead body on the floor that can't be seen in the recalled edition: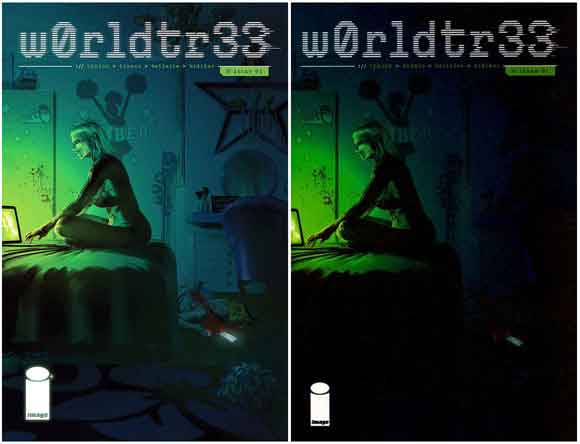 On cover D, by Bill Sienkiewicz, the figure lacks some detail: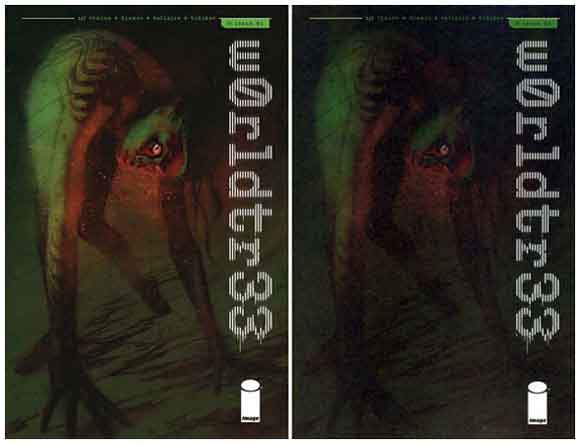 The CBNS Bartling cover also suffers from being a little too dark in the recalled edition: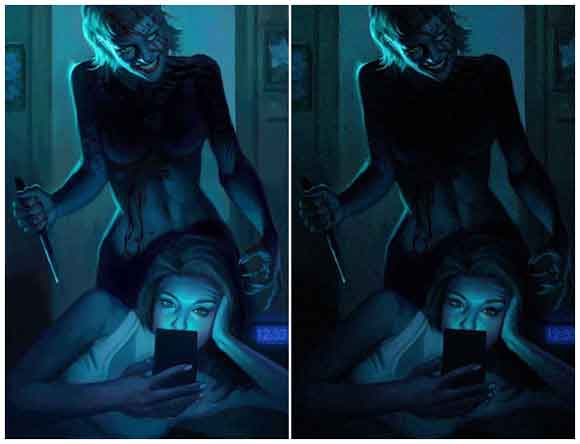 Diamond Comics emailed retailers about the problems with the two Diamond distributed copies (covers A and D) informing them to destroy any misprinted copies and replacements were apparently sent out on April 26, 2023. It's also not clear if all retailers received the misprinted copies but they seem plentiful on secondary markets such as eBay.
In 1999, Gabriel and his friends discovered the Undernet, a secret architecture to the Internet. They charted their exploration on a message board called W0RLDTR33. Then they lost control. Someone broke into W0RLDTR33-someone who welcomed the violent hold the Undernet had on them. At great personal cost, Gabriel and the others thought they sealed the Undernet away for good. They were wrong. And now they will know the meaning of PH34R.
The next major horror outing from multiple Eisner Award-winning writer JAMES TYNION IV (THE DEPARTMENT OF TRUTH, The Nice House on the Lake) and FERNANDO BLANCO (Detective Comics), along with Eisner-winning colorist JORDIE BELLAIRE and Eisner-nominated letterer ADITYA BIDIKAR, begins here!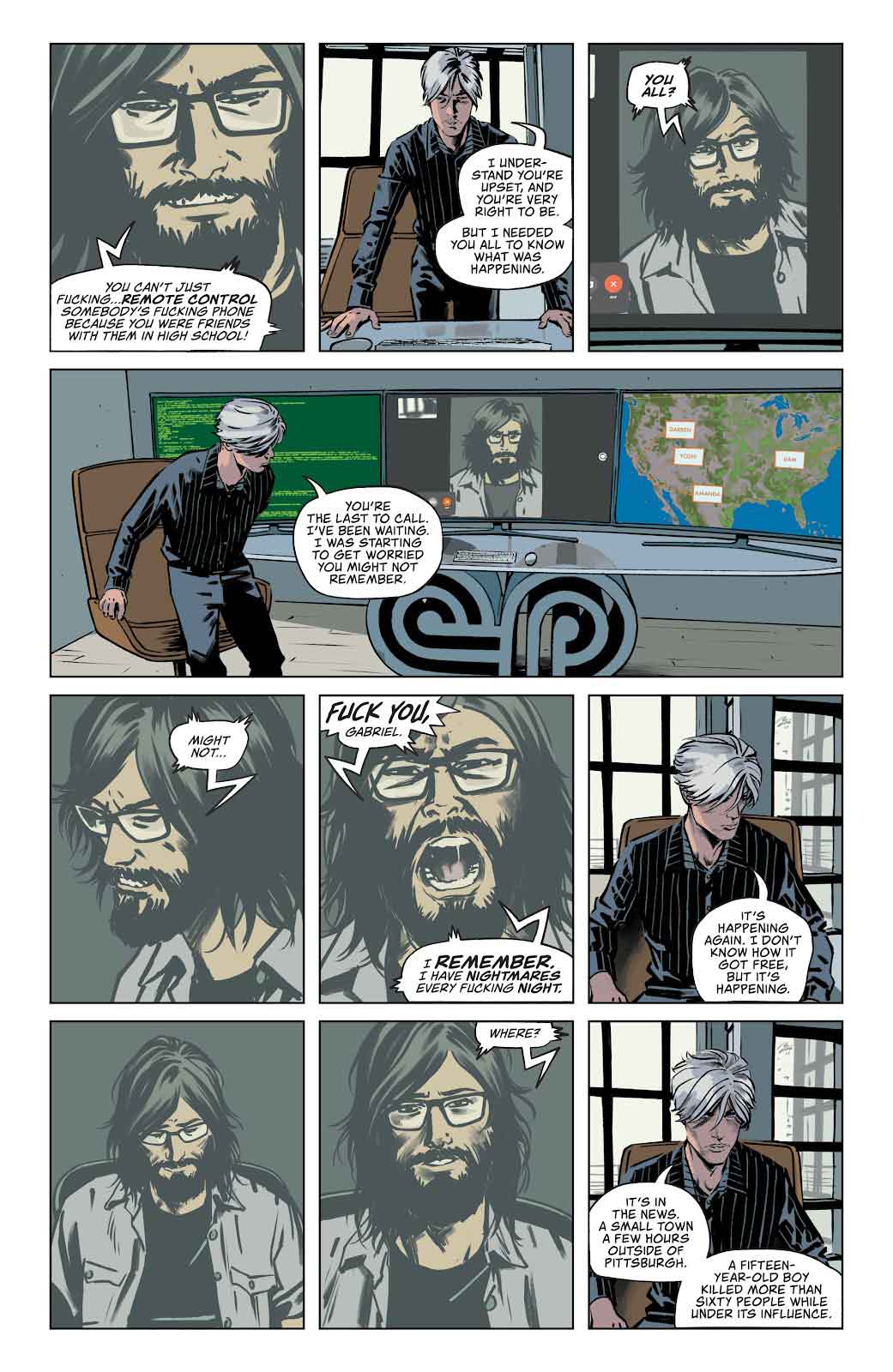 Below are some of the other Diamond editions, including the second print (there was also a third print):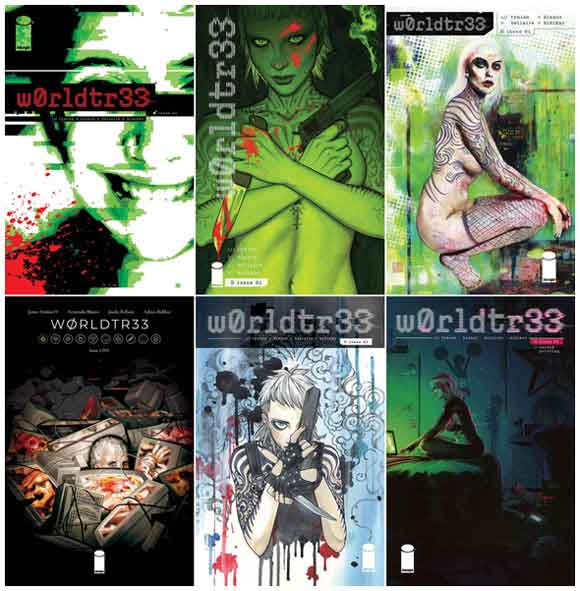 Below are many of the comic shop variants and comic con editions: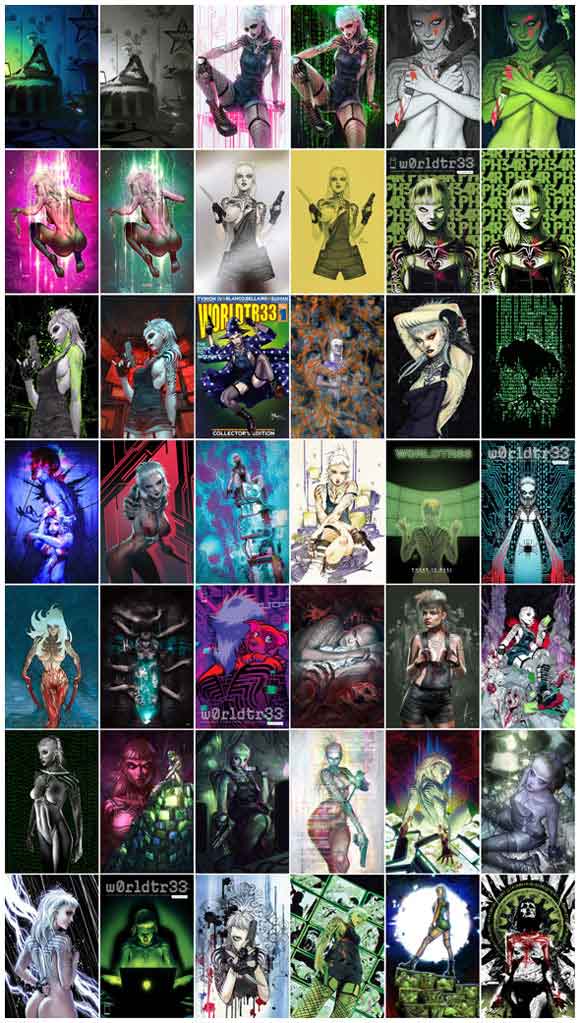 At the time of writing, in mid-June 2023, the CGC Census recorded:
168 gradings for the "Recalled Edition" (with 147 in the top grade of 9.8)
74 gradings for the "Recalled Edition/Variant Cover D" (with 72 in the top grade of 9.8)
1 gradings (grading 9.8) for the "CBNS Edition/Recalled Edition"

At that same time, the CBCS Population report recorded seven gradings of the "Error Edition" (one in the top grade of 9.8) - this is presumably the regular Fernando Blanco (Cover A).