Green Lanterns #6 Recalled Edition
DC Comics, November 2016.


Rare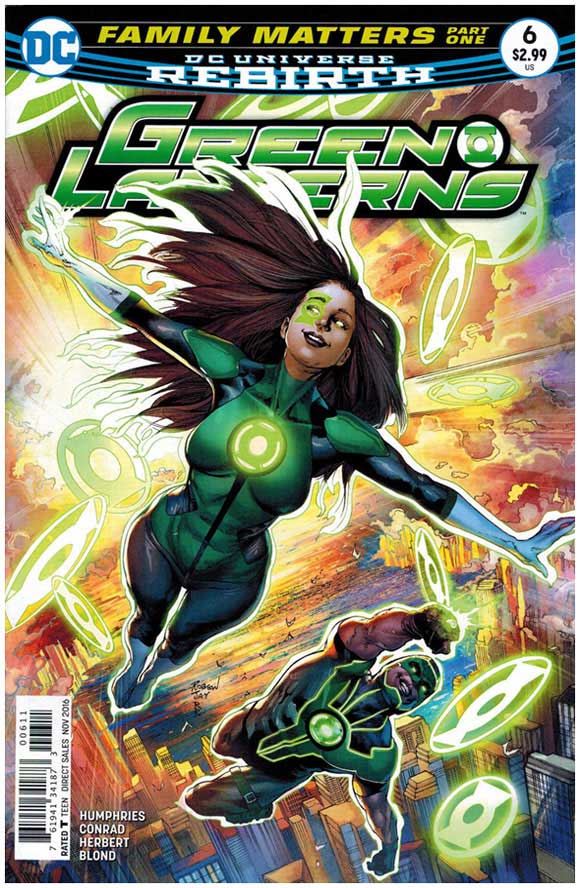 This issue was written by Sam Humphries, with interior art by Jackson Herbert and Will Conrad, with cover art by Robson Rocha and Jay Leisten.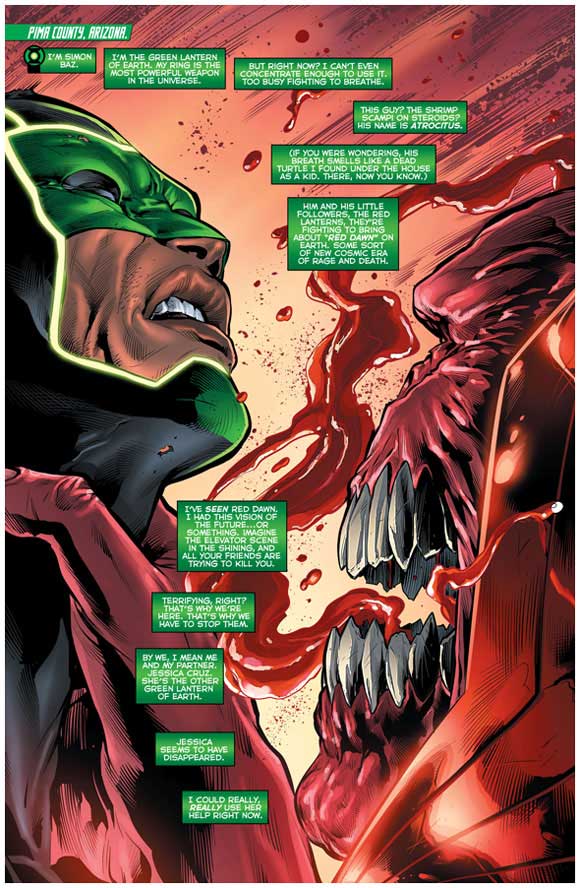 The issue was initially tagged as "Family Matters part one" with the issue title "FAMILY DINNER!" and previewed as:
The rookie Green Lanterns try to reconcile some of their differences, when Simon Baz makes a terrifying offer to Jessica by inviting her over for dinner with his family. Can the two survive this with the mysterious Guardian tracking the duo?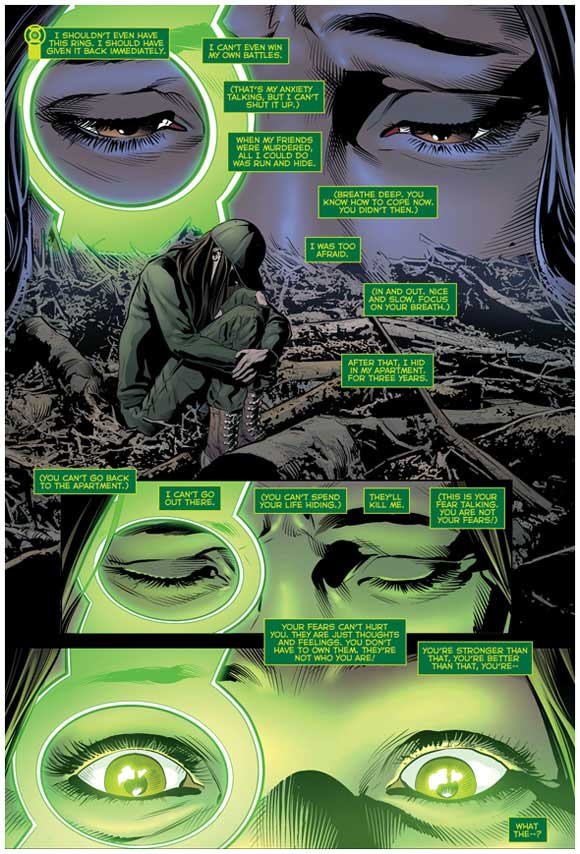 However, the preview was incorrect as the storyline was in fact "Rage Planet Part 6" hence the cover title logo was erroneous. DC Comics recalled the comic to reprint the cover without the Family Matters tagline. Luckily the comic had not gone into general distribution so only a limited number of complimentary copies of the direct standard cover edition had made it out.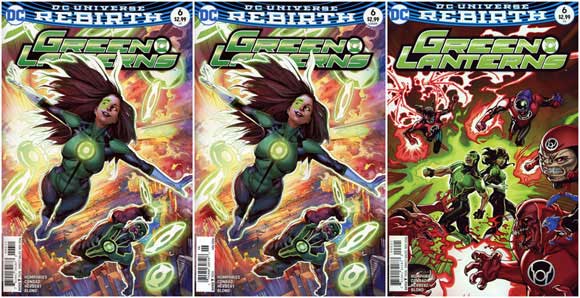 Above are the distributed (non-recalled) covers for this issue, from left to right we have: the reprinted direct standard edition, newsstand edition and the Emanuela Lupacchino variant cover. These have all been printed without the "Family Matters" title logo at the top.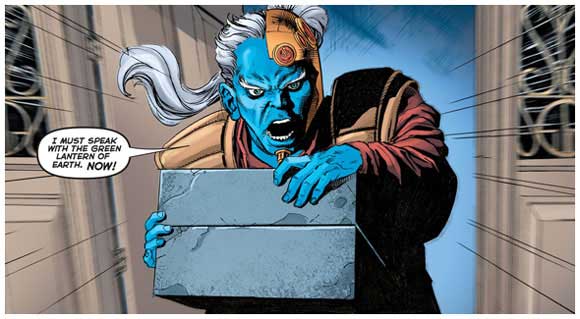 At the time of writing, in late May 2020, CGC had recorded seven gradings of the "Recalled Edition", all of which were graded 9.8 (near mint / mint). CGC included the text "Recalled due to misprinted logo" on CGC label.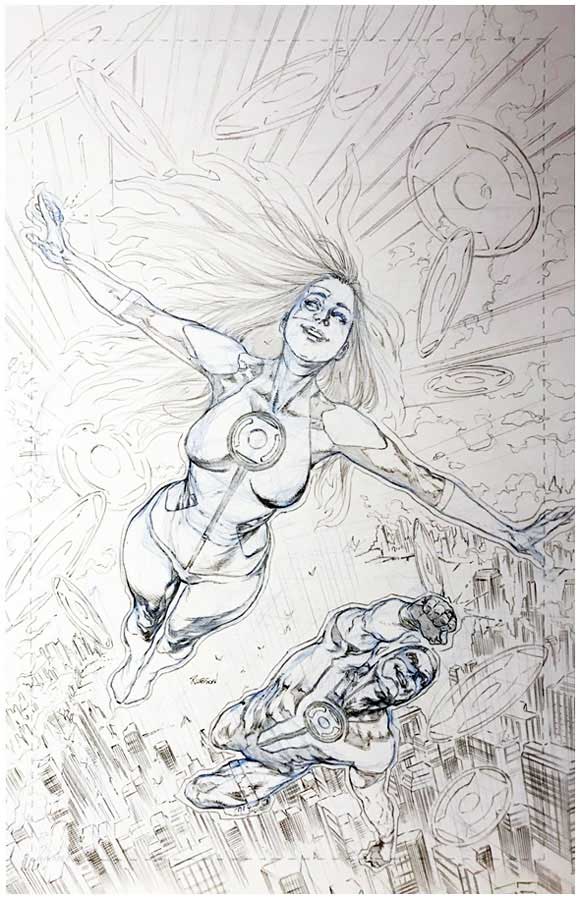 Above are the Robson Rocha cover pencil art for the standard and recalled issue.
There had been no recent sales of these in Spring 2020 but some previous realized sales were over $300. Given the apparent rarity, these are likely retain a high value.