Elektra Volume 2 #3 Recalled
"Nude" Edition
Marvel Comics, November 2001.


Low Dist.
In this issue Elektra appears nude, in shadow, in some fairly tame images. However, these were enough to prompt Marvel to recall the issue and give Elektra some underwear!
Below is a CGC label from a Signature Series graded comic (signature witnessed by a CGC representative then graded by CGC) showing the "Nude" Edition rather than recalled (but it is recognized as recalled in the CGC Registry).

Below is a picture of the cover of the comic warning of mature content (as it turned out, too mature for Marvel!):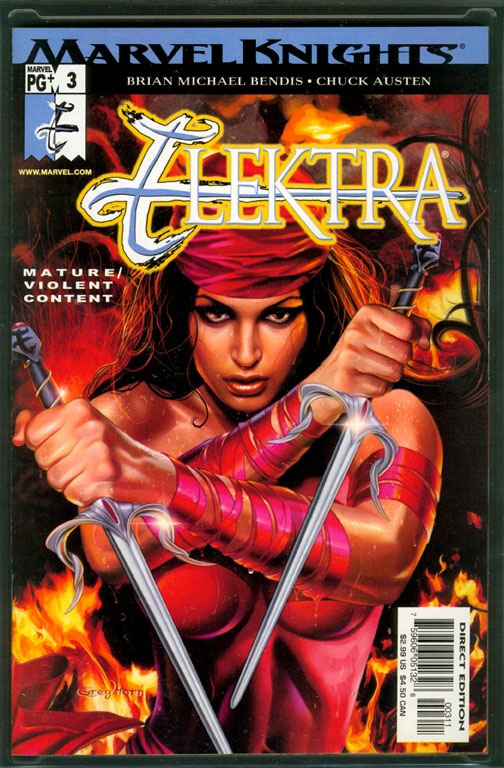 This issue is not particularly rare, with estimates of up to 5,000 issues thought to have been circulated with a number approaching 400 passing through the doors of the CGC grading service. Dynamic forces (DF) have a limited (500) series of these signed by Greg Horn and sealed with the DF holofoil seal plus numbered certificate (it is assumed these are all recalled, although not confirmed).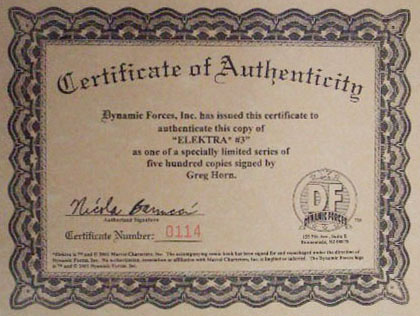 This issue remains popular and inexpensive, with regular listings on eBay, making it an ideal starting point for a recalled comic set. The issue is pretty easy to identify as the panels around pages 17 and 18 show Elektra without any clothing whereas, in the revised issue (below), she has managed to acquire some underwear: