Halle the Hooters Girl #1: Recalled!
Cabbage Comics, January 1998.
Standard
Cover

Low Dist.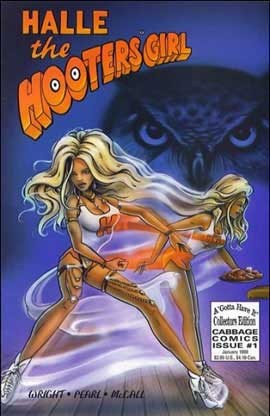 San Antonio Gold Edition

Low Dist.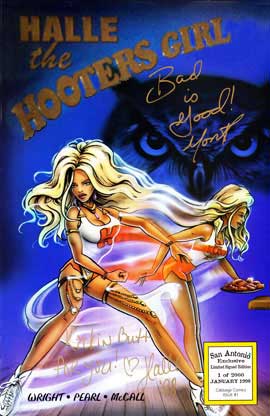 Cabbage Comics allegedly used the Hooters name without permission in the title and content of this comic leading to a lawsuit with the Hooters organization.
The San Antonio Texas (Gold Foil) Edition was specially produced (only 2000 made) for the National Tour of the swimsuit/calendar models who were the comic's inspiration.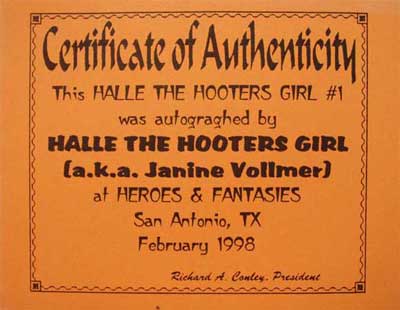 It was rumoured that the standard recalled edition was the rarer of the two versions, however, around 7,000 were initially distributed and it is presumed that these all made it to the public before the lawsuit (hence rumour is probably not true).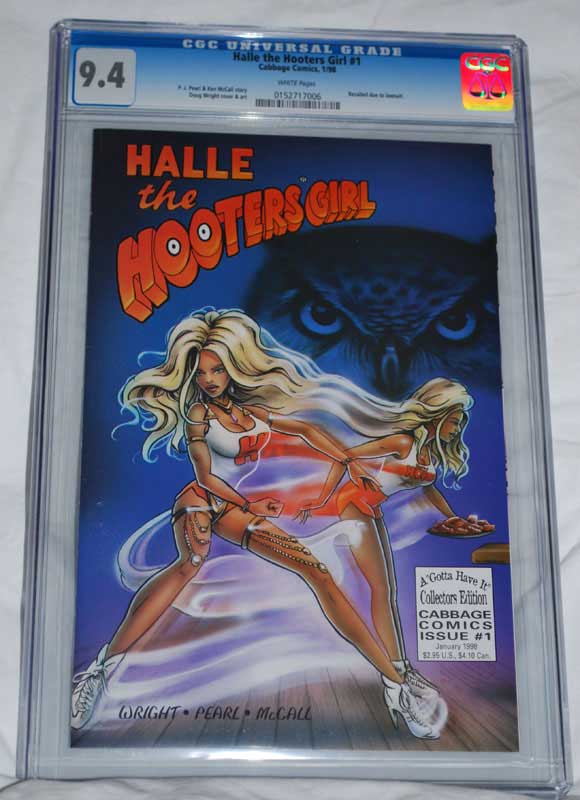 There always seems to be a number of these being bought and sold at fairly reasonable prices, although the higher grade CGC copies appear to be increasing in price recently (note: sales are more sporadic for CGC graded copies, which is not suprising as there aren't many graded!).