Scooby Doo Where are You!
#7 Advert Error
DC Comics, May 2011.


Low Dist.
Just after its release in early 2011, DC contacted retailers to say there was a printing error in Scooby Doo Where are You! #7 and that all copies should be destroyed with replacement being sent a couple of weeks later.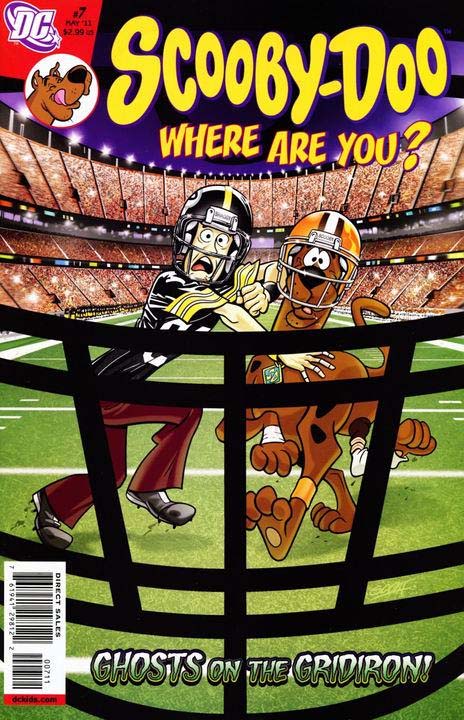 The error copy has an advert from 2009 for Absolute V for Vendetta, which does not fit the age profile of the readers of Scooby Doo, and is also a couple of years out of date:
The "destroy notice" (below) from DC was enough for CGC to add it to the recalled list of comics in the CGC registry in November 2011.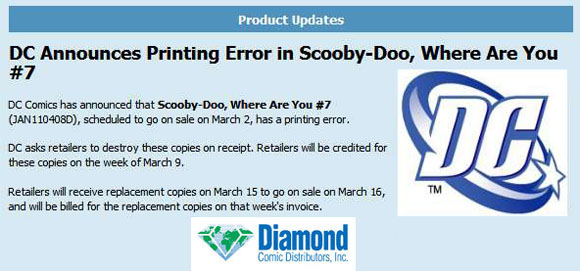 These are fairly easy to find on eBay but you may end up paying 3 times the cover value for one!