Wytches #4 Eh! Recalled Variant
Image Comics, February 2015.


Super-Rare!
This comic was produced exclusively for the Canadian market as part of the Eh! Variant program and was apparently limited to 1,000 copies. However, it appears that only 69 were sold before it was realised that the issue number on the cover was incorrect and stated "three" instead of "four":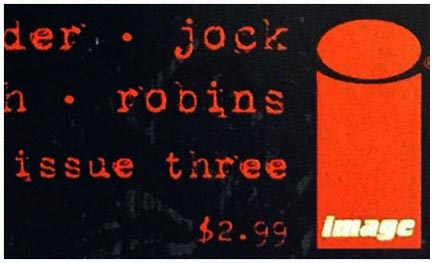 The comic was quickly recalled and reprinted with the correct issue number. The erroneous copies (over 900 of them) did still exist sometime after the recall but were all earmarked for destruction so, in theory, only 80 or so should exist once the rest are confirmed destroyed.
CGC have recognized this comic as recalled with the variant being denoted as the "Eh! Variant Cover/Recalled Edition" and the label also states "Recalled due to incorrect issue number printed on cover".
In mid October 2015, CGC had 18 recorded gradings for these but by June 2016 this had increased to 45 with only 2 unsigned copies (the other 43 were all on signature series).
This comic is very hard to find with so few being initially sold new and less than a handful having been publically sold on since. One notable sale was on September 18th 2015, where a CGC 9.8 Signature Series (signed by Garry Brown, Scott Synyder & Jock) sold for $452 on eBay: this was a consignment item sold via Lone Star Comics a.k.a. mycomicshop. Lone Star auctioned a further triple signed CGC 8.5 copy, selling for $137.50 on October 13th 2015, with bids from 8 separate bidders. In May 2016, a CGC 9.8 Signature series copy sold for $399.95 and another for $305.50.
The original art for the Eh! cover (below), by Gary Brown, sold in June 2016 on ebay.com for $660 (note: the sale also included a NM copy of the recalled variant).