Spider-Gwen #1 Recalled
Comic Kings Tidewater
Comicon Portacio Cover variant
Marvel Comics, April 2015.


Low Dist.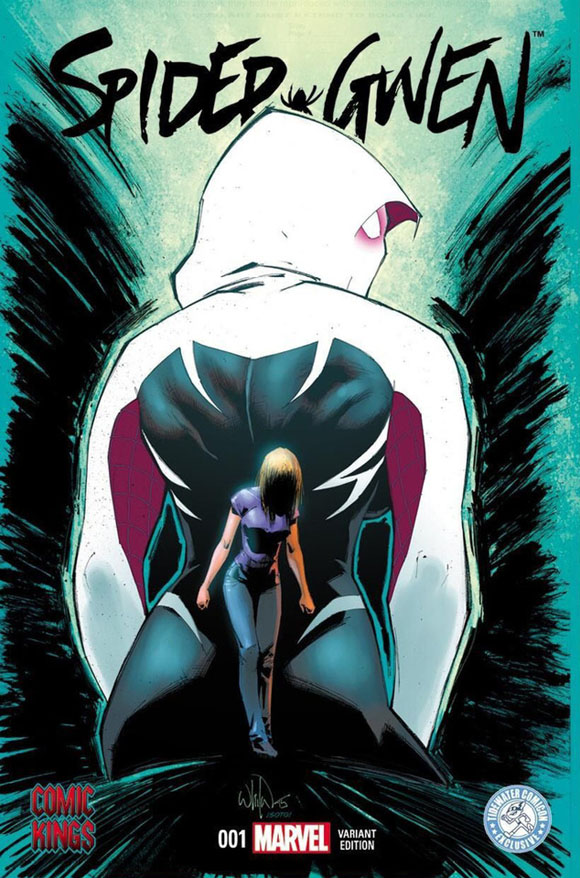 This variant was produced in conjunction with the Comic Kings comic shop for the Tidewater Comicon (May 16-17, 2015) in Virginia Beach, where Whilce Portacio (cover artist) is due to attend as a special guest.
The primary problem with the comic was the indistinct Comic Kings logo on the bottom left of the cover. In the corrected copies the logo is shown with a white outline and the Marvel logo was also moved to the left (plus all the logos were slightly enlarged).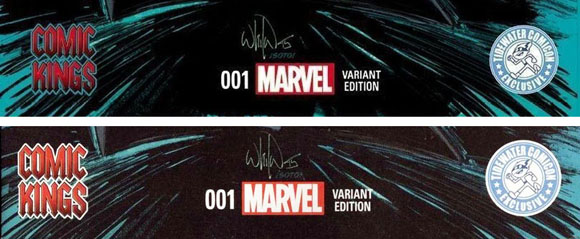 It is thought that up to 2,000 error variants were printed and there is some anecdotal evidence that at least 1,000 were sold in advance of the Comicon (this suggests that maybe half were returned/destroyed but there is no firm evidence of this).

Above is an illustration of the CGC label for the error variants. In early Fall/Autumn 2015, CGC had recorded 46 gradings of these, 41 in 9.8, 12 of which were Signature Series..
These seem to be reasonably easy to obtain at present with raw copies going for $20-$40 and realized sales for unsigned CGC 9.8 copies ranging from $90 up to $150.