DC Presents: Legion of
Super-Heroes #1 Recalled
DC Comics, June 2011.


Low Dist.
This issue confused many readers as it was published with the chapters out of sequence and was quickly subject to a recall/destroy notice:
This is a collected edition, reprinting "Legion of the Damned" from Legionnaires #78-79 and Legion of Super-Heroes #123-124, featuring art by Olivier Coipel.
You can easily spot the recalled issue as it has a yellow Legion logo (the replacement copies sported a white Legion logo):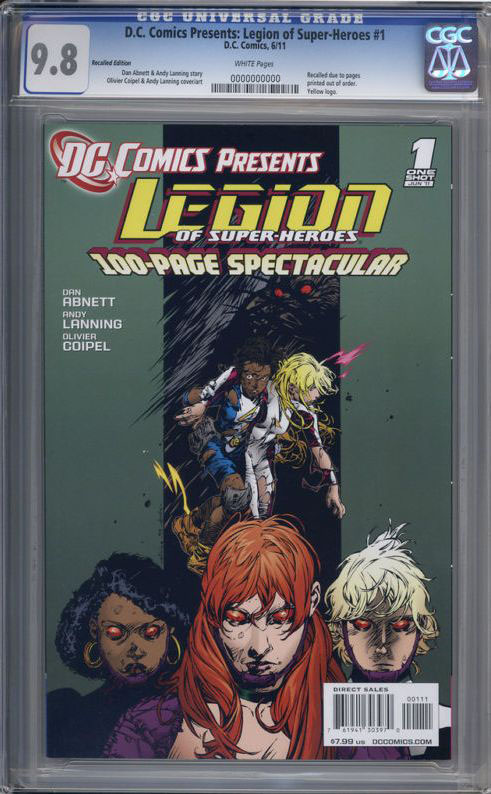 These can be picked for a few dollars over the cover price and seem widely available, suggesting that a large number made it into the public domain.