Bone #1 First Print
(with red logo)
Cartoon Books, July 1991.

Low Dist.
Bone is a creation of cartoonist Jeff Smith originally published under his own company, Cartoon Books, which he started in 1991.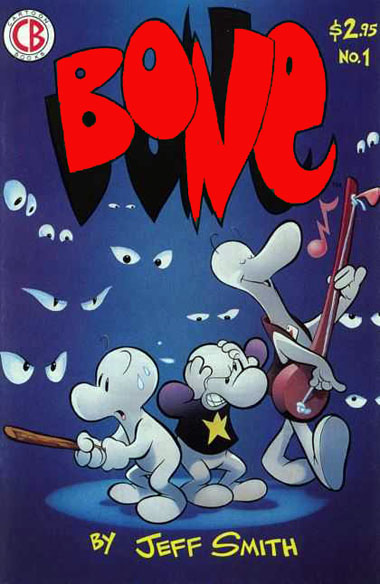 Bone #1 was launched as a bi-monthly comic book in July 1991 priced at $2.95 and has been reprinted more than 10 times since. The first print is identified by the red Bone logo and had a very low distribution.
Bone is a comedy adventure starring three cousins from Boneville. The story, cover art and all the black and white art within the comic was all Smith's work and the series went on to gain over ten Eisner Awards.
The low distribution, coupled with the preceding popularity of the comic, has upped the value of the first print significantly to over 150 times the original cover price!