TMNT #3 "Lairds Photo" New Hampshire Convention Variant
Mirage Studios, 1985.

Rare
This variant is from the initial print batch of TMNT #3, made specifically for the New Hampshire Convention. These copies lack a lighter blue shade in many areas of the comic and, as result, have many more white areas than the main print run (where Eastman and Laird asked for the color corrections to be made).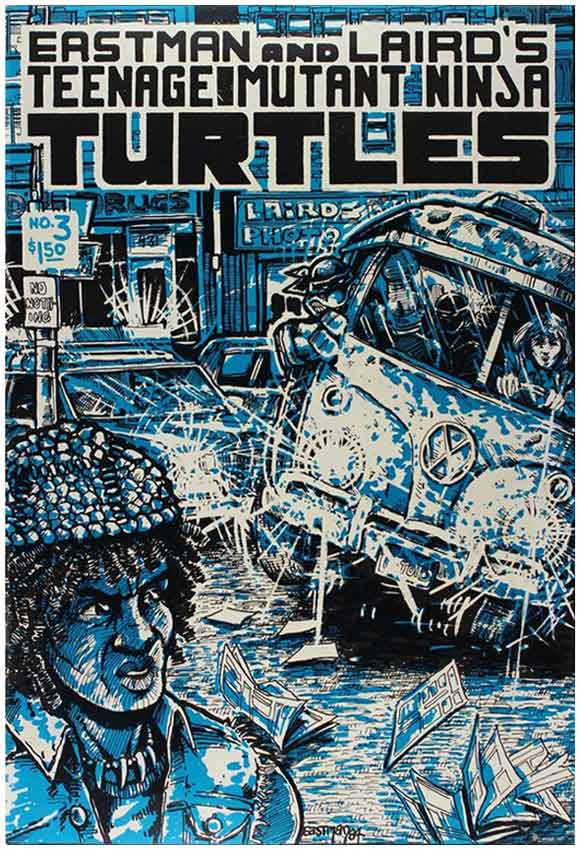 The additional white areas can be seen clearly on the VW Camper Van, the road surface and on the sign for "Laird's Photo". The latter difference gave it the alternate name of the "White Laird's Photo" variant.
The low print run for the Convention variant, combined with the continued popularity of the youthful reptilian shinobi, meant these were instant collectibles with large price tags, especially for the high-grade copies.
Below are the covers of both the Convention variant and main print run variant centered on Laird's Photo to illustrate the differences: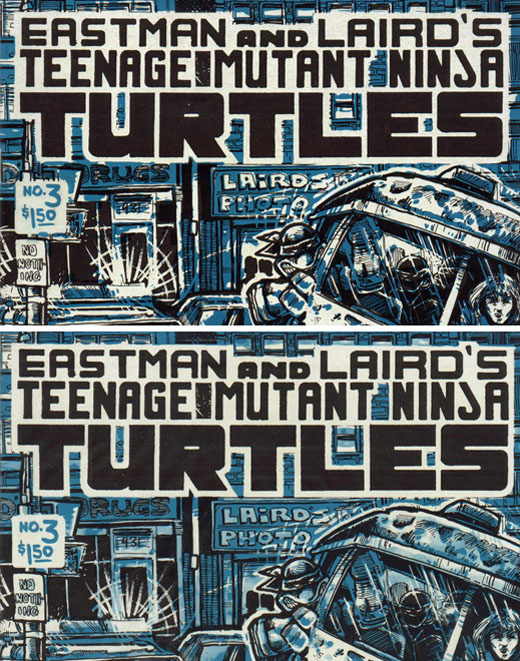 The differences were also noted in the Comics Buyer's Guide (CBG) #795, published back in February 1989: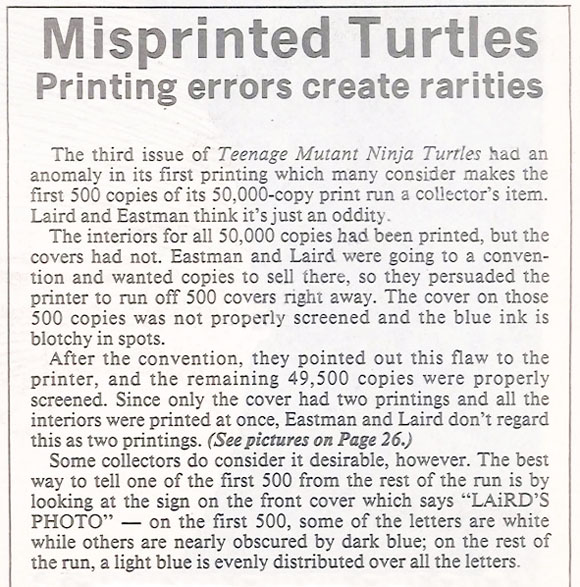 Was the print run 300 or 500?
There are two different sources of print run data, both emanating from the creators. The first, and earliest, is from Kevin Eastman in a letter to a fan in which he enclosed three copies of the variant. Unfortunately, we do not have permission to reproduce the letter image from the owner, but we have a partial extract of it and it matches other letters from Eastman from that time. Below is a transcription of the relevant section:
Hey I got a surprise, and a special gift. As you've noticed there are three books enclosed. Three copies of number #3!! Horay! Why are these special? Well because we pushed the printer into giving us three-hundred books early sos we could have some to take to the New Hampshire Convention. I mean, we won't even be shipping these books for another three weeks! I want you to get these as soon as possible, anything for our number #1 fan!!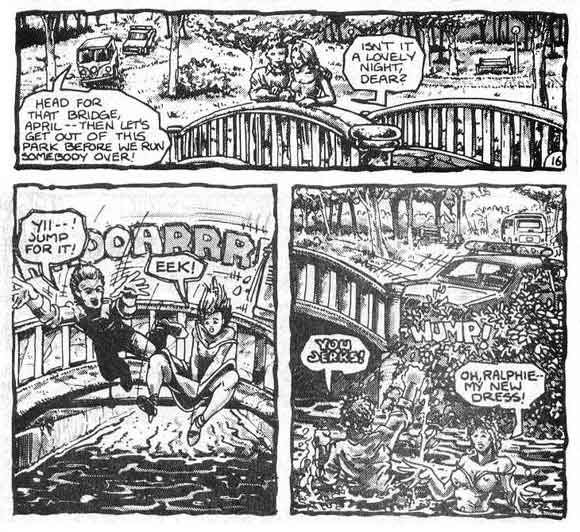 The next source, which was likely reproduced elsewhere e.g. CBG, is from Turtlemania Special #1 published in 1986, where Peter Laird stated the print run was "about 500", mentioning that the "color was wrong" on these early covers: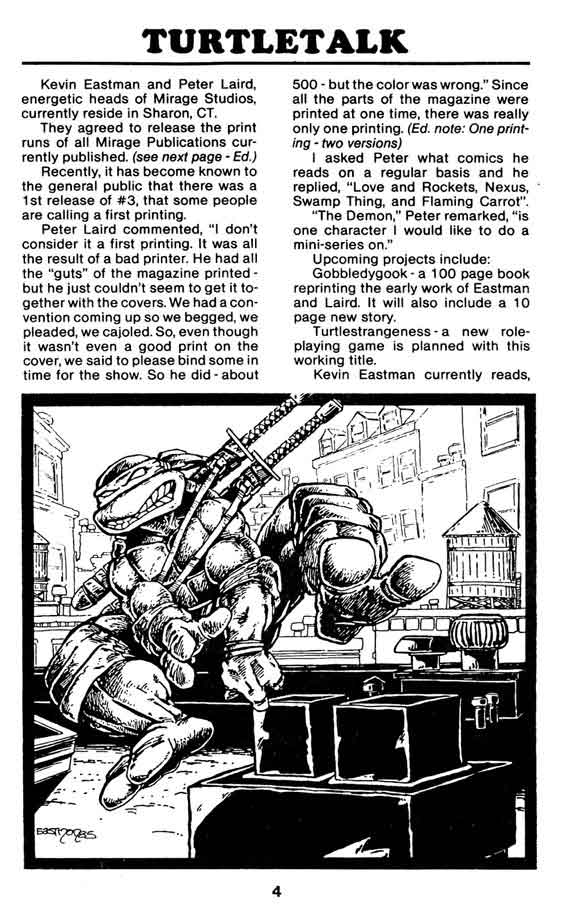 The print run data given by the creators for most of their early publications was then shown on the next page:
In late July 2022, 193 gradings were recorded for the "Variant cover" (with a label comment of "Laird's Photo" in white on cover, with just six in the top grade of 9.8 (near mint / mint) and 41 on Signature Series (CGC witnessed signatures).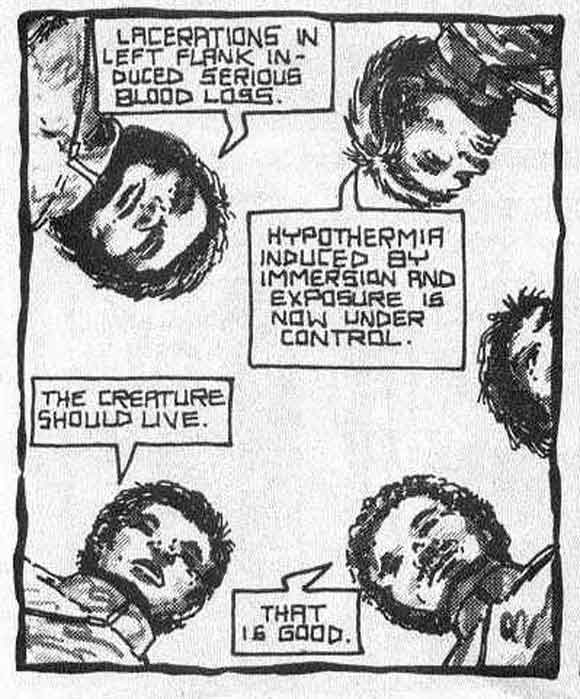 At that same time there were no gradings listed in the CBCS Population Report.
Related comics: