TMNT v2 #13 Cover Error
Mirage Studios, October 1995.

Rare
This error variant was produced with the front cover of the comic on the back!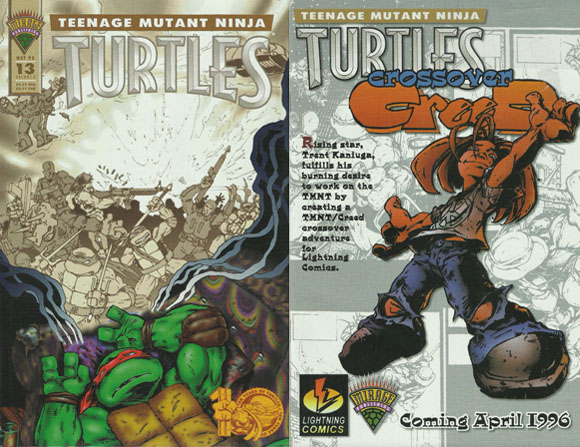 As the back and front covers are printed as one single overall cover that is then folded, this is a pre-printing error where the back and front covers have been put together in the wrong order prior to printing with the front cover to the left (making it the back cover) and the back cover to the right (making it the front cover).
The back cover advert does look vaguely like a comic cover so maybe this was an easy mistake to make but there is no date, number or price on the back cover so this error has been missed during any quality control / proof checks that the comic may have been through.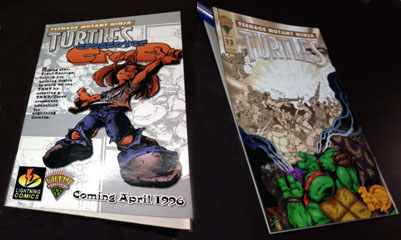 There have been a few of these error variants available on auction sites such as ebay so they are reasonably easy to get hold of implying there was at least a small initial print run of erroneous copies that made it out to the public. At the time of writing CGC did not appear to have any copies graded in their census (only a single issue is graded and no mention of the error).
Related comics: