How To Draw
Teenage Mutant Ninja Turtles
#1 Error Edition (no yellow on cover)
Solson Publications, 1986.

Rare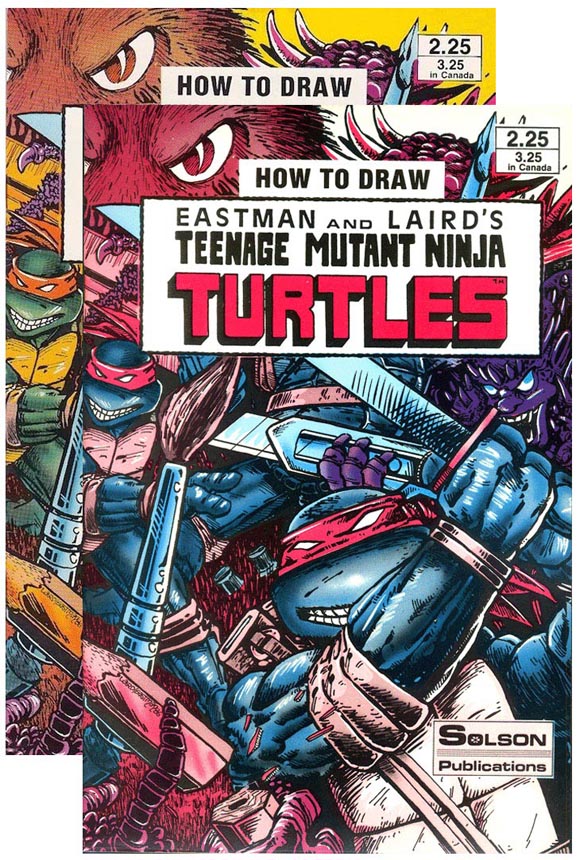 This error variant (shown on top of a standard edition above) was produced in numbers with the yellow color missing from the the front cover giving us some distinctively blue turtles. The back cover (part of which is shown below) is also missing the yellow.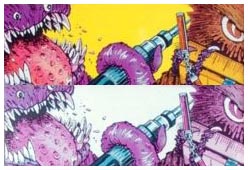 These error variants seem to have been created in numbers and the main slabbing companies recognize them as a manufacturing error or an error edition. CBCS notes that they have been "manufactured without yellow ink on cover" and CGC notes that it has been "manufactured with incorrect color scheme" (on a green, qualified label).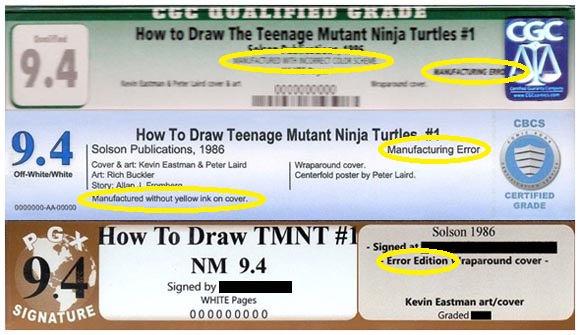 These are fairly easy to come by with one or two turning up on auction sites such as ebay from time to time and many are slabbed, with some bearing authenticated signatures.
Related TMNT comics: