Gobbledygook #1 and #2
Mirage Studios, 1984.
Gobbledygook
#1

Super-Rare!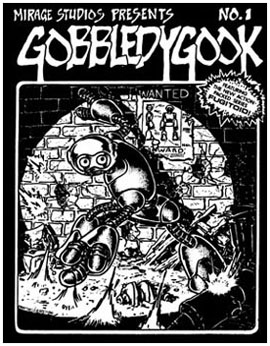 Gobbledygook
#2

Super-Rare!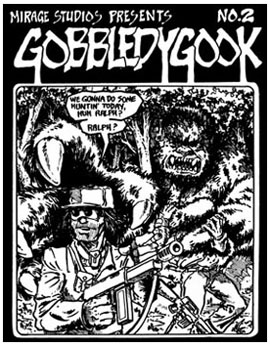 These comics were produced by Kevin Brooks Eastman and Peter Laird of Teenage Mutant Ninja Turtles fame.
They were not printed as such but were copied, folded and stapled manually by Laird and Eastman. They featured the first appearance of Fugitoid in a 10-page story split into two parts, a gallery of Laird's artwork, a story called Champ by Quentin and Kevin Eastman and a back cover advert for TMNT #1.
These comics are easy to counterfeit but some can be spotted having yellowing covers and interiors or, alternatively, darker artwork on brighter paper. Avoid any stating they are of a print run of 150 or 500 with counterfeit signatures. If purchasing one of these extremely rare items it is best to check for some sort of evidence of the comic's authenticity from the buyer.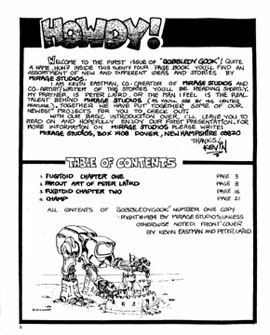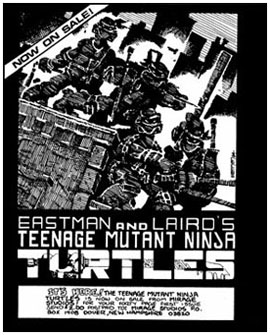 One sale a few years back sale saw a raw Gobbledygook #1 go for $1,200 but this was snapped up so quickly it was suggested this could easily have made much more given the huge amount of interest. Fast forward to more recent times and one auction registered sales of #1 and #2 for around the guide prices (auction costs excluded). If you have authentication for these, they are worth serious money!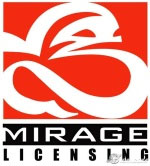 Related comics: