Adventures of Superman #500 Platinum Error
DC Comics, June 1993.

Rare
Superman seemingly "Died" in Superman Vol 2 #75 and no Superman comics had been produced for a three months when this one, entitled "Life After Death!", hit the shelves.
There were a few variants for this issue, including one with a black cover and removable see-through film with Jonathan Kent's arm reaching out printed on it over the image of Superman similarly reaching out (removing the film removes Jonathan's arm).
There was also a limited edition black bagged Platinum Edition sporting an embossed logo and platinum inked background on the cover.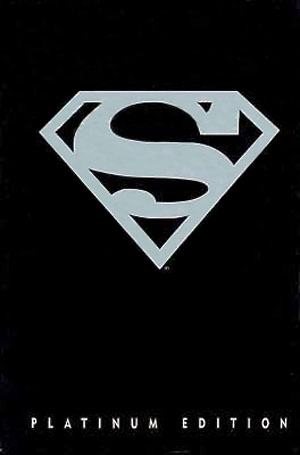 It looks like the platinum ink was applied to the comic in a separate printing stage and for some reason there are a number of copies that have missed this stage that have a duller base color compared to the silver/ platinum color. Below is the standard platinum edition with the error edition to the right:
At the end of December 2014, CGC had recorded just 9 gradings of the "Poly-Bagged Platinum Error" and 131 of the "Poly-Bagged Platinum Edition" cover. There are certainly a few copies of the error edition around but it is unknown exactly how many were produced so the estimate here is more of a guestimate.