Wasteland #5 Error Variant
In Shops: 1988-01-05 ; SRP: $1.75 ; 36 Pages

DC, published date: May 1988.

Common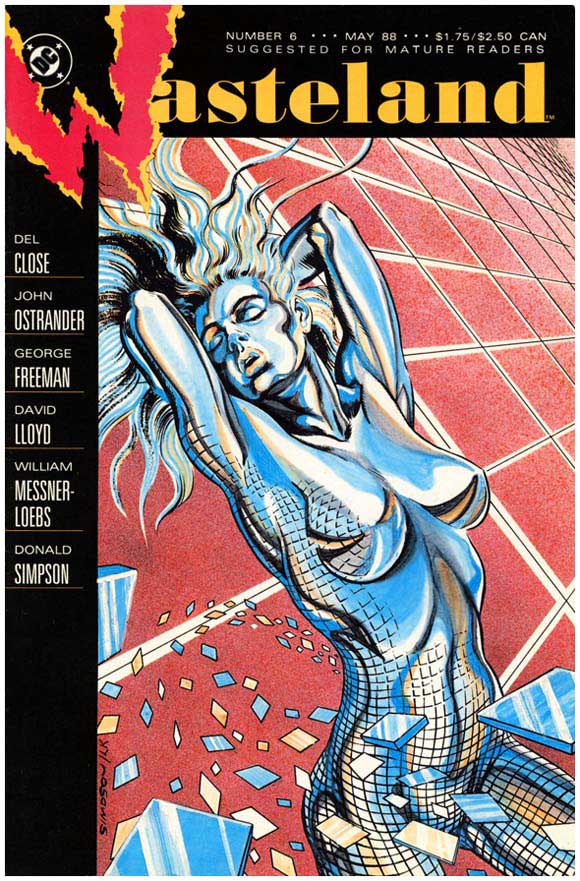 Wasteland was an anthology comic dealing with "themes of alienation and psychological dread, mixed with grotesque black humor, absurdism and social and political commentary in the form of satire". The series used four artists with three contributing to the interior stories and the other doing the cover (one of the interior artists would then do the next cover with the intention that each artist would do an equal number of covers and interiors).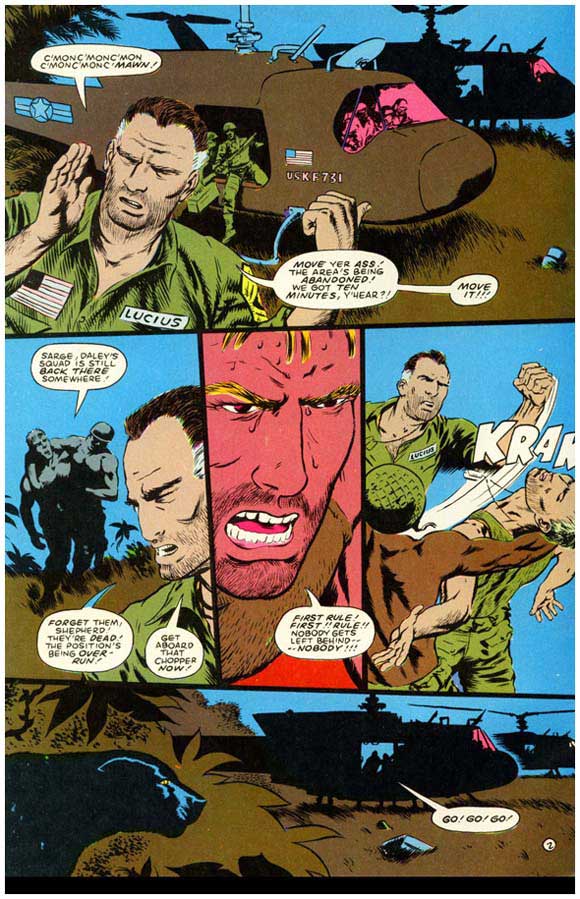 However, for #5 there was a mix-up: the correct interior was printed but it ended up having the complete cover wrap for #6. #5 was then re-printed with the corrected cover the next week and, as the artwork for #6 was already used, #6 was labelled "The REAL No. 6" and had blank cover art. The #5 corrected cover and #6 are shown below: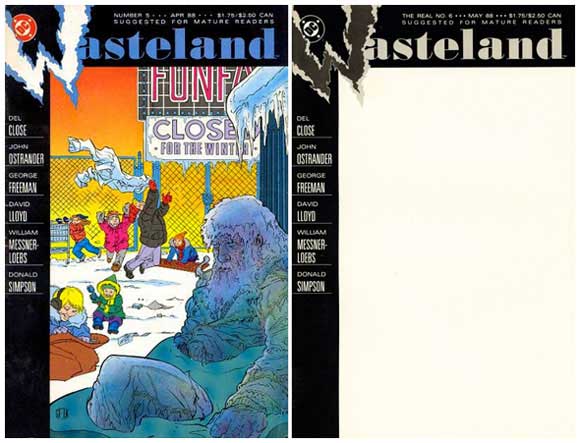 As well as #6 having no cover art, editor Mike Gold included a explanation of events entitled "Tales of the white cover" inside the comic: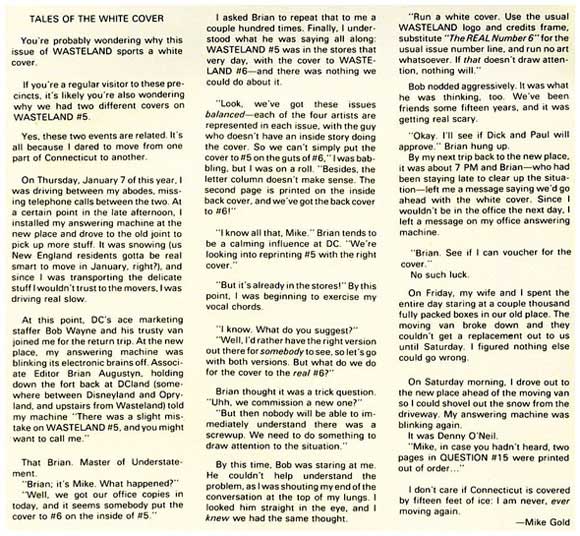 The error variant isn't particularly rare or expensive to purchase. In mid 2018, CGC had a number of recorded gradings for issues #1, #2 and #6 of Wasteland but none for the #5 error variant.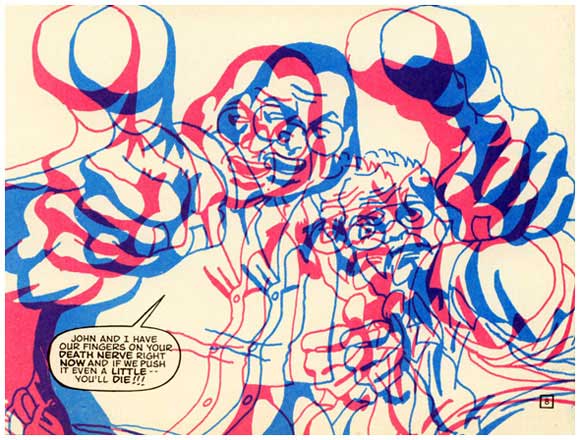 Above (and from #5): DC writers suffer the side-effects of eating Swamp Thing tuber.