Edge Of Spider-Verse #2
Black Printing Error Variant
Marvel Comics, November 2014.

Rare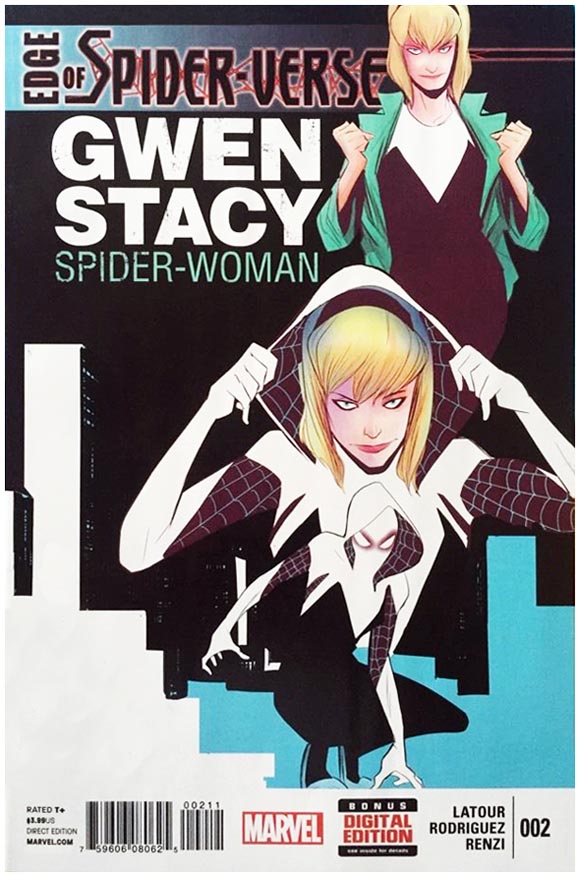 This variant sports a completely black background and Gwen's costume is darker than the other standard copy. The differences can be seen in detail under magnification below, showing Gwen's costume to the left and the background to the right: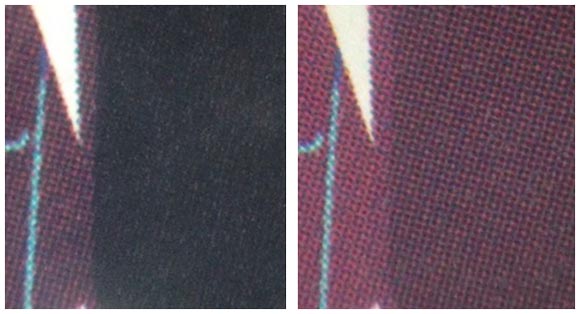 It is thought that the black "error" variant is from the earliest part of the print run and, for whatever reason, the printing was stopped and changed to create the maroon background and also lighten parts of Spider-Woman's costume. There is anecdotal evidence that some dealers received these and were asked to pull them from the shelves but there does not seem to be any official notification.
It is worth noting that neither CGC or CBCS have decided to classify the black background copies as variants hence it is not possible to see how many of each exist in either census.
The pictures below were taken in one shot together but each was cropped to show one particular area of the comics with a large amount of background: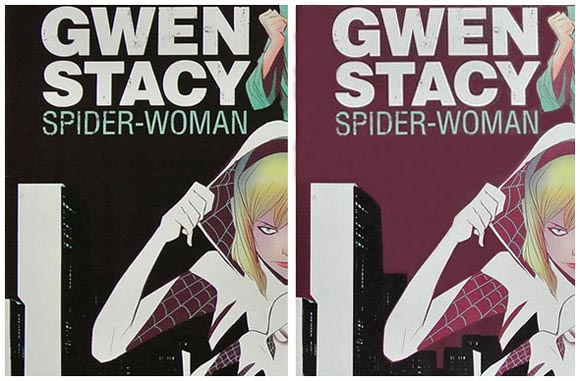 In the first image, the darker side of the buildings merge into the background without any outline at all; this does look like a selective printing change as there does not appear to be any problems with the color mix elsewhere on the "error" comics that would indicate any loss of a particular color.
At present it is hard to estimate any numbers for these as only a handful have come to market.