Sandman v1 #1 Purple Variant
DC Comics, Winter 1974.

Low Dist.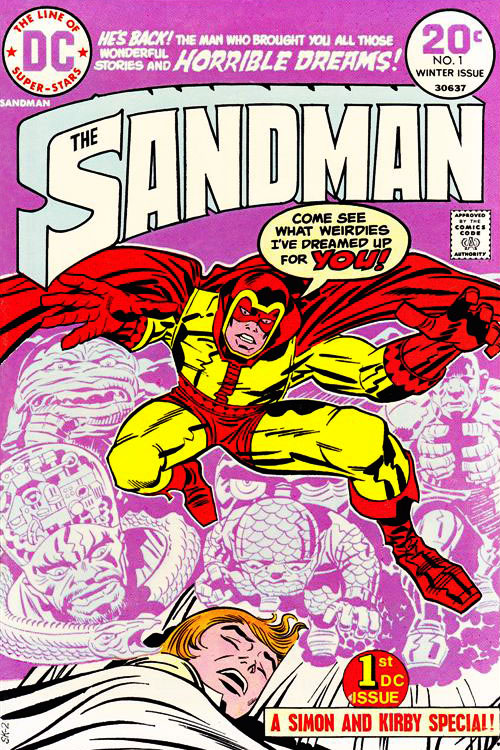 These comics seem to show the evolution of the color-mix process at the printer, from early "pink" copies thru to the more common blue copies with the finalized color correction.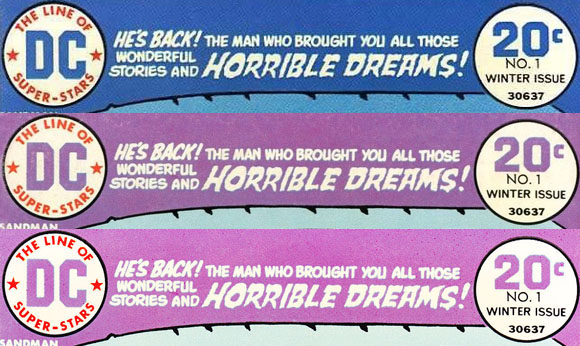 Some may argue these are not even variants as such but simple color variations, however, CGC has decided to designate the ones with a larger proportion of magenta as the "Purple cover Variant" and they are certainly markedly different to the blue copies and may point to an error in the original print set-up for the background color or maybe someone took a dislike to the original color mix and ordered a change early in the process but this is all pure speculation.

The "Purple Cover" variants are not particularly rare but do seem to be only a small proportion of the entire print run. Note also that it is difficult to see the actual variations in the magenta-cyan mix without seeing a number of the comic variations together in one photo (as different photos and scans can vary in quality, brightness and color reproduction).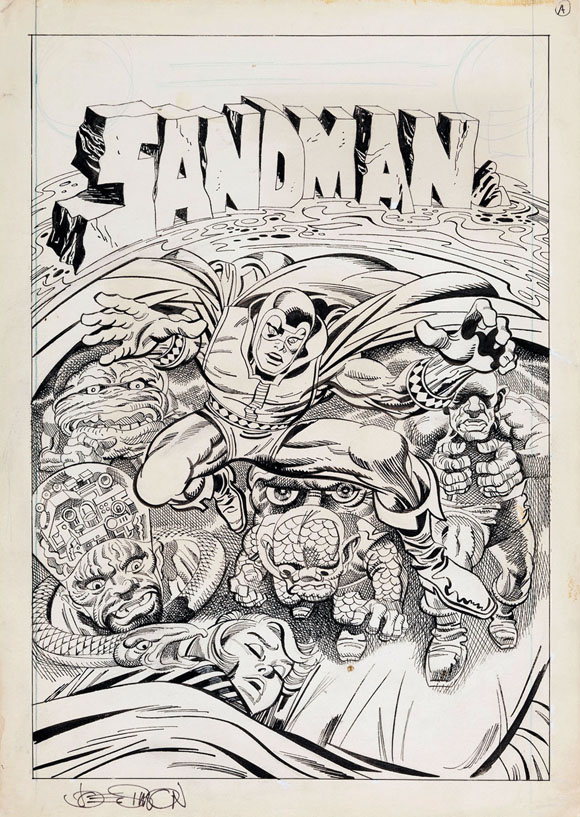 Above is early cover art for the comic by Joe Simon that went unused and below is the actual cover art by Simon and Jack Kirby with revised title art and some minor changes in the detail:
Near to the end of December 2014, CGC had recorded 37 gradings of the "Purple cover variant" and 537 of the standard blue cover. There are usually one or two purple copies on ebay, however, prices can vary and a decent CGC copy could cost well over $150 but you could get lucky.