Teenage Mutant Ninja Turtles #1
Jetpack Orange Error Edition
IDW, August 2011.

Rare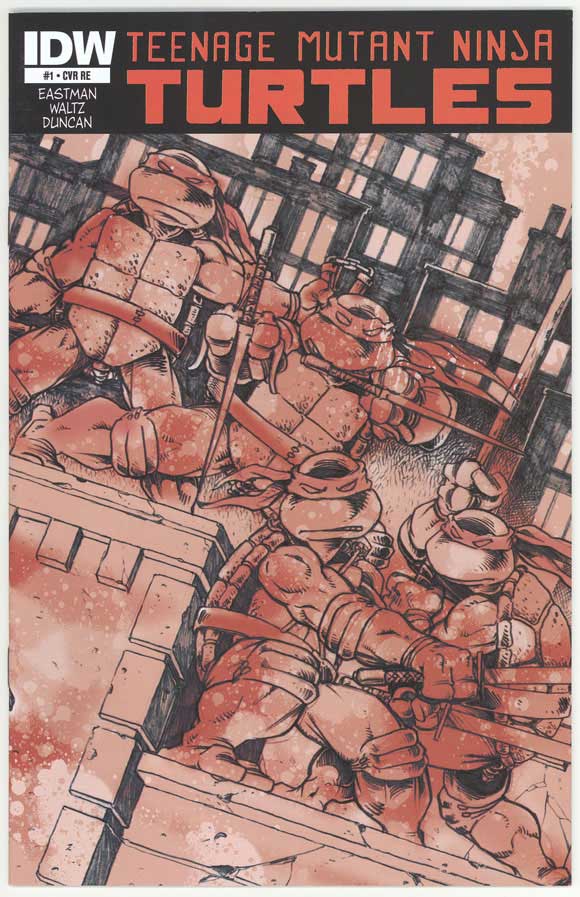 This is an error variant of the Jetpack exclusive variant of IDW's Teenage Mutant Ninja Turtles #1 with cover art by Peter Laird (which is a cover swipe of the original Mirage TMNT #1 with art by Kevin Eastman).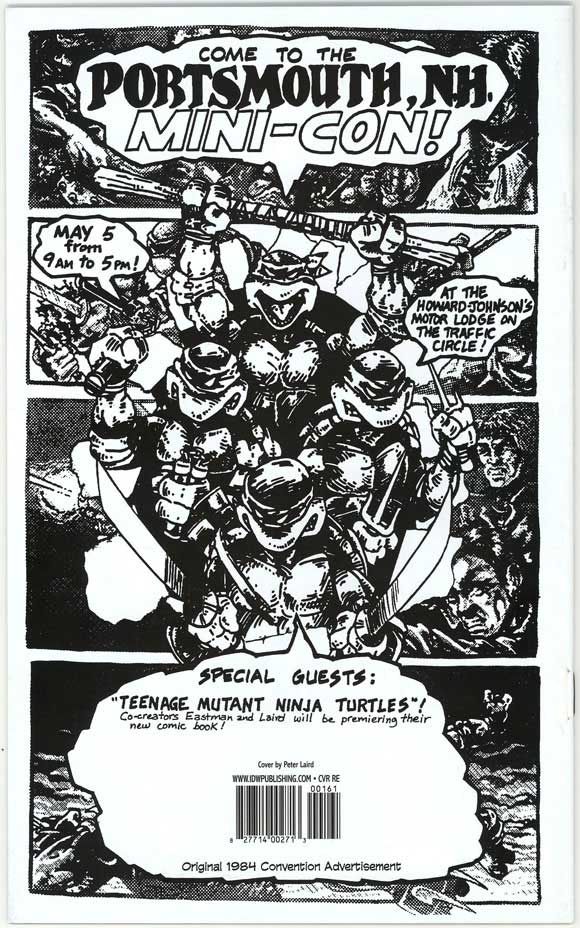 Jetpack have stated that the original print run had problems with many copies being mistapled during the binding process causing some minor damages to around 20% of the 2,000 (approx) print run. Jetpack informed IDW of the problem, apparently making it clear they weren't after replacements (more to ensure similar problems did not occur in the future).
However, IDW did address the problem with the printer and 400 or so replacement copies were sent directly from the printer in the Republic of Korea to Jetpack comics in Rochester, New Hampshire.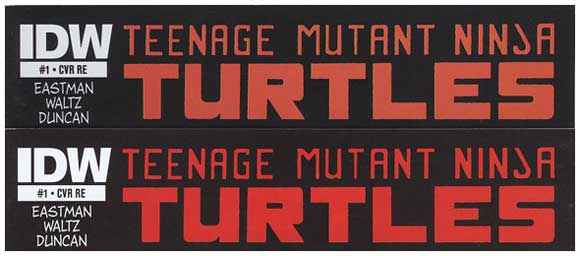 Unfortunately, although the replacement copies were also noted as "FIRST PRINTING" in the indicia, the covers were printed in an orange hue instead of red. Above is a logo comparison showing the orange logo vs. the red logo and below is a comparison of Michelangelo from the standard and error editions of the comic: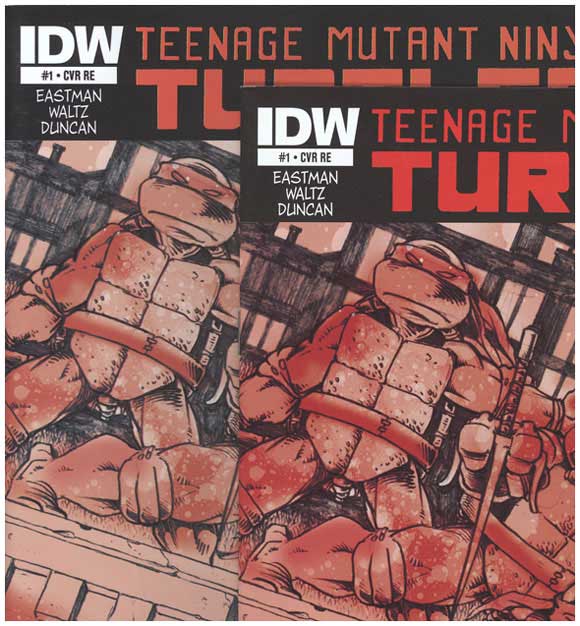 Below are the full covers for the red edition and the orange error edition: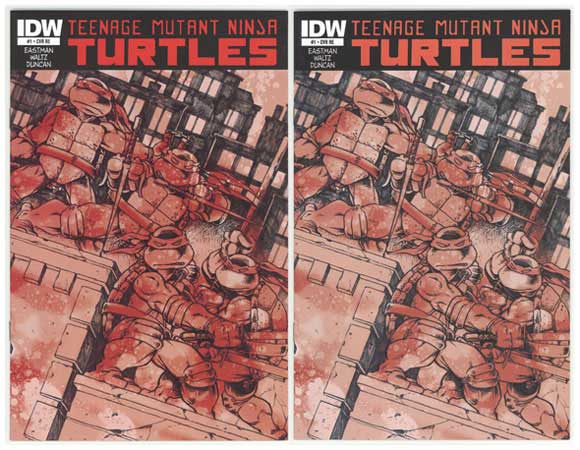 The differences between the error copies and the original copies are quite subtle but were enough for PGX, CGC and CBCS to all categorize the washed out error copies separate from the first red batch that was printed.
The grading companies have the following on their labels for the error copies:
CGC: Jetpack Comics Error Edition with notes: "Manufactured with cover off-color." and "Orange wash cover."
PGX: Jetpack Comics Variant Cover "Error Edition"
CBCS: Jetpack Exclusive Error Edition with notes: "Manufactured with Orange logo & image"
In mid July 2017, CGC had 12 recorded gradings for the error edition and 23 for the standard red copies.
Jetpack still seem to have a few copies for sale in July 2017 with prices at $19.99 for a "Very Good" copy, $34.99 for a "Fine" copy to $49.99 for a "Very Fine +++" copy. The higher grades do seem harder to get hold of and, again in July 2017, CGC had only recorded only two in 9.8 (near mint / mint); Jetpack mentioned that there were minor damages to many of the copies and maybe only a quarter would make 9.4/NM but none of those appeared to be mint.