Mission Impossible #1 Unedited
Marvel Comics, May 1996.
Direct Edition
($4.15 CAN)

Super-Rare!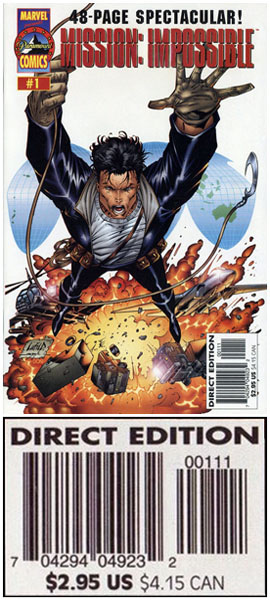 Newsstand Ed.
($4.00 CAN)

Rare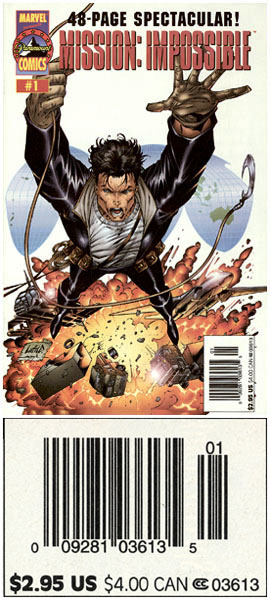 This comic was published to coincide with the 1996 release of the Mission Impossible film by Paramount Pictures, starring Tom Cruise. The comic is written by Marv Wolfman (the narratives take place prior to the film), with cover art and interior art by Rob Liefeld and others. Note that Marvel did not have the rights to use Tom Cruise's image, as Ethan Hunt, in the comics.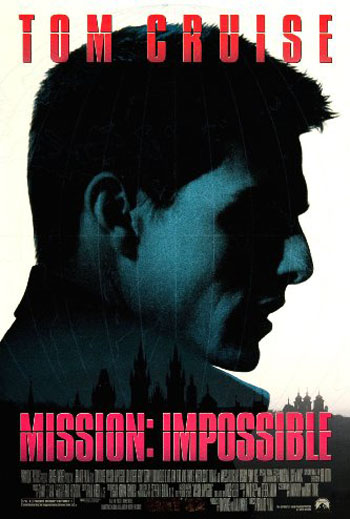 Legend has it that an advance copy was sent to Tom Cruise and he expressed concern that Ethan looked too feminine in two panels on page 3 of the comic. Marvel ordered that the panels were modified and it was thought that only copies with the modified panels were actually distributed to the public with at least one source quoted as saying that the entire print run was pulped after Cruise's comments.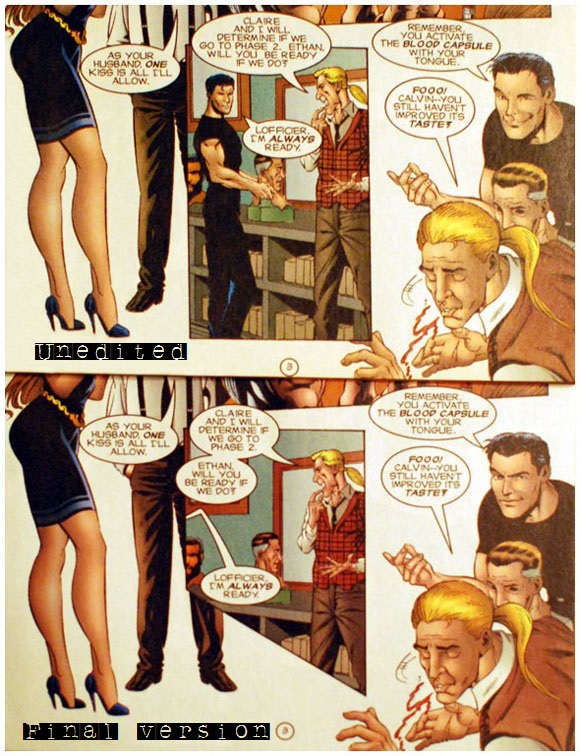 However, a small handful of unedited direct editions have come to light and it seems that newsstand editions, available from bookshops in the UK, all appear to have the unedited panels. This indicates that copies may have been sent in advance to the UK (similar to Elseworlds 80-page-giant and League of Extraordinary Gentlemen #5 recalled variant) but, curiously, only the imported newsstand copies (and not the imported direct editions) look like they have the unedited panels.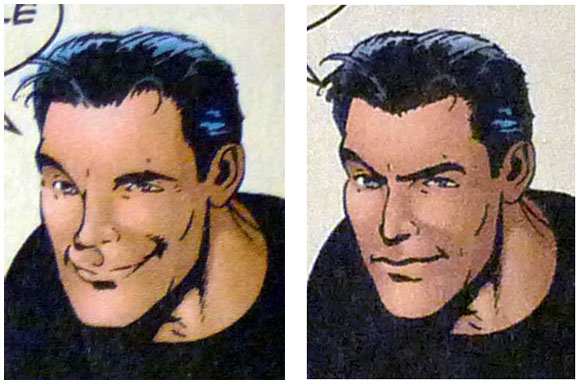 As of April 2016, CGC had graded 4 copies of the unedited variant (at least two are known to be Direct Editions). CGC denote this as an "Error Version" with "Unedited panel on page 3" noted as key comments on the label. Note that CGC don't generally distinguish between the newsstand and direct editions unless there is a price or other difference such as paper quality; in this case the Newsstand Edition has a different Canadian price (the US price is the same) so it will be interesting to see if CGC will separate them in their census (e.g. "Newsstand Price / Error Variant").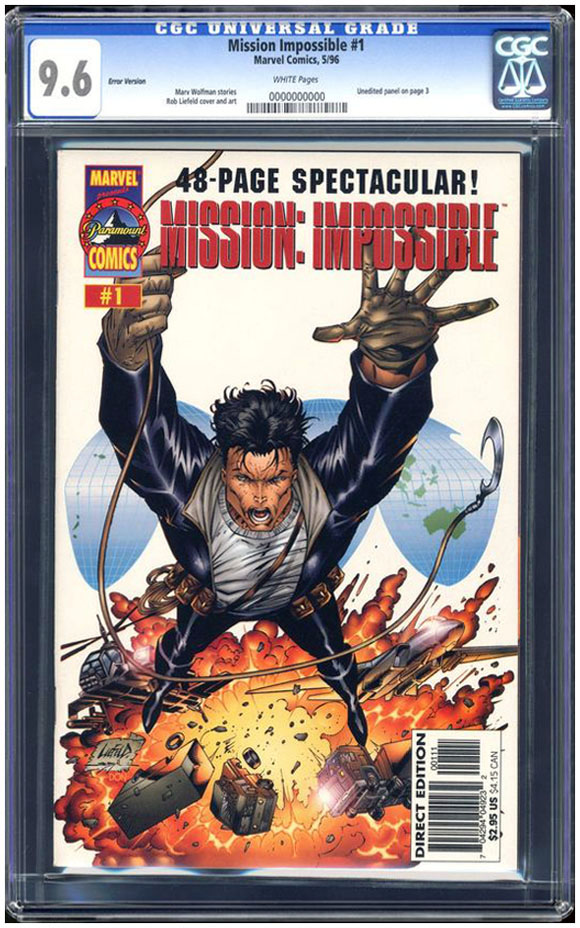 The unedited Direct Editions are seemingly very rare with only a handful of copies ever being sold, mainly through mycomicshop.com (Lone Star Comics): by February 2015, Lone Star had sold, or brokered the sale of, around 7 copies, all in low grades (5.0 or lower), with the exception of the top CGC 9.6 copy that sold on their site for $810.99 in February 2013. The unedited Newstand Edition is more widely available but, as before, these seem to originate from UK bookstores so will be more difficult to obtain in the North America.