Millennium Edition: New Gods #1 Embossing Error
DC Comics, June 2000.

Rare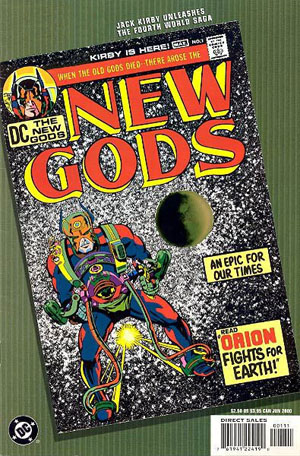 The "Millennium Edition" series of comics (from 2000 and 2001) were one-shot reprints of key comics published by DC over the previous Millennium with the earliest reprint being Detective Comics #1 from 1937.
This particular comic is a reprint of the classic 1971 issue of New Gods where Jack Kirby introduced the New Gods in a story entitled "Orion Fights for Earth!" featuring Orion, the brooding hero of Kirby's "Fourth World".
Embossing comics is a separate process from printing the comics and there is always a chance that some comics may miss the embossing process either by chance or maybe due to being part of an initial pre-press print run (where embossing was excluded from the process). In other cases the foil used in the embossing process may run out leaving an impression on the comic but no gold foil.
For these particular comics, it is assumed that a small batch escaped without the embossing and there is anecdotal evidence that at least one comic shop stated the error version was returnable suggesting DC were aware or made aware of the issue. However, information is very sketchy and anyone who has any further details on these please get in touch.
Below is an embossed copy of the comic: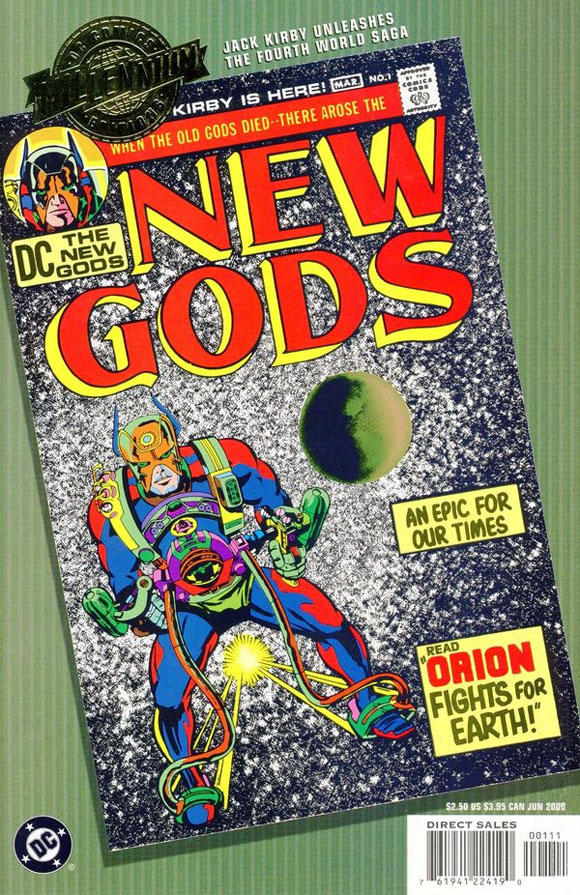 After a year of monitoring auction sales not one copy of this comic has come up for sale as far as I can see so there is no price data plus this also suggests that there are very few error editions from the 9,000 (approx) print run. Given this, the price and print run data is just a complete guess!