Air Pirates Funnies #1 and #2
(including error variants)
Hell Comics, July and August 1971.
Air Pirates was a parody comic created by a group of underground cartoonists (lead by Dan O'Neill) containing explicit material, which also copied some existing Disney art such as the cover below: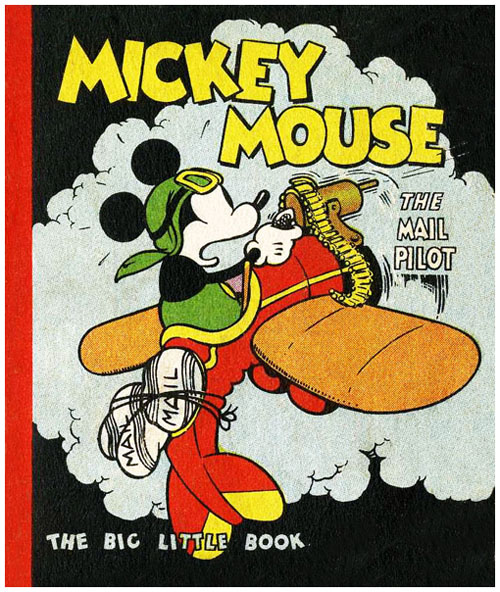 It seems that O'Neil was looking to provoke Disney and even went to extreme lengths to get copies of Air Pirates to those high up in Disney to ensure some litigation would occur, which it eventually did. The litigation took many years to conclude with O'Neil continually ignoring banning orders and producing similar material.
Things came to a head in 1978 when O'Neil was convicted of the copyright infringement aspect of the case with the judgement sighting that the group had gone beyond fair use for parody purposes. However, O'Neill again went on to produce further material and this provoked Disney into initiating contempt of court proceedings.
By 1980, O'Neill eventually agreed not to produce further material and the contempt charges were dropped with both sides claiming victory. O'Neill claimed victory on the basis that he wasn't imprisoned but some view the result of the litigation as putting parody use back many years in the USA.
In early August 2015, CGC had 126 recorded gradings of #1 (4 at 9.8) and 57 recorded gradings of #2 (3 graded at 9.8).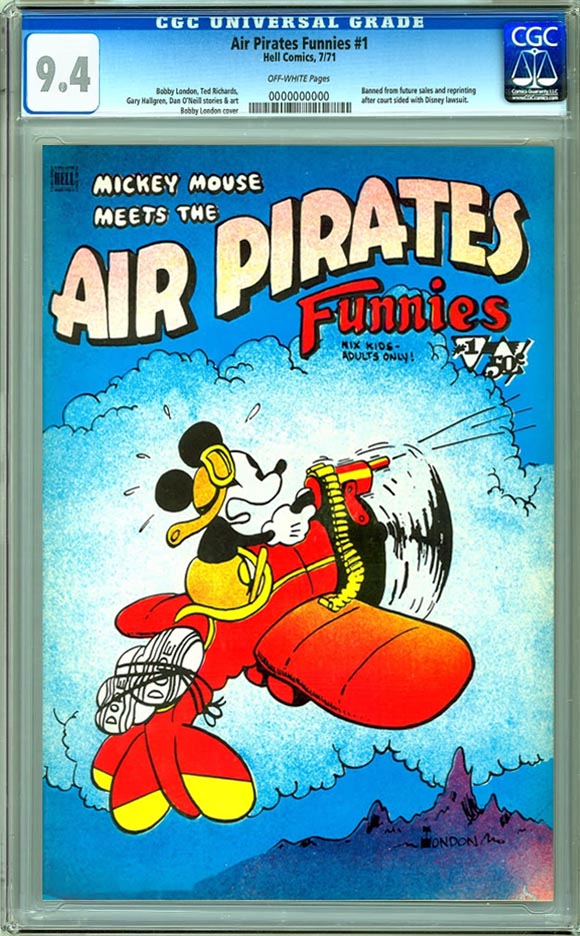 Both issues of Air Pirates are seen as very collectible but mid grade copies of both can be picked up for under $100 on auction sites such as eBay. The error variants are much rarer and demand more of a premium although they are simple printing defects where one color of ink (cyan for #1 and magenta for #2) was exhausted during the print run; normally there is an overage on the print run to cope with such issues and any copies with problems would normally have been pulped, however, some definitely survived.