Iron Man #15 Yellow Bar Variant
Marvel Comics, July 1969.

Common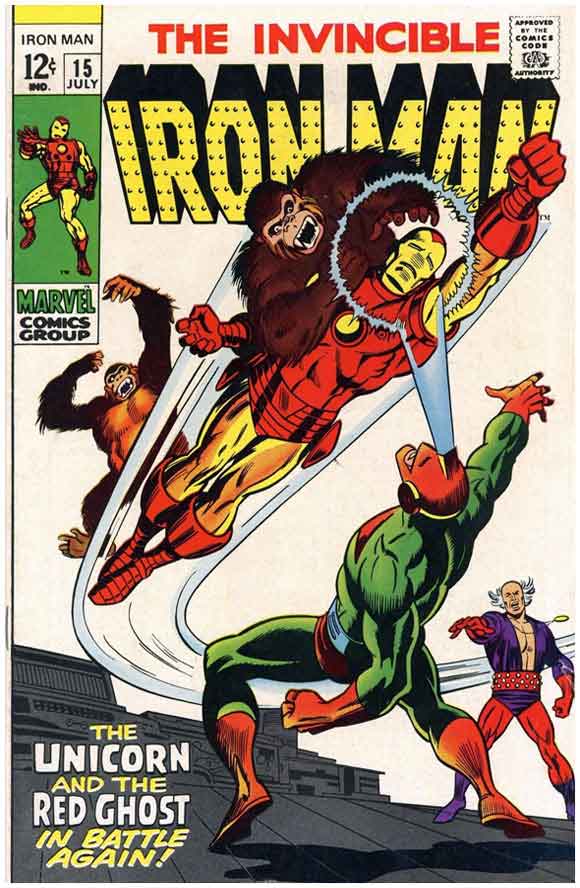 This is noted as a color variant of Iron Man #15, featuring a yellow bar above the price box that does not match the green background to iron man below the price box. This was likely an error on the cyan plate where no cyan was added to the area (green = cyan + yellow). There appears to be more yellow variants than green, with some websites claiming the green variant is "scarce".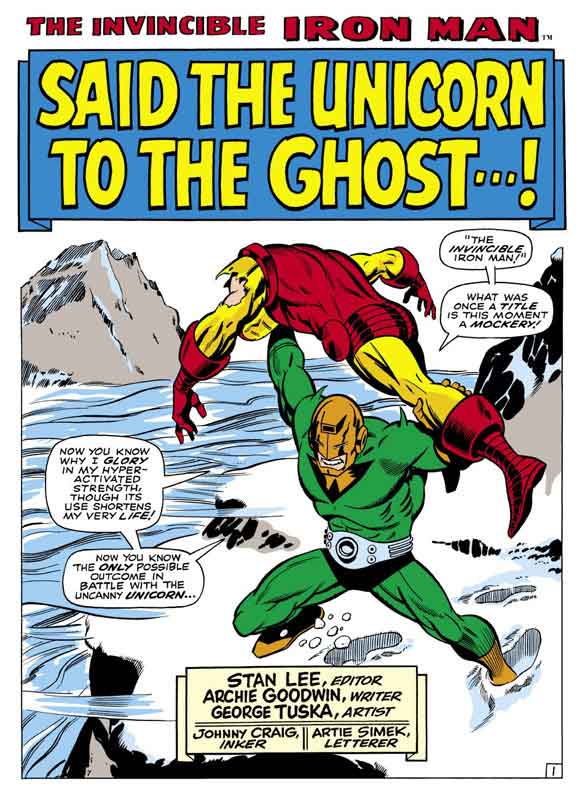 Said The Unicorn To The Ghost...!
Luring the Unicorn to his lab, the Red Ghost fixes his equipment and restores his powers. Claiming the Unicorn needs injections that stop the hyper-activator's deadly effect, the Ghost blackmails the Unicorn into stealing Tony Stark's new Cosmic Ray Intensifier, secretly needing it to restore his own faded powers. Later, Tony Stark and Janice Cord attend Cord Manufacturing's reopening party. Jasper Sitwell reminds Stark that they're due at SHIELD'S Nevada testing ground in the morning and they leave before Janice can introduce new head scientist Alex Niven. As Stark and Sitwell rocket to the test site the Unicorn attacks, blowing a hole in the aircraft's side.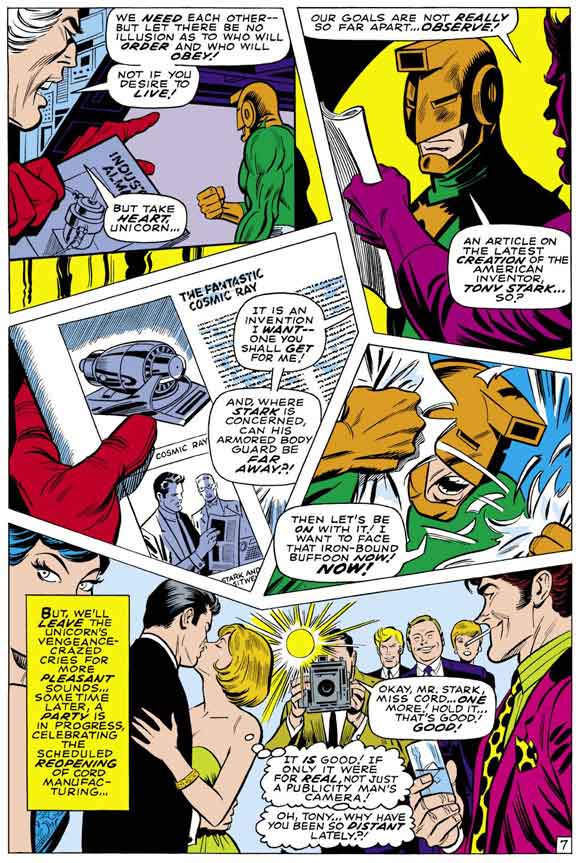 After pushing a parachuted Stark out, Sitwell fights the Unicorn. Changing into Iron Man, Stark watches the craft crash. As he flies towards the Unicorn's energy signature, two apes attack him. Meanwhile, the Red Ghost uses the intensifier on himself. When Iron Man crashes in with the apes, the Red Ghost empowers them as well, then turns into mist, the unpredictable cosmic rays having given him slightly different abilities from before. Before escaping, the Red Ghost reveals his plan to create a super-ape army and detonates his lab with Iron Man and the Unicorn still inside.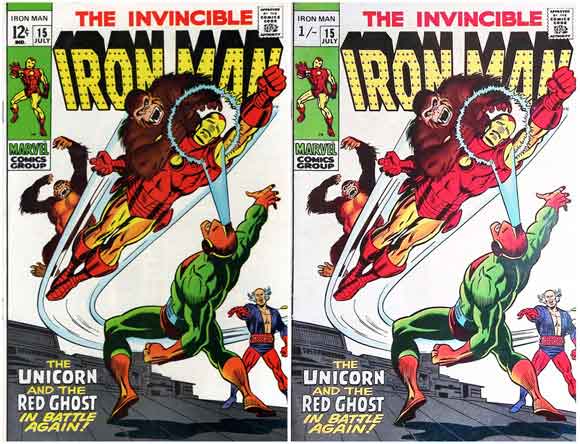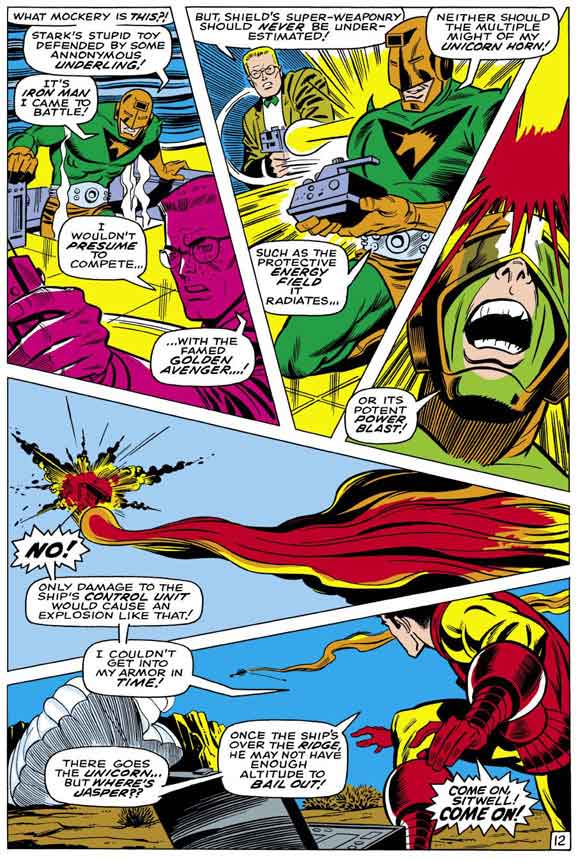 This comic was written by Archie Goodwin with art by George Tuska and inking by Johnny Craig. The comic featured the 1st appearance of Alex Niven who later becomes Crimson Dynamo.


In late August 2022, the CGC Census listed 317 gradings of Iron Man #15 with key comments noting that "Two color variants exists" but these are, disappointingly, not listed as separate variants.