Green Lantern Corps v1 #35
Orange Lantern Variant
DC Comics, June 2009.

Common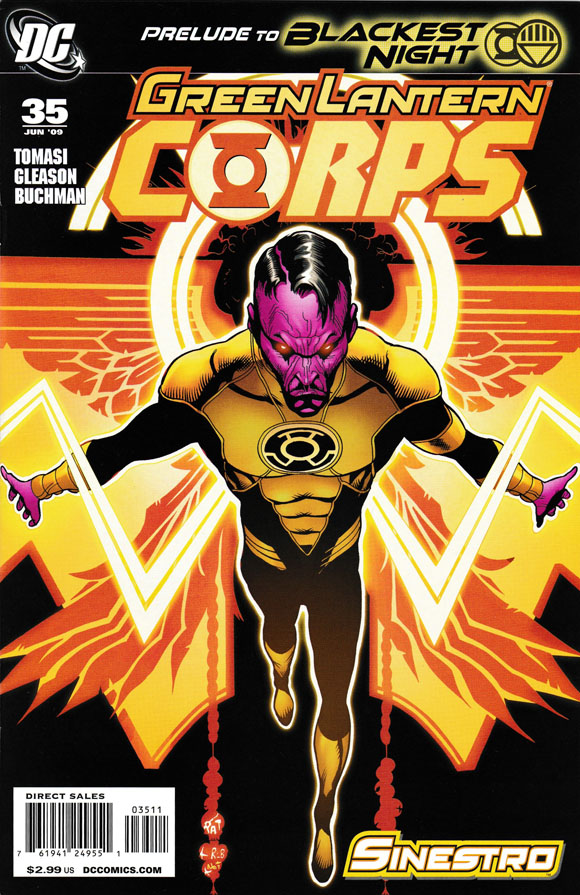 The first printing of the standard edition of Green Lantern Corps #35 (prelude to Blackest Night), with cover pencils by Pat Gleason, was seemingly recalled due to an error and reprinted with a black lantern symbol (first print run has orange).
However, with the exception of the color of the lantern symbol, both prints look exactly the same. What seems to have happened was that large quantities of the first print run were damaged and DC simply ordered a second run and included a cover logo change so they can easily be identified (and any customers that had damaged copies could swap).
Below is a copy from the second print run (black lantern symbol) and the retailer incentive 1:25 cover variant pencilled by Rodolfo Migliari: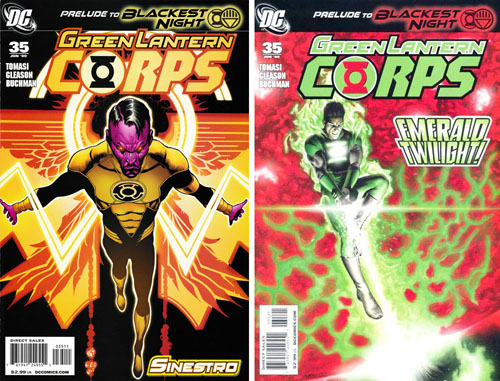 The initial confusion over the reasoning behind the two printings lead to some speculation on the copies from the first printing, with most going for well over cover price, however, prices soon settled and copies from both printings are now selling for less than the original $2.99 cover price.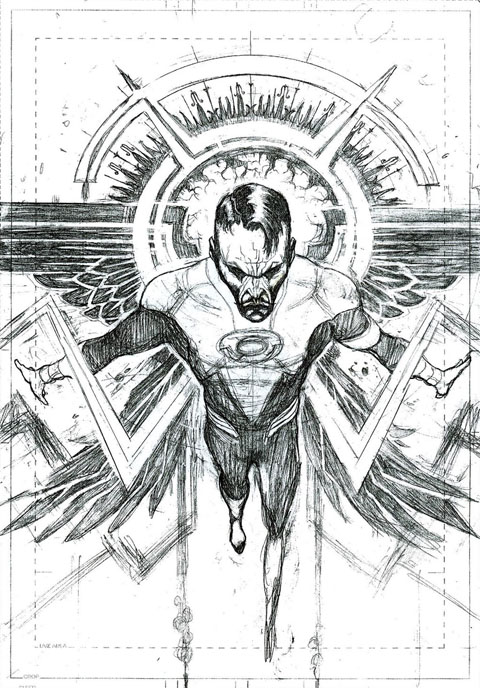 Above: the original pencils for the standard cover by Pat Gleason.