Web Of Spider-Man #100 Foil Error
Marvel Comics, published date: May 1993.

Rare
This is manufacturing error where some of the comics lack the green holo-grafx foil on the cover: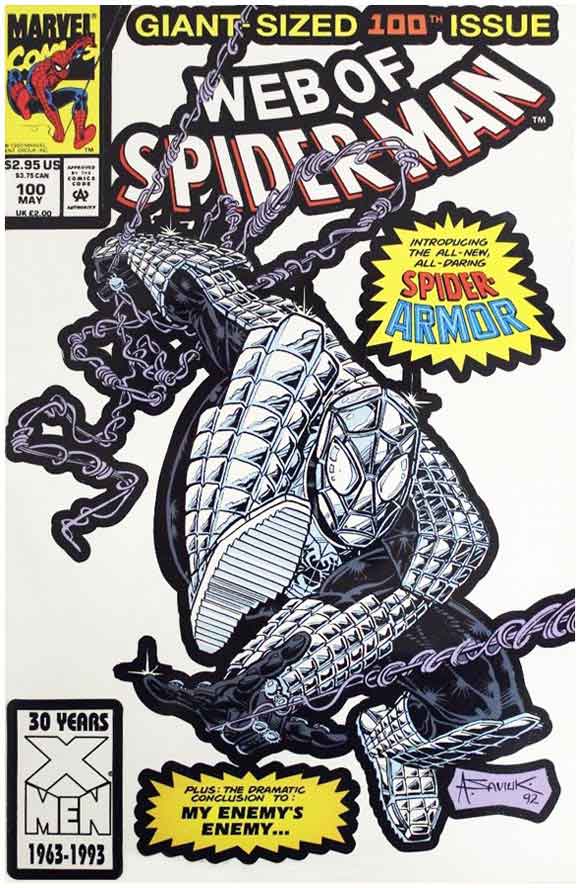 Below are the direct and newsstand editions showing the green holo-grafx foil plus an Italian edition with the same cover art: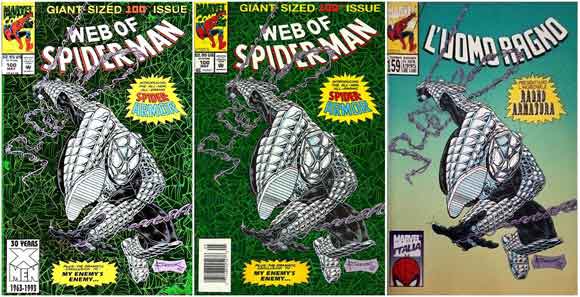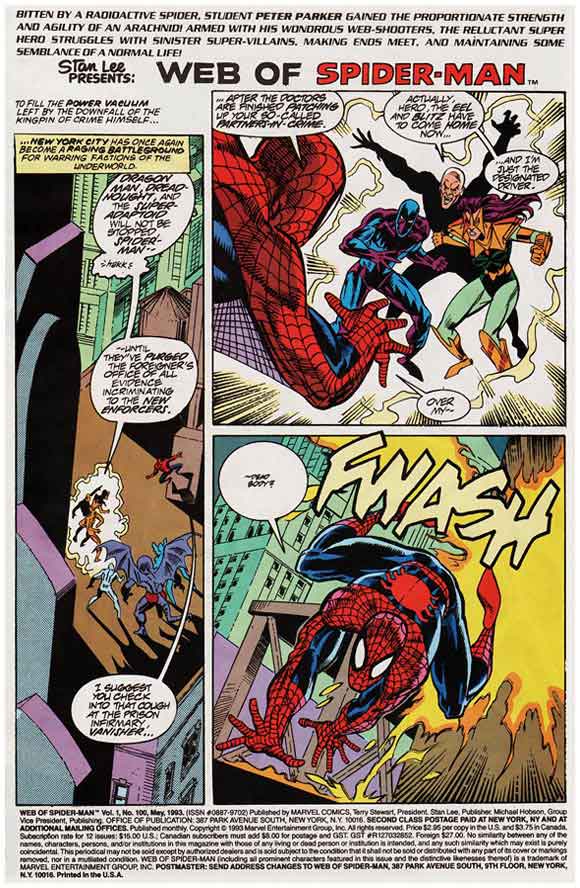 The US bumper edition included not one but two stories!
My Enemy's Enemy ...,Pt. 4 of 4: Total War, written by Terry Kavanagh with art by Alex Savilik
The Origin of Nightwatch, written by Terry Kavanagh with art by Derek Yaniger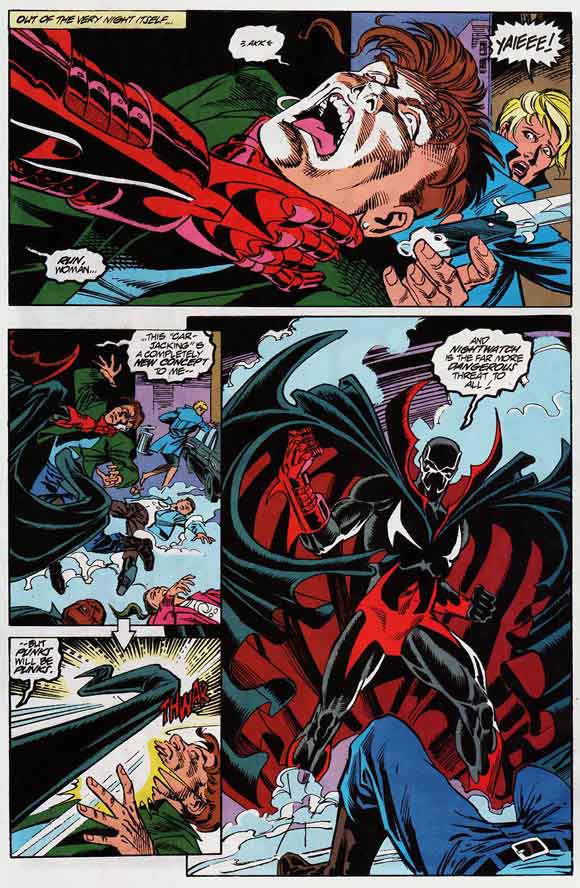 The first story introduced "the All-new, All-daring Spider-Armor!" (which was also featured on the cover).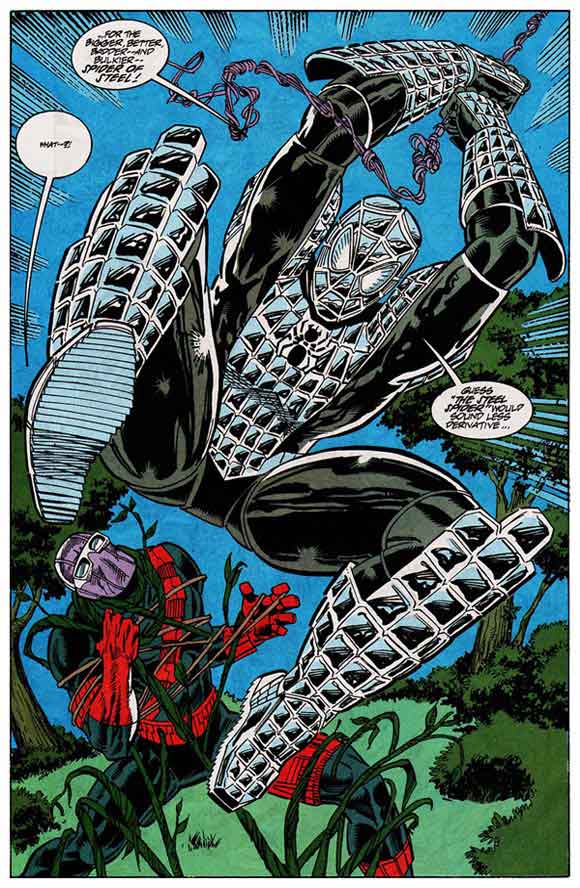 At the time of writing, in mid-May 2023, the CGC Census recorded 24 gradings of the "Printing Error" variant with four in the top grade of 9.6 (near mint plus). Note that some were also graded under the normal edition stats but on qualified labels, however, it is unknown how many of the 22 were for the printing error (Qualified also covers other manufacturing errors, as well as unwitnessed signatures).

Note that it is unknown if CBCS have recorded any gradings in their Population Report (there is no separate Error edition noted).

It is unknown how many copies of the comics were affected by the error, it is certainly likely that this was more than 50 and maybe more than 100 (it was certainly enough for CGC to separate it out as a variant rather than mark them all as Qualified/Manufacturing errors).