LCD #0 "Starbucks" parody
First Print
Self-published/FogelComix, 2000.

Low Dist.
This is the rare Starbucks parody cover (first print) of LCD (Lowest Comic Denominator) #0 created by Kieron Dwyer. The use of the same logo on his website and on merchandice (t-shirts, stickers, and coffee mugs) lead to Dwyer being sued by Starbucks for copyright and trademark infringement but, interestingly, the initial brief did not mention the comic at all.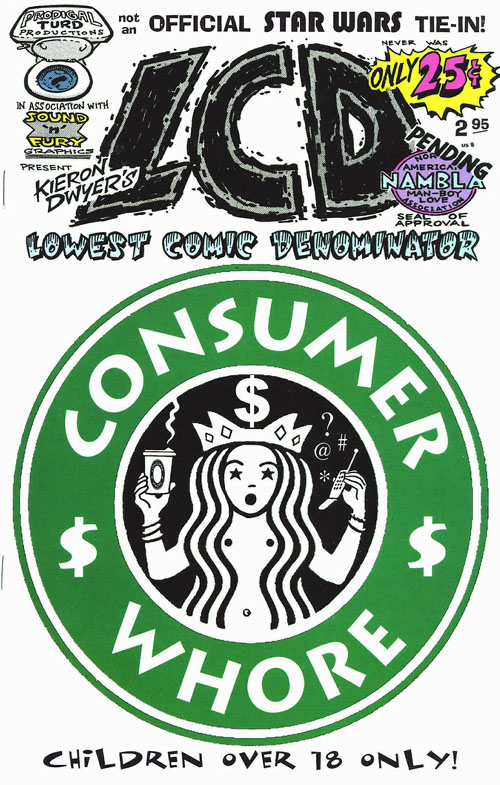 The case (ref: C 00 1499 MMC) was settled out of court and established that the parody image was actually "protected speech", citing the "parody" exception in law with regard to copyright infringement. However, Dwyer did not fare so well on the trademark infringement and was not allowed to use the image for financial gain (due to its "confusing similarity" to the Starbucks trademarked logo) and it had to be removed from his website, mechandise and, at this point, Dwyer was also prevented from displaying the logo on comic books.
It is presumed that the 1st print of #0 of the comic was already distributed prior to the settlement and there does not seem to be any evidence of any recall, however, a second print (below) was produced without the logo: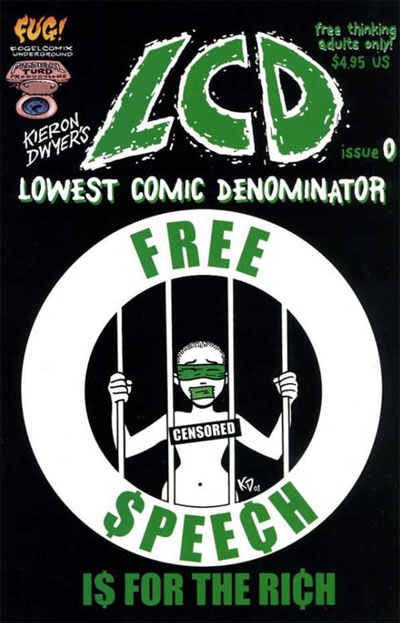 These comics have been freely available in the past but are now fairly hard to get hold of, hence they are difficult to price accurately.