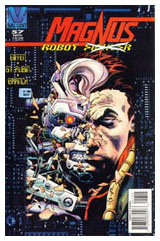 Magnus Robot Fighter #57 Switched Pages
Valiant Comics, November 1995.

Common
In the initial printing of this comic an error lead to the center 4 wraps of the issue being switched with the first 4 wraps after the cover.
The issue was subsequently re-printed with the pages manufactured in the correct order.
The error edition has an ad for Conjure Magazine as the first page instead of the start of the story by Keith Giffen. Below is a photo of the inside cover of the error edition: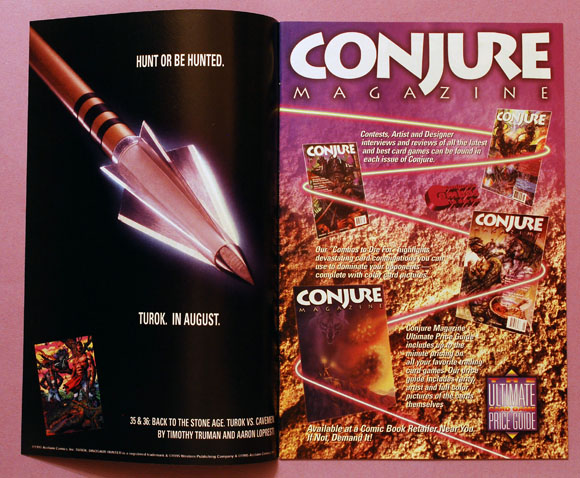 The corrected edition, below, shows the start of the story, with artwork by Claude St. Aubin and inks by Ken Branch: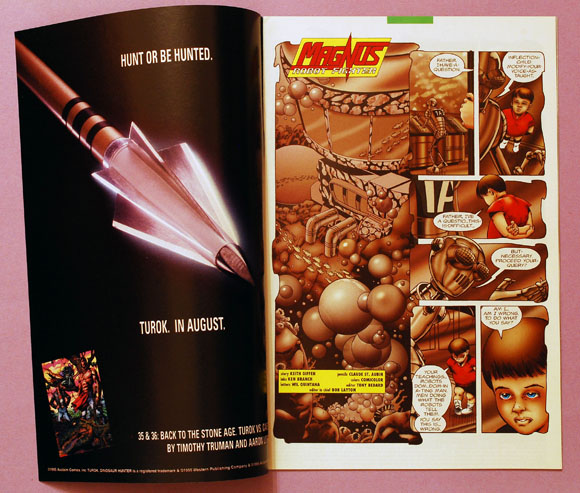 The number of error issues is thought to be the same as the corrected reprint, which was an estimated 27,500.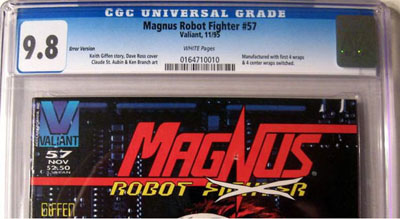 Right now on eBay