Marauders #1 Dauterman 1:25 2nd Print Error Variant
In Shops: 2019-11-27 ; SRP: $4.99 ; 44 Pages

DC, published date: January 2020.

Common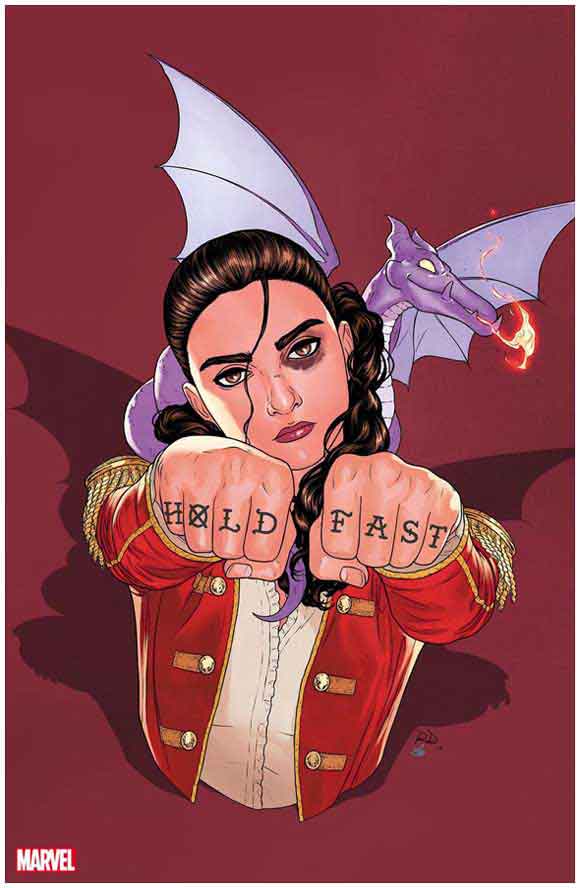 This is the second print 1:25 retailer incentive virgin variant cover by Russell Dauterman (Diamond code: SEP198499; barcode: 7-59606-09468-4-00117).
Even in this glorious new dawn, Mutantkind faces hardships and oppression from their human counterparts. Led by Captain Kate Pryde and funded by Emma Frost and the Hellfire Trading Company, Marauders Storm, Pyro, Bishop and Iceman sail the seas of the world to protect those hated and feared!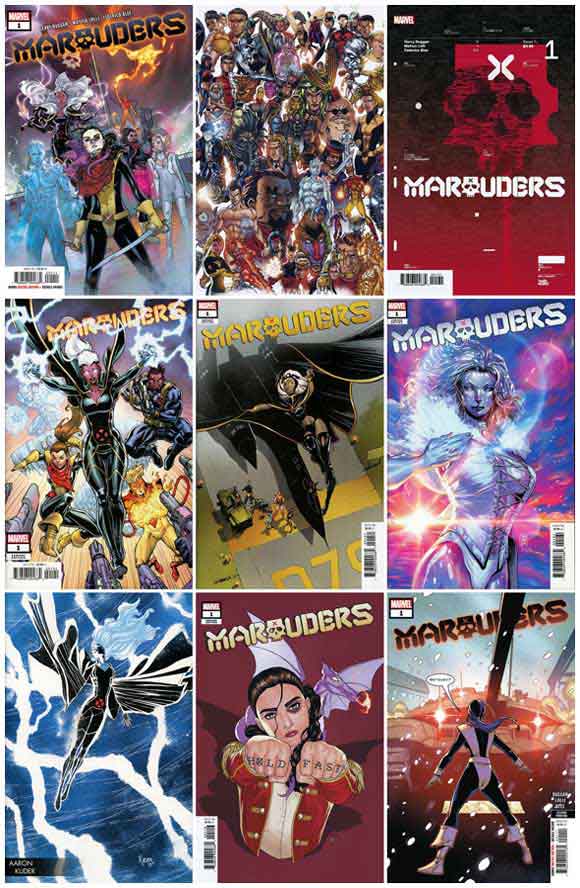 Above are the other editions available from Diamond: from top to bottom, left to right, indexed by their barcode suffix and Diamond code they are:
00111/AUG190863: 1st Print Regular Russell Dauterman Cover
00121/AUG190864: Mark Bagley Every Mutant Ever Cover
00131/AUG190866: 1:10 Incentive Tom Muller Design Variant Cover
00141/AUG190869: 1:50 Incentive Todd Nauck Variant
00151/AUG190868: 1:100 Incentive Rick Leonardi Hidden Gem Variant
00161/AUG190867: 1:25 Incentive Philip Tan Variant
00171/AUG190865: Aaron Kuder Young Guns Cover
00116/AUG198566: Russell Dauterman Red Queen Cover
00112/SEP198491: 2nd Print Giuseppe Camuncoli Variant
All the first prints were available in shops on 2019-10-23 (published date: December 2019) and second prints on 2019-11-27 (published date: January 2020).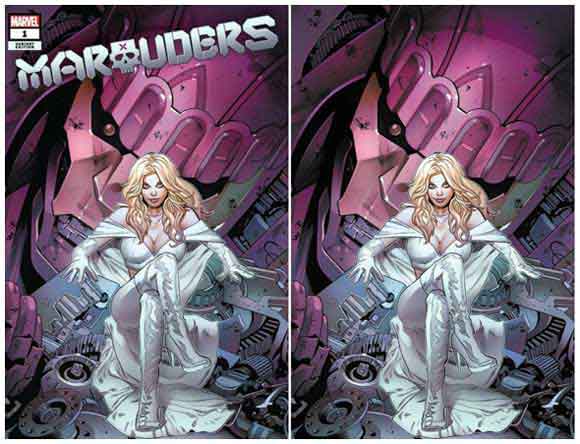 Above are the Unknown Comics exclusive covers by Greg Land.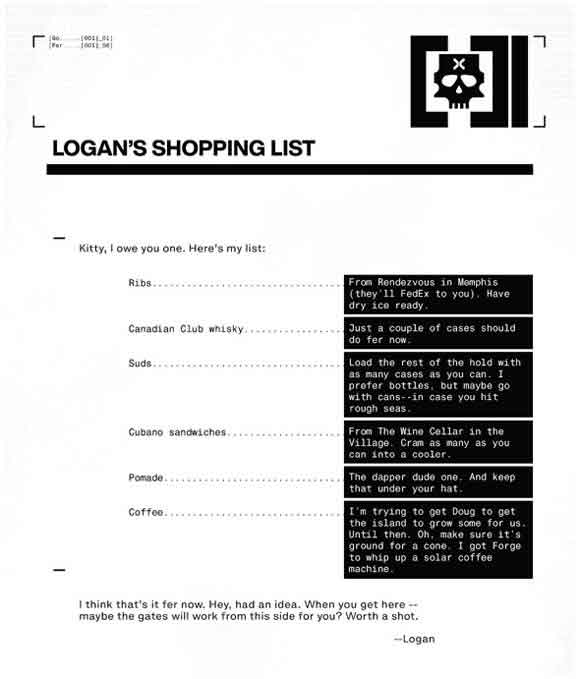 The 1:25 Dauterman 2nd print featured here has an incorrect back-cover and there was not any known re-print hence all copies were printed like this: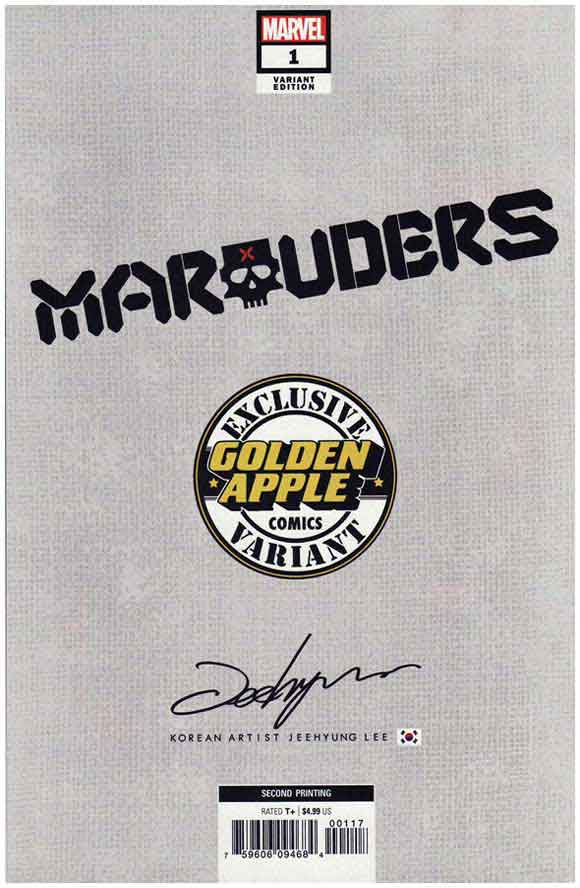 The back suggests that the comic was a Golden Apple comics Exclusive but it was a 1:25 retailer incentive edition available thru Diamond. It also states the cover was by Jeehyung Lee but was in fact by Russell Dauterman (a virgin variant of his 1st print cover).
In early February 2022, the CGC Census recorded five gradings (with three in the top grade of 9.8) of the erroneously named "Second Printing/Golden Apple Exclusive" with no mention of the back cover error. At that same time, the CBCS Population Report did not have any recorded gradings.