Malibu Sun #13
Back Cover Color Error Variant
Malibu Comics, May 1992.

Rare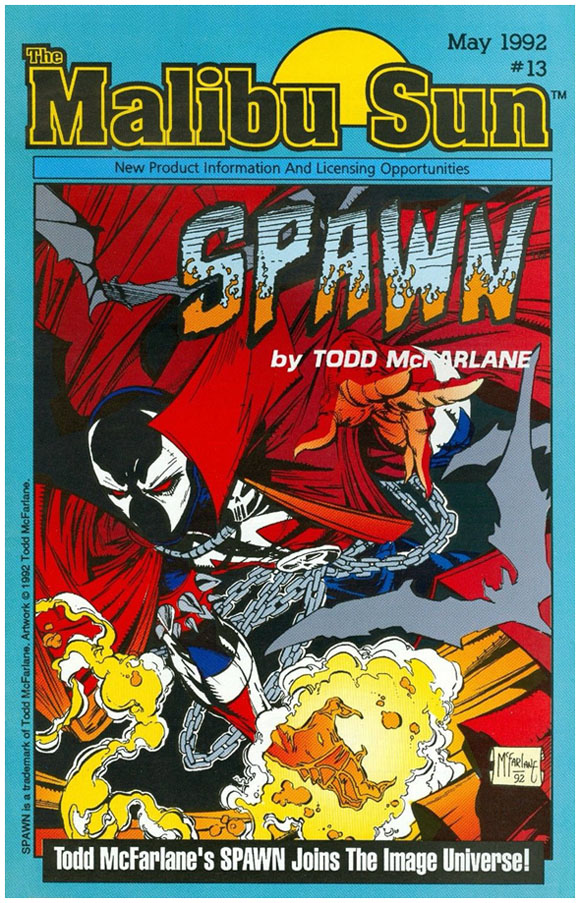 Spawn's first (and key) appearance in narrative was Spawn #1. For some time, the first published art was pushed by sellers as being in the preview comic Malibu Sun #13 but this is wide of the mark with Spawn adverts (showing early logo art) appearing in a number of comics produced by Adventure Comics in the previous month (e.g. Rust #1), Diamond's Previews Magazine (dated March 1992) and possibly on trading cards apparently published even earlier in 1992 (needs verifying as at least one shows later Spawn logo art).
This is the error variant of Malibu Sun #13 where the back cover is printed with Spawn in the wrong colors. The front cover is fine so this points at an issue specific to the assignment of colors for the back cover art; note that the colors are not "negative" as some sellers claim but the yellow and black colors are certainly transposed.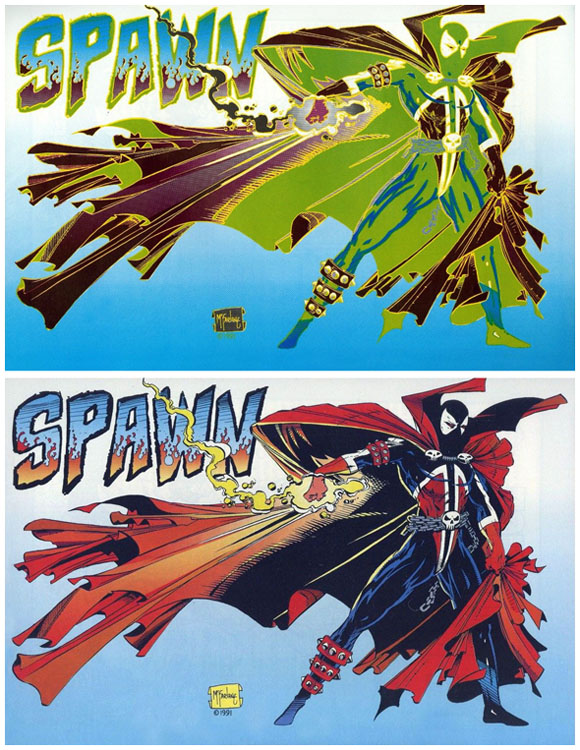 In early January 2016, CGC had a total of 6 recorded gradings of the "Error Version" of Malibu Sun #13, with the highest a lone copy in CGC 9.6 (Authenticated Signature Series). CGC note "Spawn pin ups" on their labels; CBCS have the more comprehensive "Spawn cover, pin-ups & back cover. Predates Spawn #1" in their label notes.
These are seemingly rare but they do pop up on auction sites such as ebay from time to time.
Related comics: