Amazing Spider-Man #194 Yellow Stripe Error
Marvel Comics, July 1979.

Rare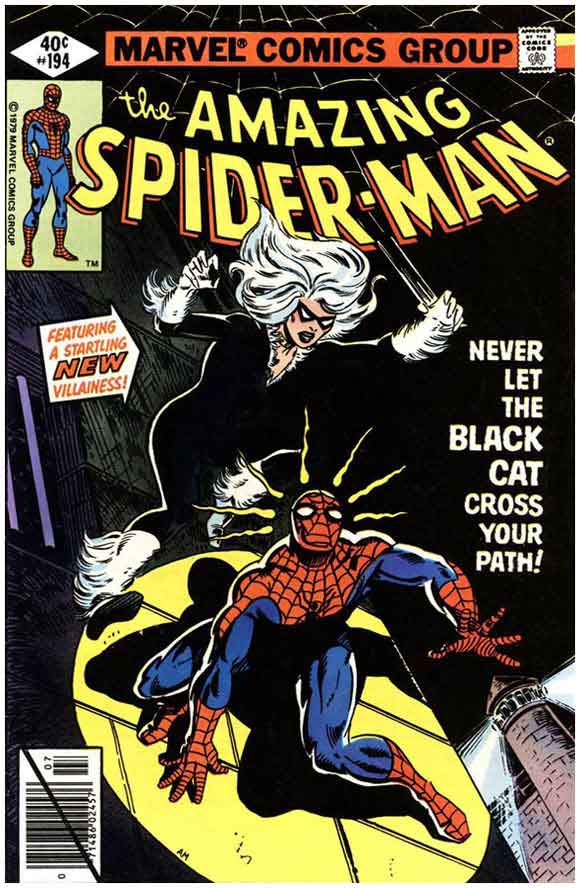 Never Let the Black Cat Cross Your Path!
Spider-Man spots the Black Cat and follows her to Emil Greco's illegal-arms warehouse. As Greco reviews her purchase order, Spider-Man swings down from the ceiling to halt the deal. But the Black Cat proves unexpectedly agile, easily evading Spider-Man's attack and leaving him momentarily stunned. When he returns to the battle, she says, "Never let the Black Cat cross your path," and a pile of rifles suddenly falls on him. Before he can dig himself out, she leaves through an open window with her guns. Spider-Man soon catches up to her, but instead of fighting him she tells him she is giving up. He is so strong, so powerful, she purrs. How could she hope to escape him?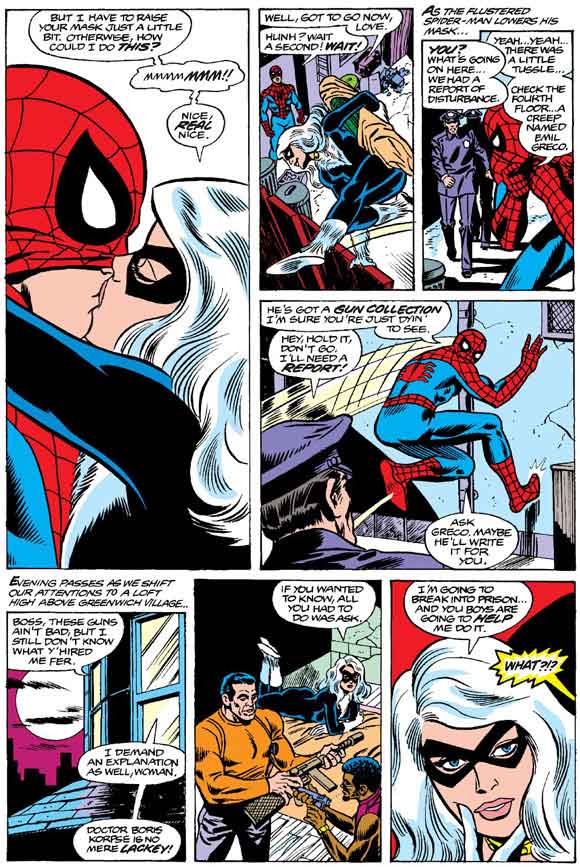 This issue was written by Marv Wolfman, with cover art by Al Milgrom and interior art by Keith Pollard.
The error variant featured here seems to be an early print run variant where a small yellow stripe can be seen at the end of the Marvel Comics Group logo, after the comics code authority logo - this seems to be an error on the magenta printing plate where there is no magenta in this area (magenta + yellow = red). The error only seems to be seen on some of the Direct (comic shop) editions with the issue corrected on later Direct copies.
Below are non-error examples of both a Newsstand copy (Curtis Circulation Company logo below the price) and a Direct copy (diamond-shaped price + issue box):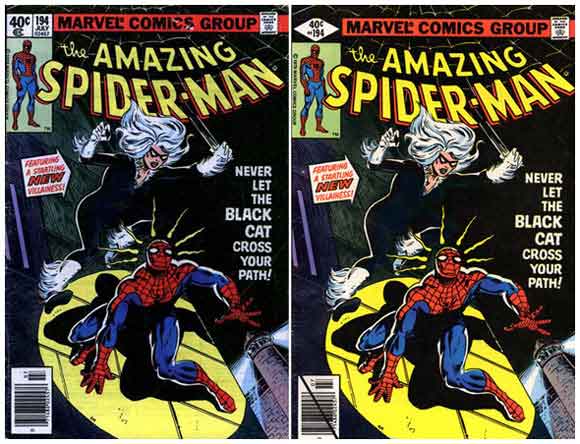 The error variant has attracted some interest with the issue also featuring the "First Appearance of The Black Cat (Felicia Hardy)".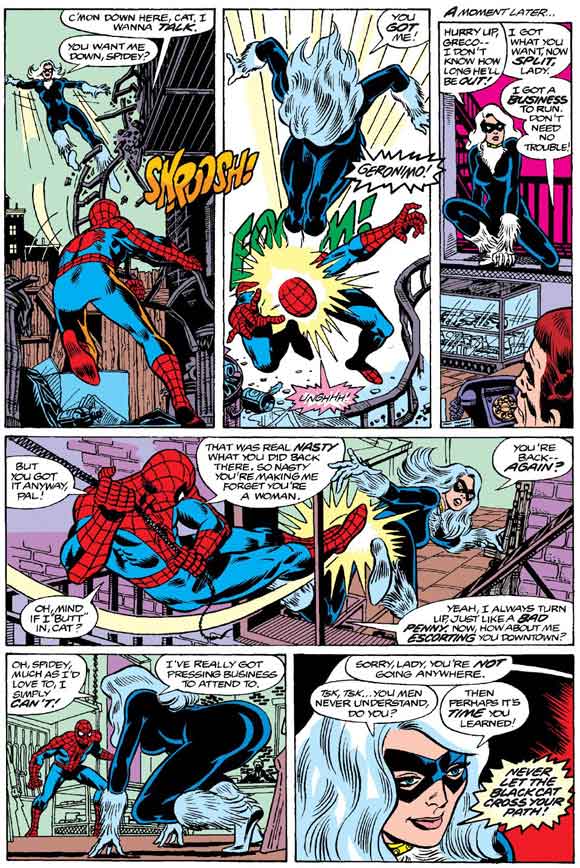 At the time of writing, in late August 2022, there were a huge 9,285 gradings in the CGC Census with four in the top grade of 9.9 (mint minus).
Unfortunately, there are no variants listed in the CGC census so there is no distinction between the Direct error variant, the Direct corrected variant, or the Newsstand edition.