Eternal Warrior #1 "Gold Flat":
Error Variant
Valiant, published Date: August 1992.

Low Dist.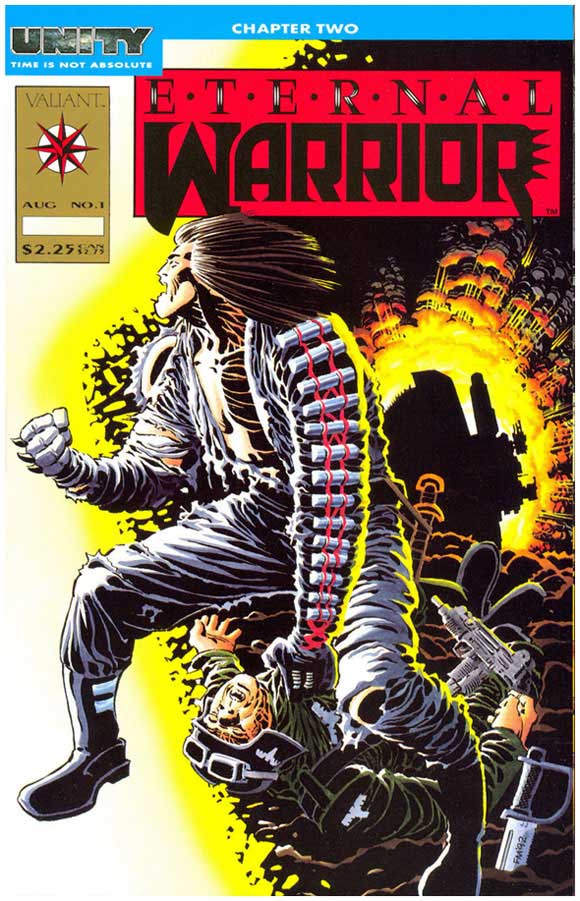 This was both a production error and a distribution error. The Gold editions were meant to be retailer rewards, some of which were to be given out at the 9th Annual Diamond Retailers Seminar, running from Jun 13-16, 1992, in the Festival Hall in Baltimore.
However, the books were printed with a price and the printing company, Ronalds Printing, inadvertently shipped them to fulfil re-orders of the standard edition. Once the error was realized, Ronalds issued the following letter apologizing to retailers: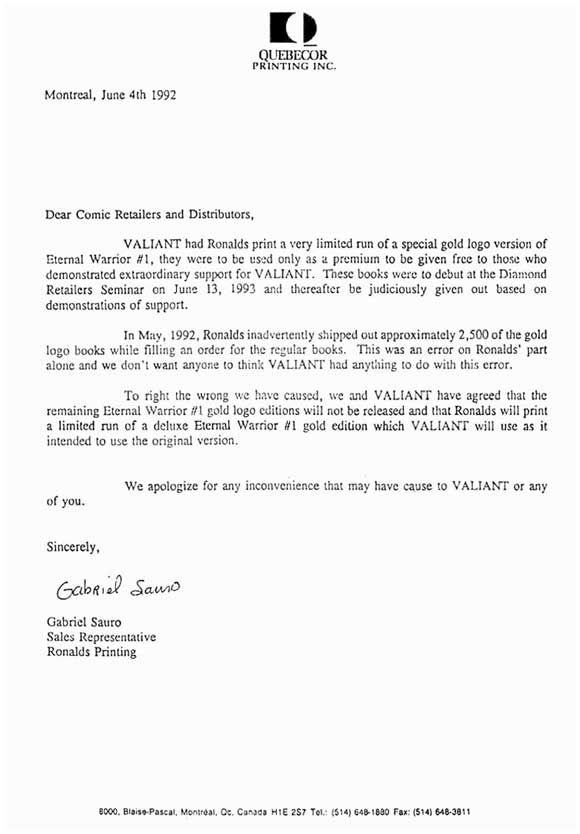 Ronalds made good on their promise and created replacement copies, without the price and also gold embossed the Warrior portion of the Eternal Warrior logo: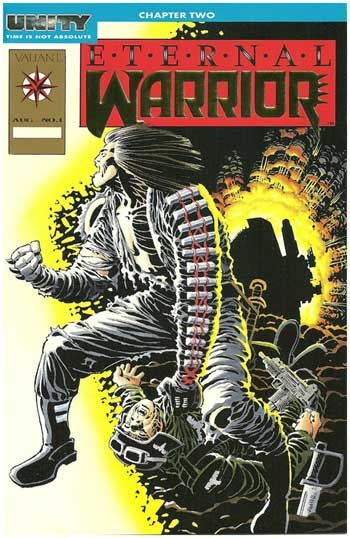 In the CGC census, the gold embossed copies are usually recorded as "Gold Edition" and the erroneous copies are categorized as "Gold Variant Cover". As of early January 2017, there were 231 recorded gradings of the "Gold Edition" and 101 recorded gradings of the "Gold Variant Cover". However, as reported elsewhere and despite the obvious differences between the two variants, CGC has unfortunately mixed some up in their census hence it is unreliable. Sources within Valiant have confirmed that around twice as many embossed variants were originally produced hence around 5,000 copies were produced and distributed to retailers.
Information on these comics and other rare Valiant comics can be found on the Valiant Fans site here: link
The rarer "Gold Flat" variant is not too hard to come by but expect to pay a large premium for top graded copies.