The Walking Dead #35 Error Variant
Image Comics, February 2007.

Low Dist.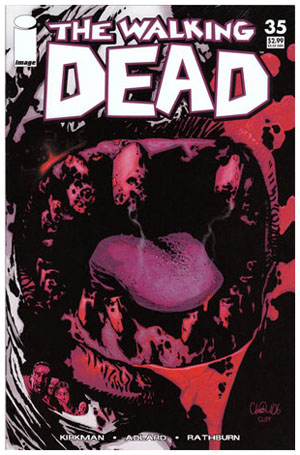 This book was printed with the second to last page in the story printed twice with the end of the story missing!
The original error seems to have been made by someone in Image, however, Kirkman was sent the proofs and mistakenly approved them thinking he had looked them over. It seems Kirkman had downloaded the proofs, which he usually looked through straight away, but forgot in this instance.
Once the proofs were approved, the print run went ahead and the problem was noticed. However, they seemed to have allowed a few books to "leak out" into the First Look program, where select retailers get copies of books around a week in advance of the main distribution; this confused and annoyed a number of the readers.
Most of the print run (around 22,000 books) for the error variant were pulped and, as the proofs were approved, any reprint had to be paid for and it is understood that Kirkman himself footed the bill for the entire corrected print run! There was no recall issued on the error variants but anyone with one was offered a corrected copy.
Given the current popularity of The Walking Dead, all the early issues have gone up significantly in value and this issue is no exception and, given its additional rarity, is worth more than five times that of the complete variant (but not so readable!).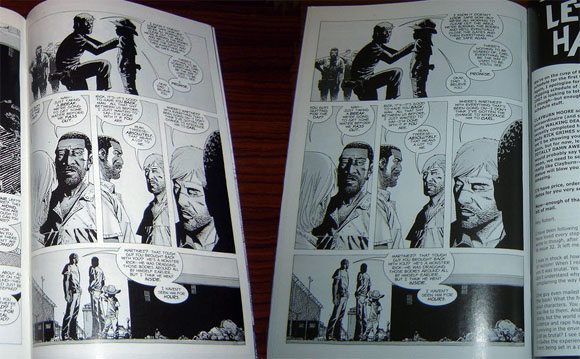 Above are images from the error variant showing the second to last page repeated just before the letters page. Below is the missing page that appears in the second print run: