Mighty Thor #700 Zdarsky Back Cover Error Variant
Marvel Comics, published Date: December 2017.

Low Dist.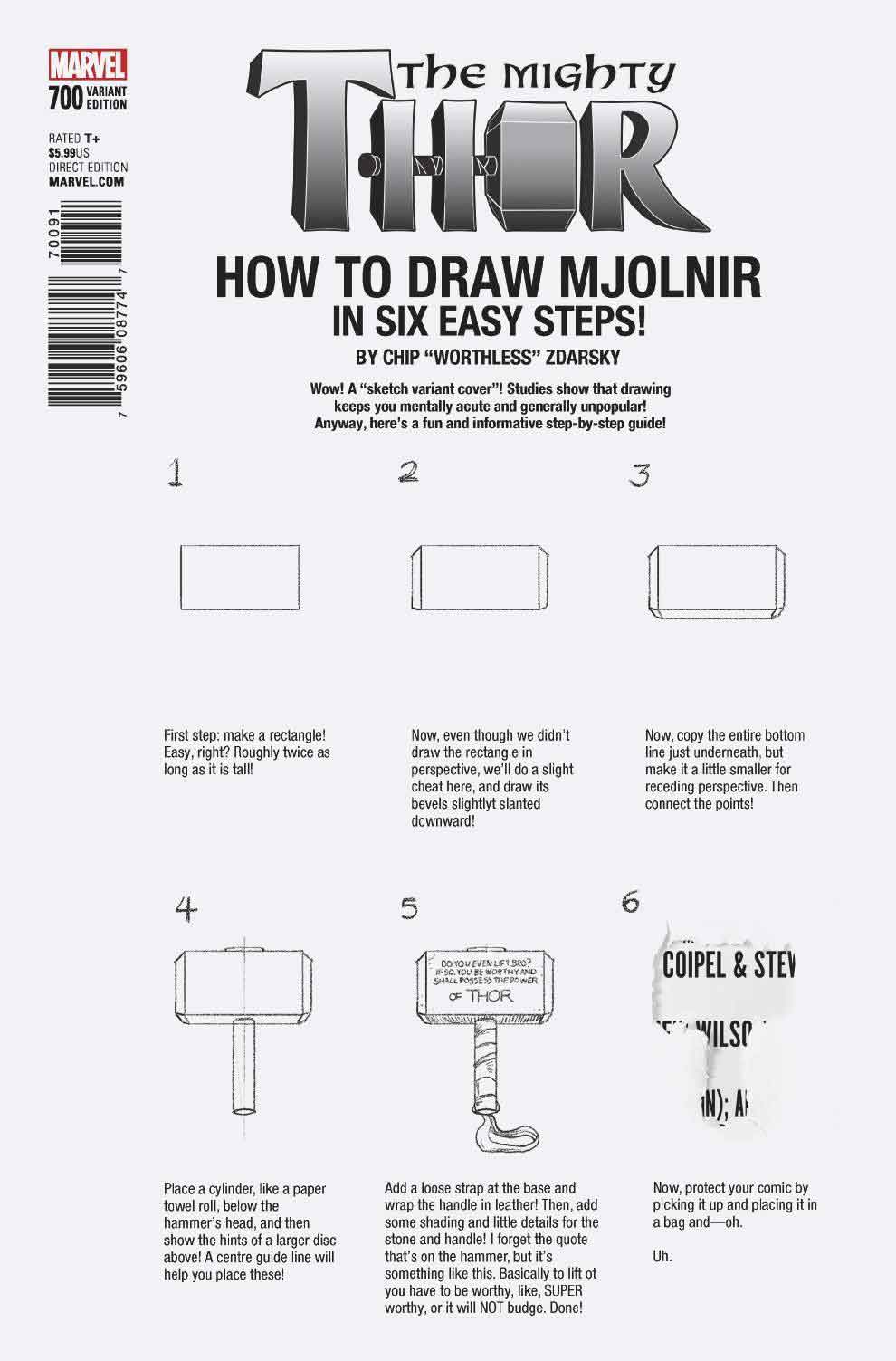 This is the Chip Zdarsky "How to Draw Mjolnir" cover (Diamond code: AUG170856; barcode: 7-59606-08774-7-70091) that was in shops on 2017-10-18.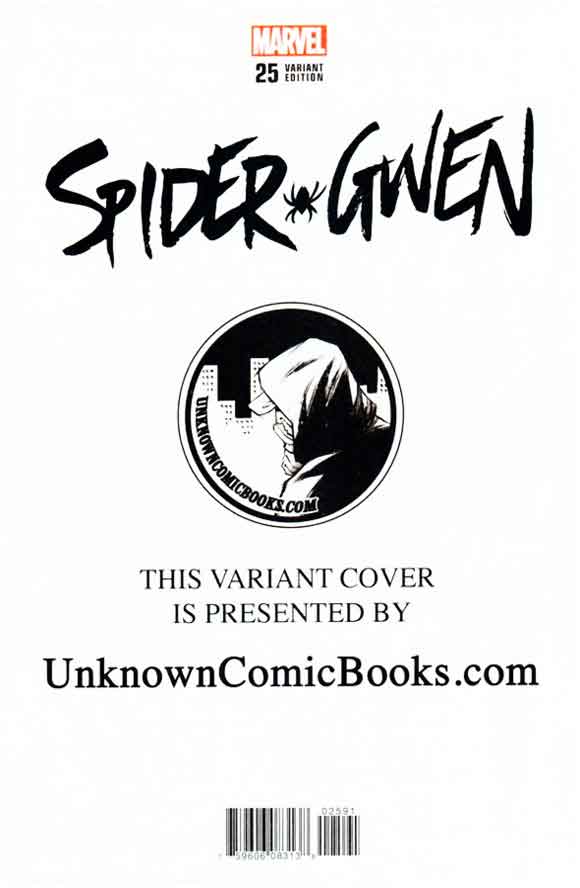 This error variant was printed with the back cover (above) intended for Spider-Gwen #25 Unknown Comics Variant C (barcode 7-59606-08313-8-02591), which resulted in the issue having two different barcodes, one on the front and one on the back.
Above are Spider-Gwen #25 "Unknown Comics Variant C", which the back cover was intended for and also used for, and also, interestingly, the "How-to-Draw Spider-Gwen" variant also by Chip Zdarsky.
Both Spider-Gwen #25 and Mighty Thor #700 were released at the same time (2017-10-18) but it is unclear whether the error was in the source files for the comics (provided by Marvel) or some sort of printing error but maybe the former has the higher probability (i.e. someone who was meant to add an advert mistakenly added the back cover for the Spider-Gwen variant instead).
Note that a couple of websites list a corrected variant but none can be seen on secondary markets such as eBay, they may exist but maybe all copies have the error...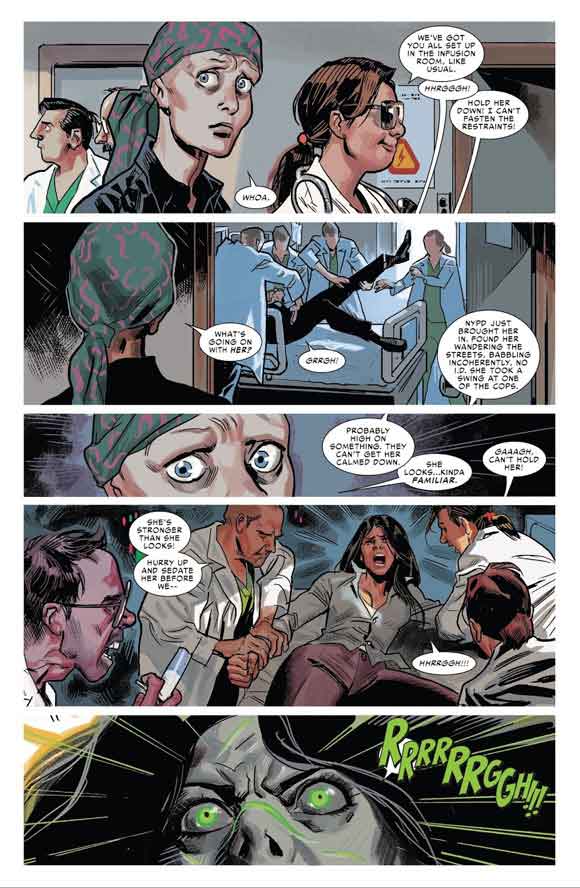 DEATH OF THE MIGHTY THOR Part 1
The final judgement comes as the Mangog arrives! The War Thor will meet the beast head on. But even the bloodthirst of this Ultimate Thor may pale in comparison to the might of the Mangog! The battle rages as Jane's cancer takes a turn for the worse, and she might not have to wait for the final judgment at all. The clock is ticking, and no hammer can save her this time. It's the beginning of the end that will lead to the most dramatic return in the Marvel Universe!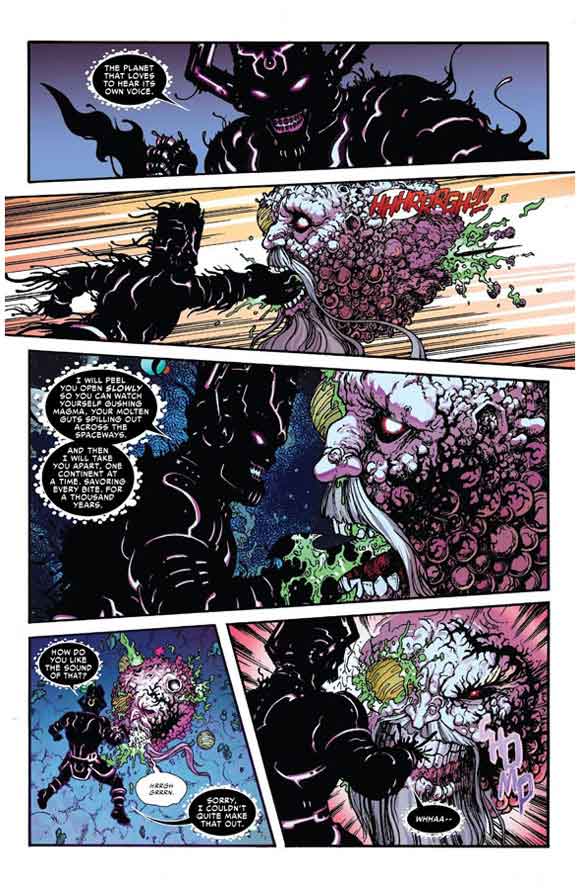 This issue was written by Jason Aaron with interior art by: Russell Dauterman, Walter Simonson, Olivier Coipel, Chris Burnham and James Harren.
Note that the Adam Hughes 1:100 variant is also featured on this website.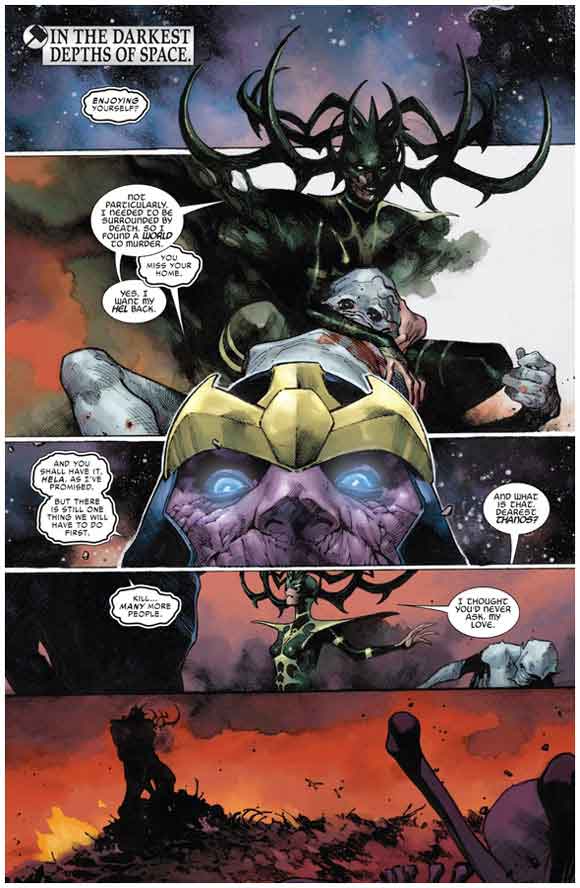 At the time of writing, in late June 2023, the CGC Census recorded 29 gradings (19 in the top grade of 9.8) for the "Zdarsky Variant Cover" with key comments reading "Manufactured w/back cover intended for Spider-Gwen #25 Unknown Comics variant".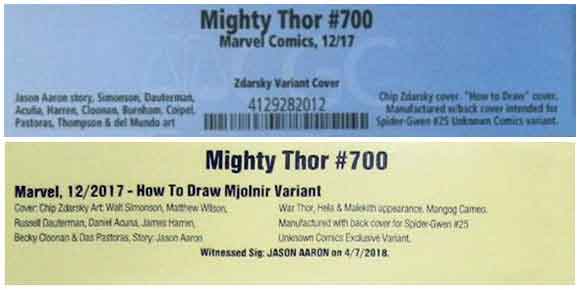 At that same time, the CBCS Population report recorded eleven gradings of the "How To Draw Mjolnir" Variant with seven in the top grade of 9.8 (near mint / mint).