Star Wars #1 Hot Topic Edition
Marvel Comics, March 2015.

Low Dist.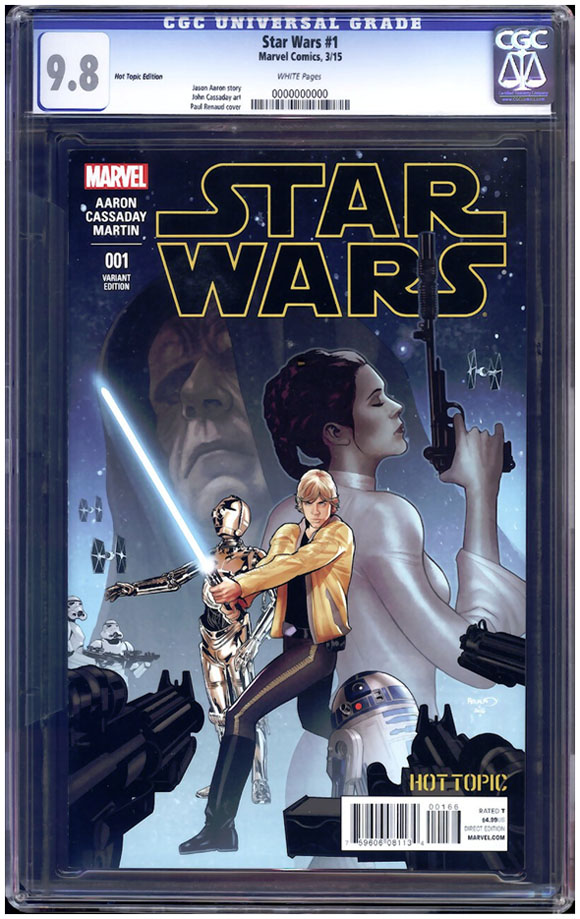 This is the Hot Topic edition of Marvel's Star Wars #1, with a story beginning immediately after the 1977 Star Wars film. The comic was available in limited numbers from Hot Topic in January 2015 and each copy was bagged and boarded.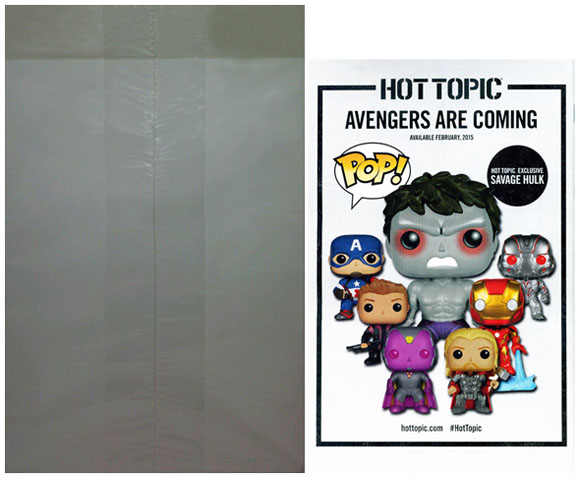 After being on sale for a short time there seemed to be a problem with the inclusion of an advert for a Funko Pop! "Savage Hulk" on the back of the comic and it was temporarily recalled. The reason for the recall is not completely clear but there are a couple of thoughts: (1) the image may have been perceived to be a spoiler for the film Age of Ultron, which was not due for release until April 2015 (in the film the Hulk is influenced into greater anger by the Scarlet Witch, hence the red eye outline on the figure); (2) the hulk was due to be grey as "angry hulk" in the film but was reverted to green (the advert for the figure seems to show a grey hulk but the final figure definitely has more green in the skin color).
At the time there were rumours of a replacement print for the comic but then it was un-recalled via a daily update in an email sent on January 30th 2015 (below) and went back onto the shelves, so maybe this was all a storm in a teacup. Note that many copies were thought to have been destroyed before the notice but it is unknown what percentage survived.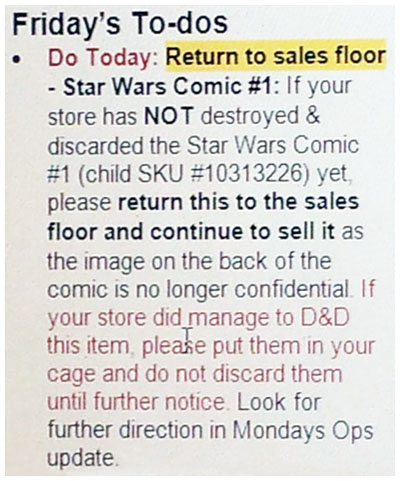 As well as the comic going back on sale the figure also went on sale, not quite grey but not as green as the other hulk figures: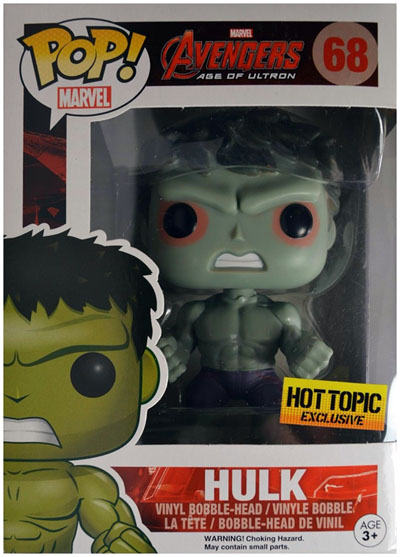 Prices for these comics were already seeing good re-sale values of around $30 before the recall, once pulled prices shot over $100 and then settled back to around $60 after the comic was un-recalled