Silver Surfer v3 #50
Foil Error Variants
Marvel Comics, June 1991.

Rare
This foil embossed comic seems to have suffered more than most with multiple problems with the heat stamping process.
The two pictures below show the foil being offset: the first shows the foil stamped to the right of where it should have been and the second is also offset to the bottom of the comic.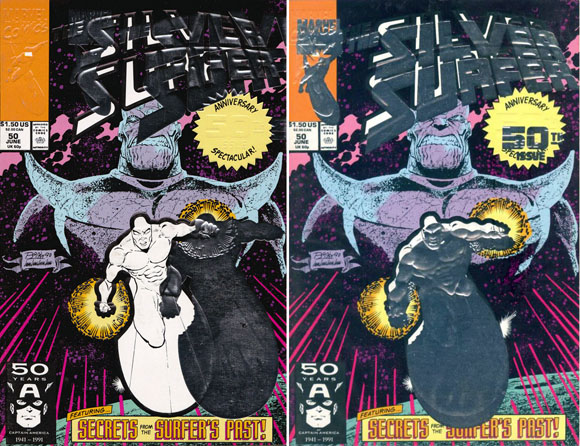 The two comics below show different errors: the first looks like the foil itself has not advanced enough from the previous stamping leaving an area, without foil, in the shape of a surf board at the top of the comic; the second is a newsstand copy with what looks like no foil at all.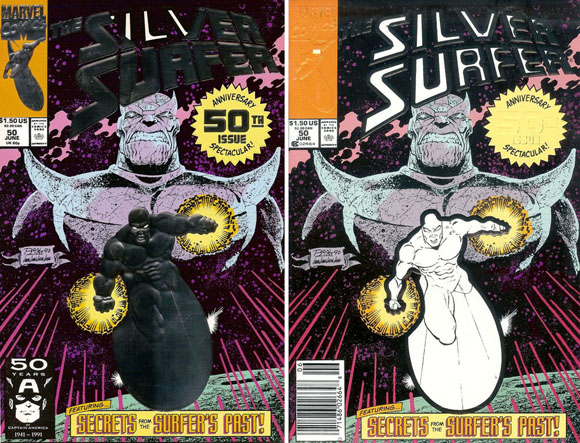 As well as errors with both the newsstand and direct first print editions, errors have also been seen with the second print as well: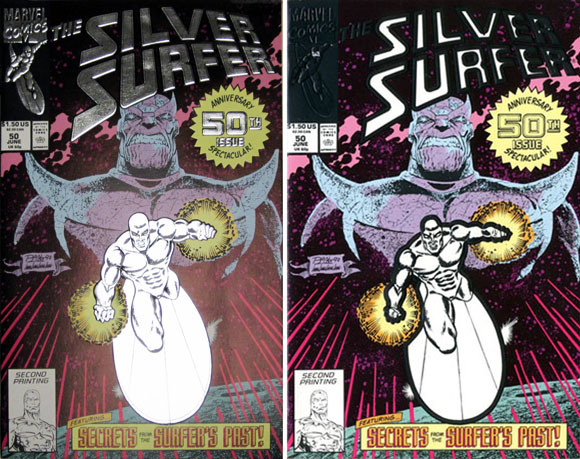 It is worth noting that the surfer is different in the comics above with a thick outline in one but not the other hinting that maybe there was a three stage process or changes were made during the print run.
With the exception of the foil-less copies, these are not going to be particularly valuable but could certainly be worth more than the standard edition to the right collector. The foil-less copies are more interesting and one did sell in May 2014 for around $70 in Very Fine minus (7.5) grade and that was a second print!