Seven Soldiers: Klarion the Witch Boy #4 Misprint Edition
DC, published Date: December 2005 (due in shops 2005-10-19; pages: 40).

Common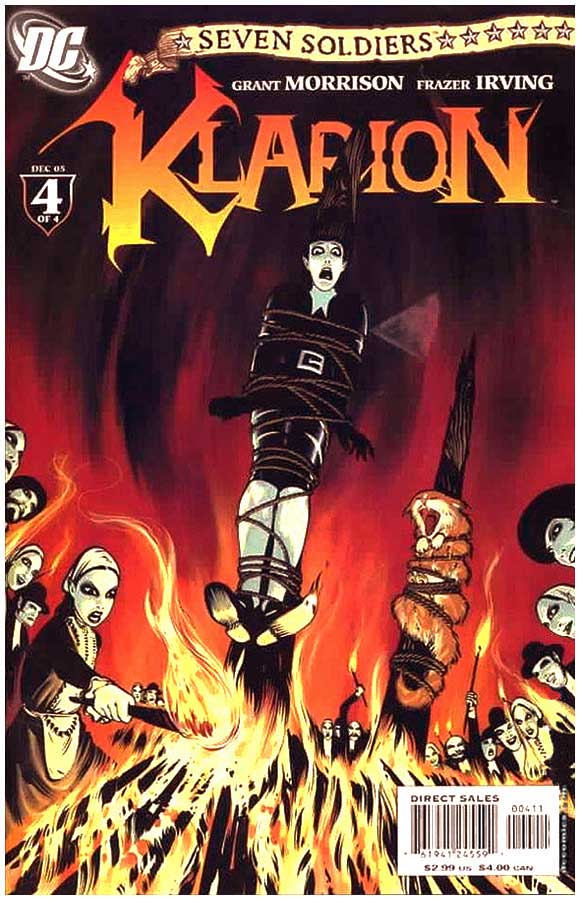 This issue was titled "Burn, Witch Boy! Burn!", and was written by Grant Morrison with art by Frazer Irving
Klarion has reluctantly returned to his lost colony of Puritans in Limbo Town, far below New York City, to warn them of an impending invasion. Instead of being welcomed as a savior, he is captured, tried, and sentenced to be burned alive. Can Klarion and Teekl convince the people of Limbo Town that not only their entire way of life is in danger, but their whole world?
A Soldier must die - will it be Klarion the Witchboy?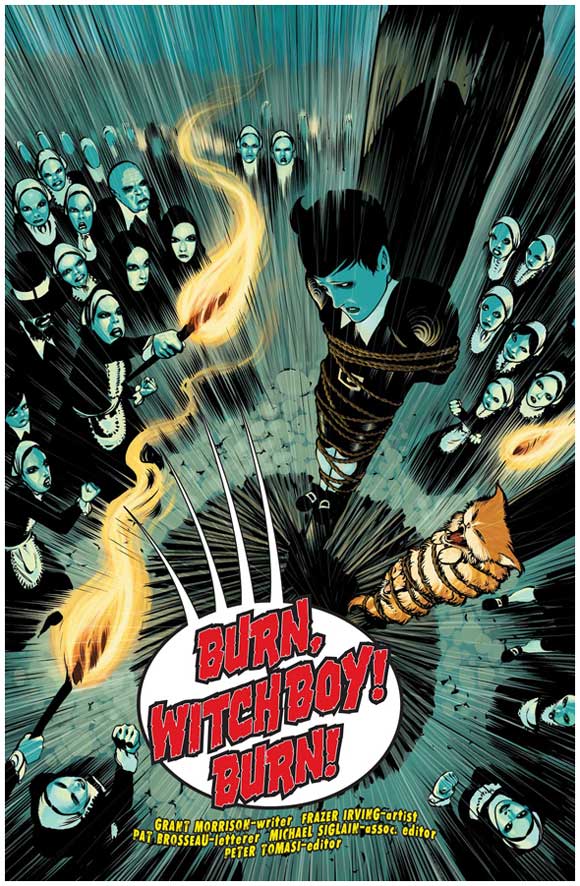 This was part of the Seven Soldiers narrative, which started in Seven Soldiers of Victory #0 and then continued through seven miniseries (each having four issues):
Shining Knight
The Manhattan Guardian
Zatanna
Klarion
Mister Miracle
Bulleteer
Frankenstein!
The narrative then ended in Seven Soldiers of Victory #1. Below is the full order of all the issues: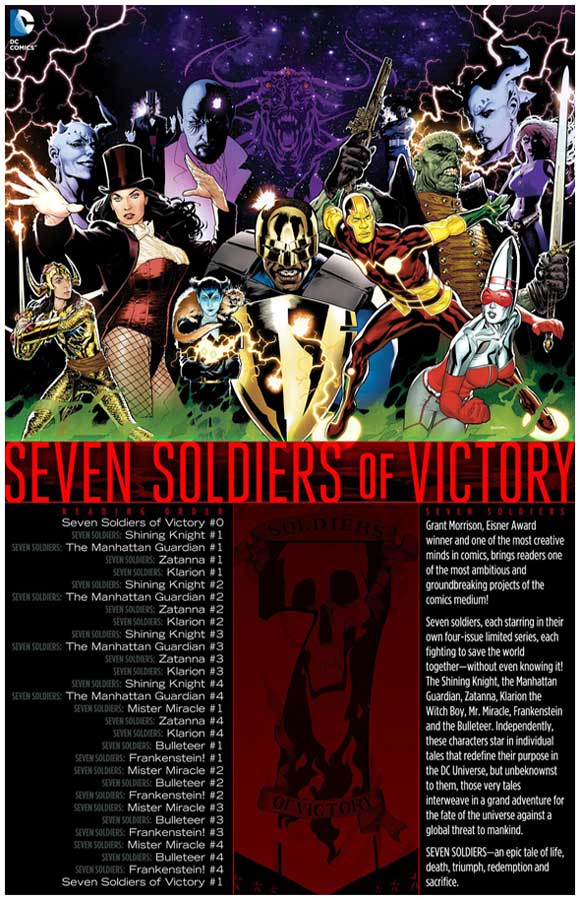 This is the error issue of Klarion #4, which was unfortunately printed with a pizza shaped blemish on all 30,000+ issues and made it into shops on October 19, 2005: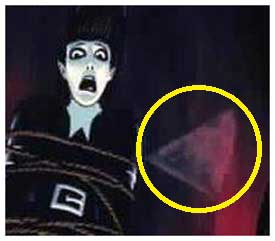 The blemish was noticed and rather than recall the error copies, Diamond simply sent retailers the same number of corrected copies that they had originally ordered. Below is the notification from Diamond:
Due to a printing error, many copies of SEVEN SOLDIERS: KLARION THE WITCH BOY #4 (AUG050233) arrived in stores with defective covers.
On November 2, all retailers will receive SEVEN SOLDIERS: KLARION THE WITCH BOY #4 (AUG058343) replacement copies in quantities equal to their original orders.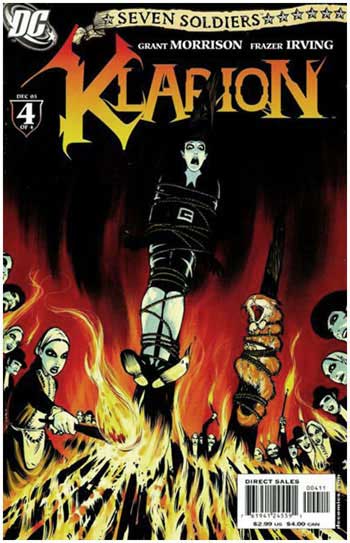 Above is the reprinted edition with the blemish cleaned-up.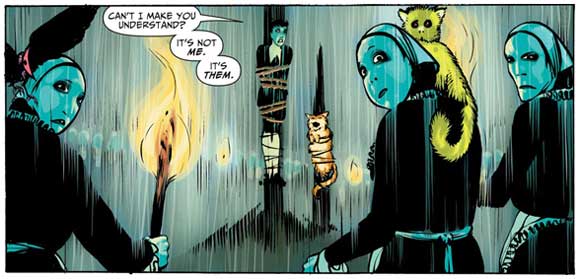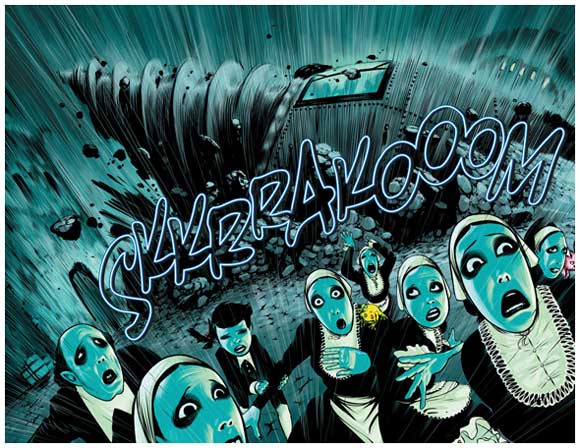 In early December 2019, the CGC census had zero recorded gradings for either the misprint or corrected edition.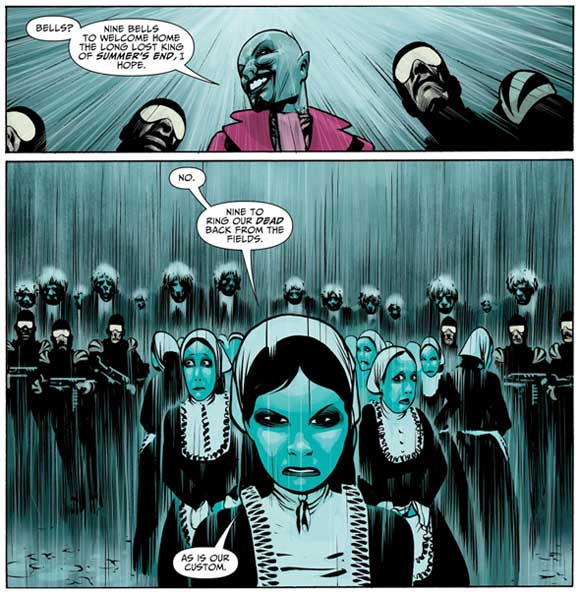 In terms of prices for the error edition, they are pretty cheap and similar to the corrected edition. However, be careful buying the error edition as some sellers use stock photos so you could end up with a corrected edition (hence always best to check with the seller).